Ironwood aced holiday season tests
December 29, 2018 by Jose Garcia, AZPreps365
---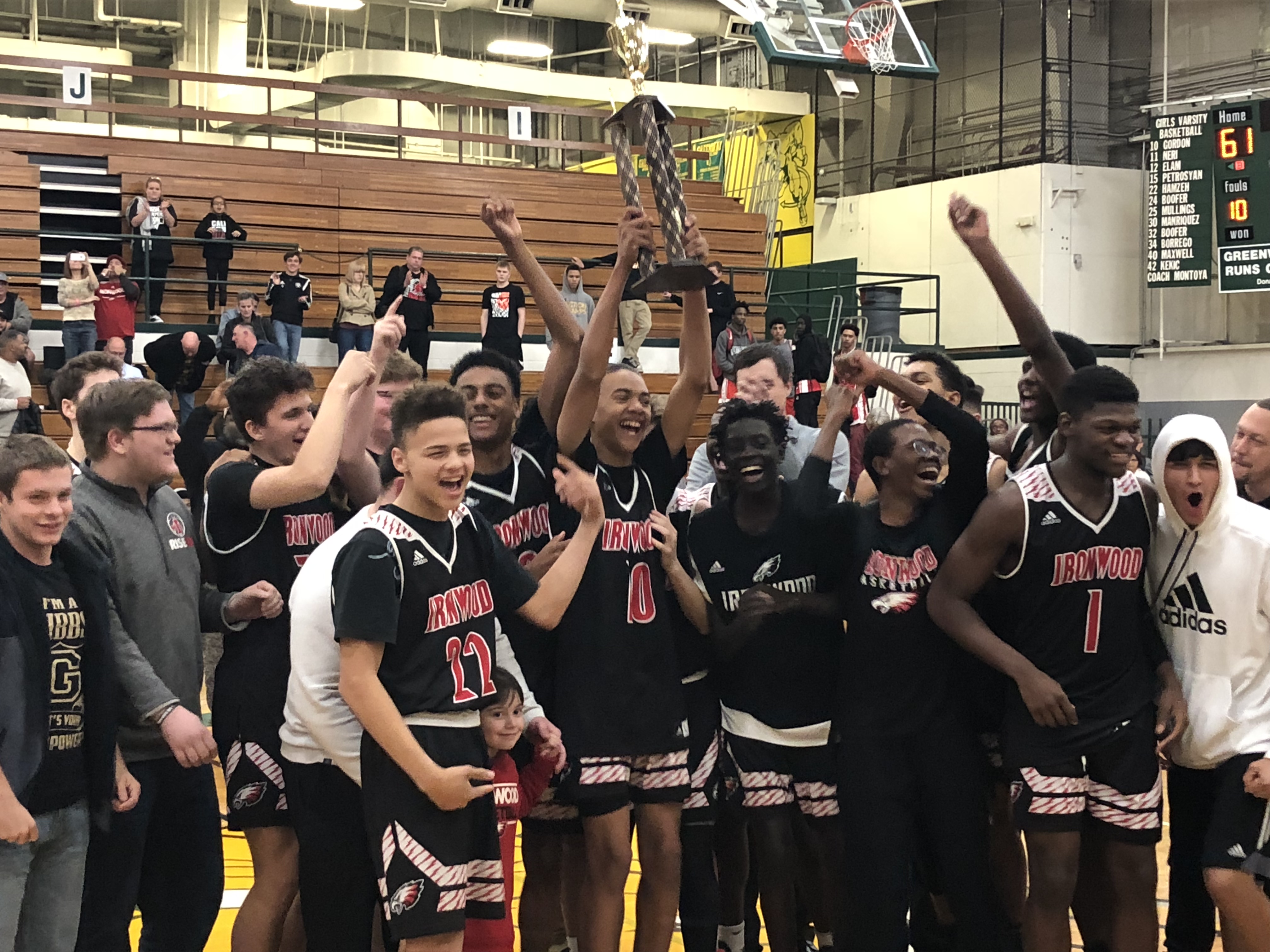 The Ironwood Eagles needed a test.
Valley Vista and Paradise Valley obliged.
Ironwood won 10 of 11 games by 11 points or more before making the semifinals of the Greenway High Judy Dixon Tournament. In stepped 6A Valley Vista, which came close to snapping the win streak of the 5A Eagles but dropped a 54-53 decision in the tournament semis.
In Saturday's championship game, Paradise Valley rallied from an early 11-point deficit, but Ironwood pulled away down the stretch to claim a 72-61 win.
"We got better every single game of the tournament," Ironwood coach Jordan Augustine said. "We found out how to handle adversity. Before this tournament we had a big stretch where we beat teams by 20-30 points and guys were getting bored in the locker room to be honest. We needed to be close. We needed to be challenged. For us to overcome some adversity is exactly what we needed heading into region play."
This season is shaping into one of the best for 14-2 Ironwood, which has reached the 20-win mark only twice in the past 14 seasons.
Augustine is in his 4th season at the helm and, it seems, is enjoying working with a squad that's short on height but long on work ethic.
"They are a lot of fun to coach," he said. "They really care about being successful. They take care of the every single day stuff. Honestly, they practice harder than they play."
But that isn't keeping Augustine from barking at his team every once in while.
Paradise Valley's first basket in the third quarter gave it its first lead, 37-36, in the game. After Ironwood's Dominic Gonzalez made a three to tie it at 41, Augustine immediately called a 30-second timeout that got his team's attention.
"They didn't feel like listening to what we talked about at halftime," Augustine said. "They needed another 30 seconds to figure out life, and then they got it done."
Ironwood never trailed after the chat and held Paradise Valley to just one field goal during the remainder of the third quarter.
Paradise Valley withstood Ironwood's seven three pointers -- four by Malik Smith -- in the first quarter and closed the second quarter with a 12-1 run.
"Our guys showed a lot of fight," Paradise Valley coach Cory Bardet said. "Our guys took the punch but countered."
Anthony Gilibert scored 24 points for Paradise Valley (10-8), which was within six points with 6:11 left in the game.
But Ironwood made 14 of its 16 free throws in the last quarter to help it clinch one of the program's biggest victories in recent years.
"I feel like the biggest difference between us and other teams is that we really love and care for each other," said Gonzalez, the MVP of the Greenway tournament. "When we are on the court we click. We don't get mad at each other. We have a next play mentality."
---