SOCCER: Walden Grove Tourney all set for final day
January 4, 2019 by Andy Morales, AZPreps365
---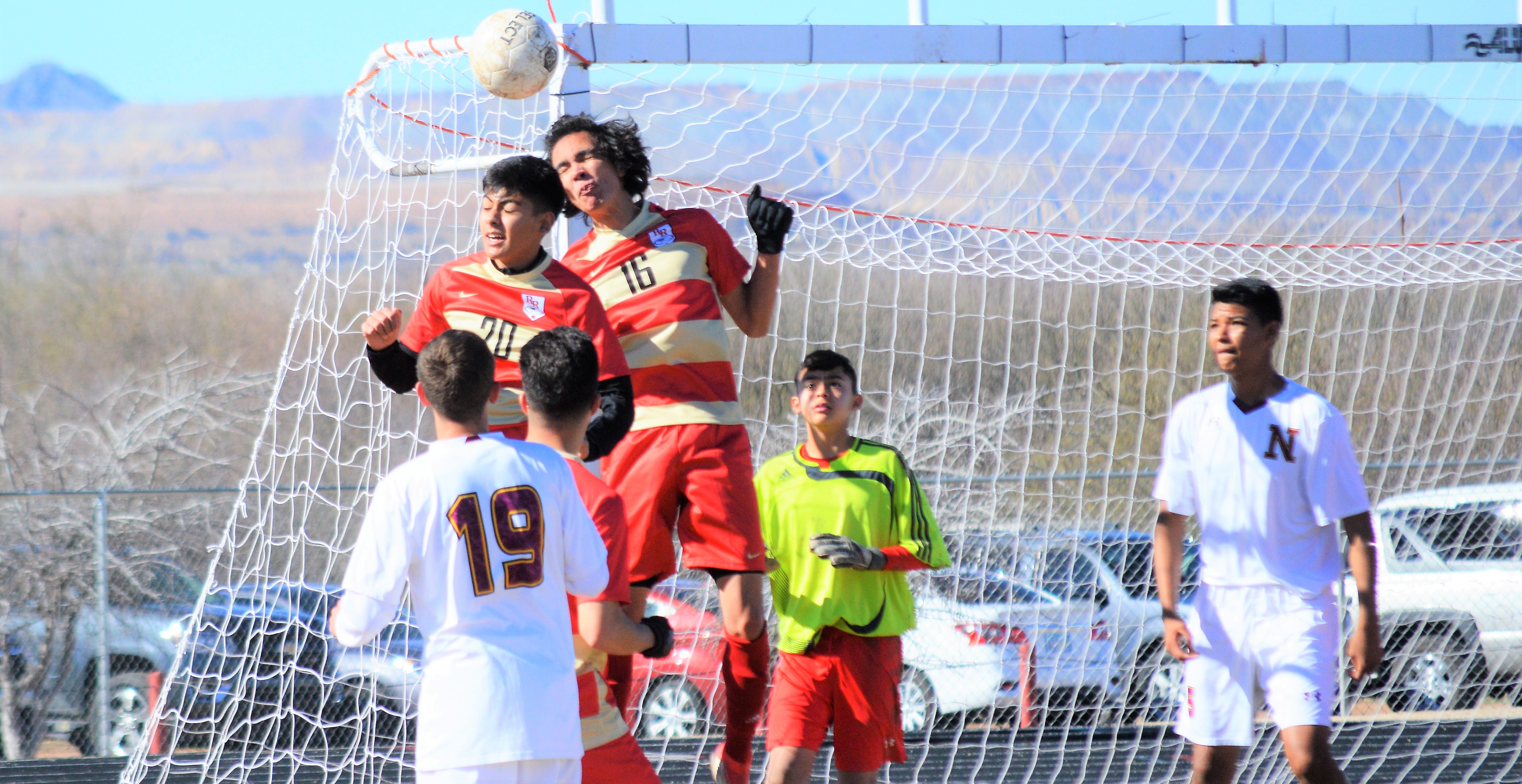 The Walden Grove Soccer Invitational
Jan. 2-5
The snow and frozen turf forced a few scheduling changes but the Walden Grove Soccer Invitational is all set for the final day of competition slated for Saturday. On the girl's side, Sahuaro will face Walden Grove in the championship match at 2 p.m. and the boy's championship will follow at 3:30 p.m.
The Nogales boys will take on Mountain View Marana at 9:30 a.m. in one semifinal and Desert View will face Walden Grove in the other semifinal match at 11 a.m.
The Sahuaro girls took care of Desert View 6-0 on Friday morning with freshman Mackenzie Szatkowski leading the way with a hat trick. Claudia Roller found Szatkowski in the 13th minute, Szatkowski put in another Roller offering in the 22nd and Roller hit Haley Criger to put Sahuaro up 3-0 in the 33rd minute.
Szatkowski scored an unassisted goal in the 39th and then Nayeli Vidal put in a header off of a corner kick from Chayse Hilman in the 42nd. Vidal hit Roller to close out the scoring in the 48th minute.
Desert View keeper Betsy Gracia came up with 13 saves from up close and defender Celeste Mesa also came up big for the Jaguars.
@Sahuarosoccer freshman Mackenzie Szatkowski helps lead Sahuaro past Desert View at the Walden Grove invite #azpreps365 pic.twitter.com/Pp9dCR2MLp

— Andy Morales (@AndyMorales8) January 4, 2019
The Nogales boys beat Rio Rico 5-0 in the next game with Jasen Rubio scoring in the 17th and Diego Garcia in the 28th. Eduardo Olivarria started things off in the second half with a goal in the 50th and then Olivarria found Santiago Solano on a corner kick in the 58th. Olivarria picked up his second goal in the 62nd minute for the 5-0 final.
The Walden Grove boys beat Sabino 5-1 in the next match on Friday with Sammy Ciruli recording a hat trick for the Red Wolves. Ciruli scored 30 seconds into the match but John Atnip tied things up in the 19th. Ciruli scored in the 25th and he completed his hat trick on a PK in the 46th minute.
Sammy Ciruli PK for the hat trick @groveredwolves 3, Sabino 1 46th minute pic.twitter.com/N3i551vw50

— Andy Morales (@AndyMorales8) January 4, 2019
Jordan Lopez extended the Walden Grove lead to 4-0 off of a rebound in the 47th and then Alex Oquita hit an open net in the 56th for the 5-1 final.
The Sahuaro and Walden Grove girls battled to a 1-1 tie with Bella Barker putting Walden Grove up in the 6th minute and Criger came through with the equalizer in the 49th.
In other action from Friday, the Desert View boys beat Cholla 3-0, the Mountain View boys beat Cholla 6-0 and the Walden Grove girls beat Amphitheater 6-0.
---