Horizon Honors outlasts Odyssey Institute in OT
February 7, 2019 by Chris Lindsay, Arizona State University
---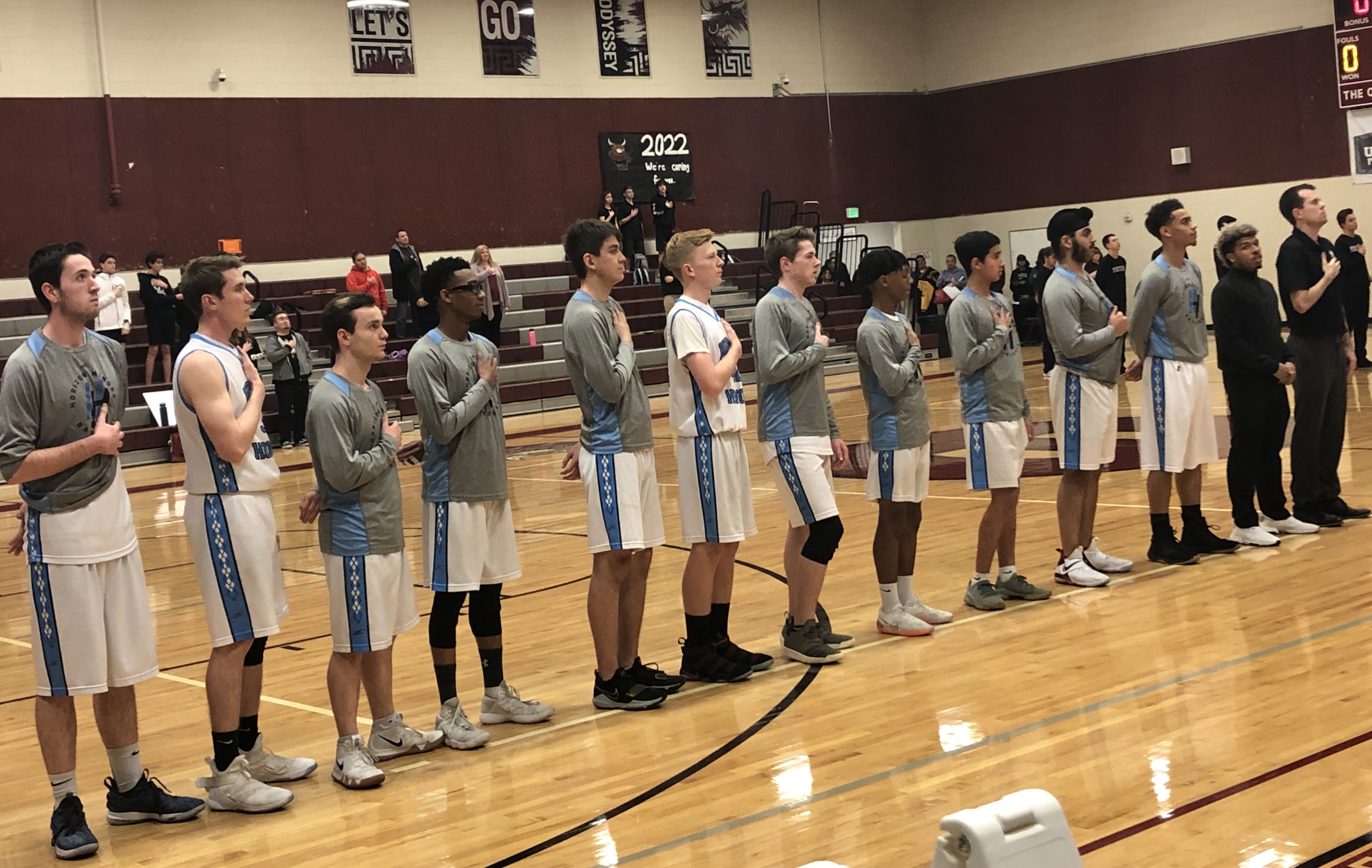 The Horizon Honors Eagles advanced to the second round of the 3A Metro West Region tournament on Wednesday with a 51-49 overtime victory over the Odyssey Institute Minotaur.
The Eagles (7-11, 3-7) will now play Valley Christian (16-3, 9-1) in a semifinal game at 7:30 p.m. today at Odyssey Institute.
The Trojans defeated the Eagles twice in January, 74-37 and 62-40.
Wednesday's win came at the perfect time as it ended a three-game losing streak for the Eagles.
Gabe Knippers, their leading scorer, was able to get it going again in this one. After scoring 14 first-half points, he didn't slow down and finished with 24. Knippers routinely pulled up for three-point shots, and found little difficulty penetrating to the basket.
"My mentality was that if we lose this game, my season's over… I didn't want that to happen yet," Knippers said.
Horizon Honors fans had to hold their breath for a moment in the third quarter after Knippers went down with what appeared to be a knee injury. He eventually returned and managed to power through an obvious limp that he later described as a bruised thigh.
Stephen Mccollum also made an impact in this game, but not from his usual starting position. Coach Chris Henderson has a rule that a player cannot start if he misses the practice before the game. Mccollum said that although the missed practice was excused, Henderson "wanted to make sure that the rule was followed through with every player, whether it's the 12th man or 1st."
Mccollum made the most of his minutes by recording four steals, and hitting a half-court jumper to put the Eagles up, 24-23, going into the half.
The game was tightly contested all the way and took a few big scores from senior shooting guard Ethan Pace to make the difference.
After a rather quiet first half, Pace bounced back to score seven points down the stretch. The Eagles as a whole remained very calm despite trailing in the waning moments of regulation.
"I just wanted to get my teammates involved, and try to get [Mccollum and Knippers] going," Pace said.
With less than a minute left in the fourth quarter, Odyssey Institute began to gain momentum by taking the lead and forcing a turnover, but Horizon Honors stayed the course. Freshman Michael Keelan set the tone on defense, and the team's efforts were enough to put the game into overtime after a last-second three-point attempt was no good.
The Eagles' defense suffocated the Minotaur in the extra period and squeaked out the two-point victory.
"We had to have all the little things go right and today we did," Henderson said. "Now it's win or go home."
---