Quinn Murphy got an early start in the pool
February 12, 2019 by Reno Del Toro, Arizona State University
---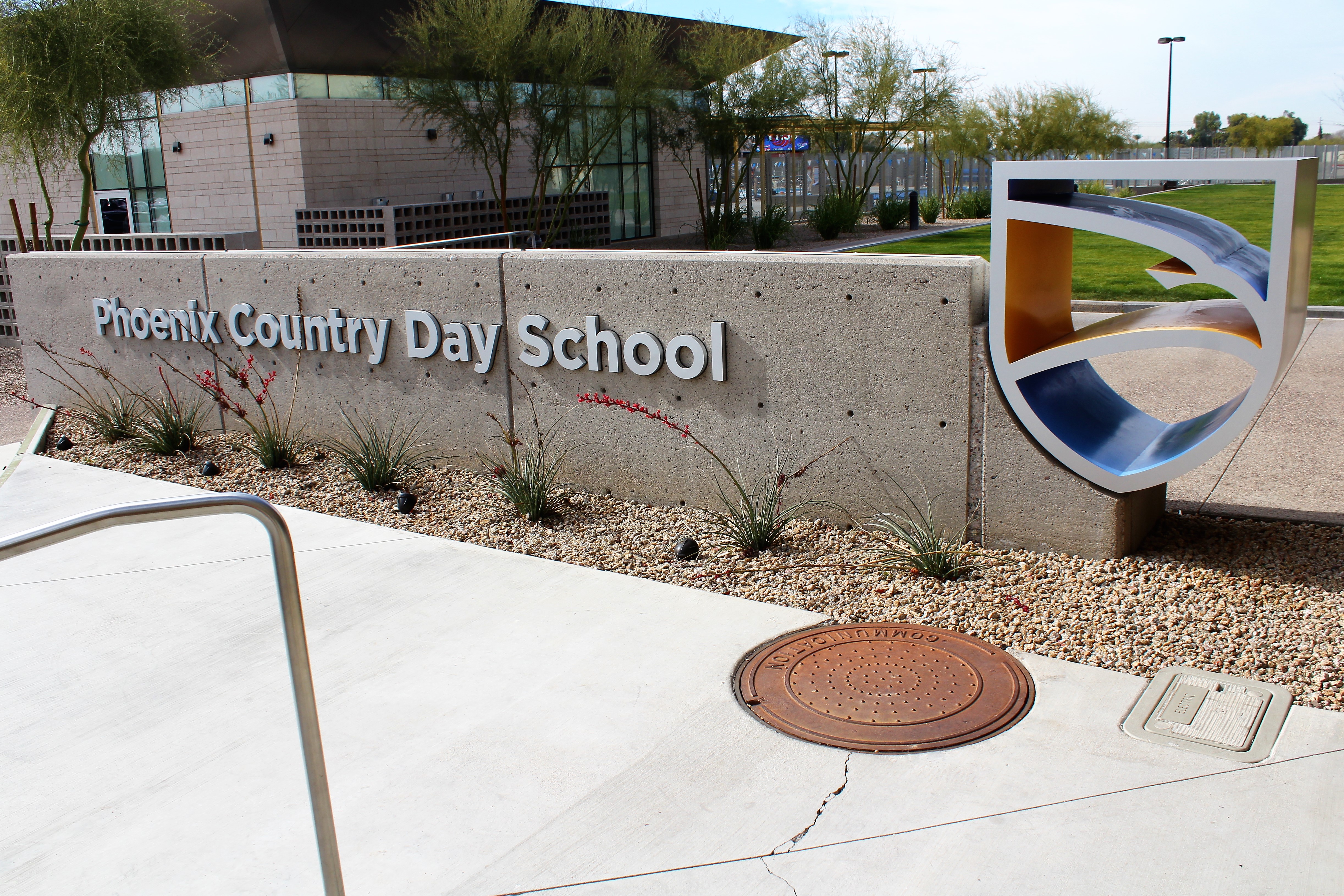 Quinn Murphy jumped into the pool at an early age. The payoff: The Phoenix Country Day School sophomore has been nominated by azcentral for girls swimming.Swimmer of the Year.
"It was exciting and surprising to see that, and all of the girls nominated, I've been racing them for a long time," Murphy said. "I think it is really cool to see us all be nominated for the same award this year."
It was all started with her mother.
"My mother passed the pool club almost every day and she used to swim," Murphy said. "She thought it would be a good thing to get me into to keep me busy outside of school and I just kept going because I loved it."
Murphy has been influenced by her mother since the beginning of her journey and has been her biggest inspiration.
"She kept me going throughout it all," Murphy said. "She knows it is really hard and she helped me continue to get better along the way."
Her mother, Lindsay, started swimming at an early age as well, but she wanted her daughters to join swimming for other reasons.
"I got my kids into swimming by accident because I wanted them to burn off more energy than one little soccer practice a week," Murphy said. "She loved it and we had challenges that we had to work through, but she loved it and she tried all other types of sports, but nothing was like swimming for her."
From jumping right into the pool, Murphy has found success not only on her team, but at the Phoenix Swim Club.
"She brings that leading example because her work ethic is consistent," coach Garrett McCaffrey said. "She is really good at getting it done when a lot of people back off, she is really tough. And that makes for a very good swimmer and she is really starting to put those pieces together because she's always been ready to step up and race in a junior national level."
Murphy has captured state championships in her first two years. Last season Murphy captured the Division III state championship in two events: the girl's 100 freestyle in 50.98 seconds and the 100 backstroke.
She broke a longstanding school record that was previously set by former state Swimmer of the Year Danielle Lee, who went on to swim at Harvard.
"It takes a lot of hard work to all that because in swimming, you have to train 19 hours a week," Murphy said. "It is really cool to see that I have already broke records and how I progress and try to help out the other girls in the PCDS program."
Murphy wants to leave her mark once she leaves PCDS. Education is her biggest priority.
"She is an incredible student with a real intellectual curiosity," Lindsay said. "Being recognized for how hard she works in school and how hard she works at her sport would just be so amazing for her."
---