McClintock seeks success in a new conference with a new head coach
February 11, 2019 by Claudia Faust, Arizona State University
---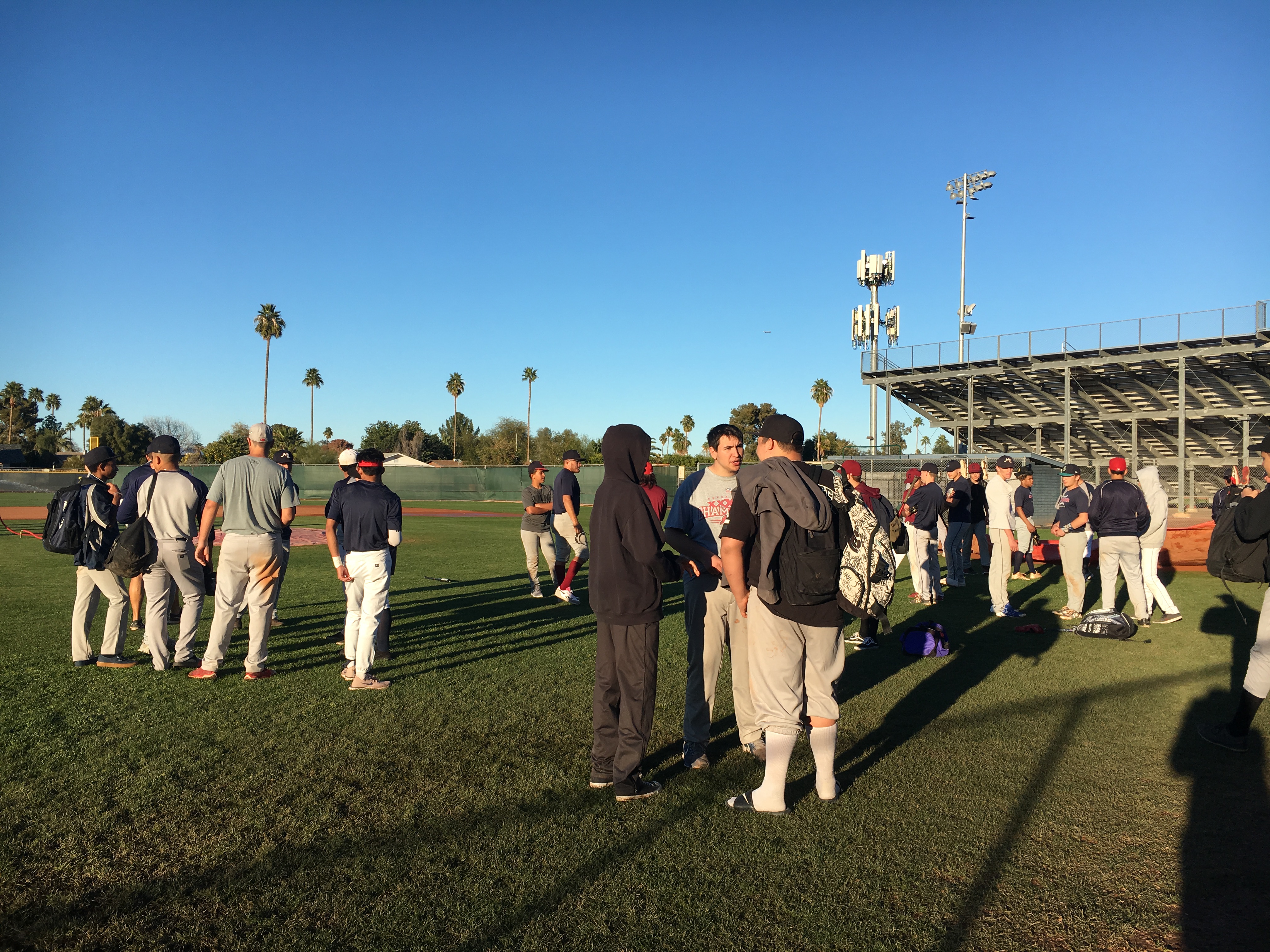 McClintock baseball will be competing in the 5A Northeast Valley conference this spring after having previously competed in the 5A Metro.
The Chargers were 5-12 in their conference last season and 8-17 overall, but under new leadership the team is already working towards a winning season.
Larry Patterson, the Chargers' former JV coach, is taking over as head coach of the varsity team.
"We're taking on some of the elite schools in Scottsdale like the Horizons, Desert Valley and Notre Dame Prep," Patterson said. "Those are in our conference schedules, but my expectation is to compete."
Patterson believes his familiarity with many of the younger players formerly on the JV squad will be an advantage.
Senior first baseman Will Thompson hopes to take on a leadership position this season.
"I definitely want to help the younger guys find their way cause there are going to be a lot of younger guys with juniors and sophomores but hopefully I can guide them in the right way," Thompson said.
Patterson has some concerns about the handful of players trying out for the team that are still playing winter sports. Patterson finds that multi-sport athletes tend to see a lot of success on the team after transitioning from other sports.
"When they finally get in their stride it's good, but it's hard to go from one sport to the other because the muscles are so different," Patterson said.
Thompson is happy to focus all of his energy on improving his skillset on the diamond as opposed to playing other sports in the off-season.
"This is what I do all the time," Thompson said. "When I am not in season, I go to the batting cages and fields and get as much work in as possible."
Trejen Mayfield is also a single-sport athlete who led Chargers baseball offensively batting .400 in the 2017-2018 season. "I plan to take it up a notch," Mayfield said. "I just plan to focus more and put in the work."
Mayfield and Thompson are both looking forward to playing in a new conference this season.
"I'm looking forward to facing Marcos but I'm a little nervous about Horizon and Notre Dame," Thompson said.
The McClintock Chargers open their season at Marcos de Niza on Feb. 26 at 3:45 p.m.
---