Gilbert Christian starts tournament play
February 12, 2019 by Paul Helmers, Arizona State University
---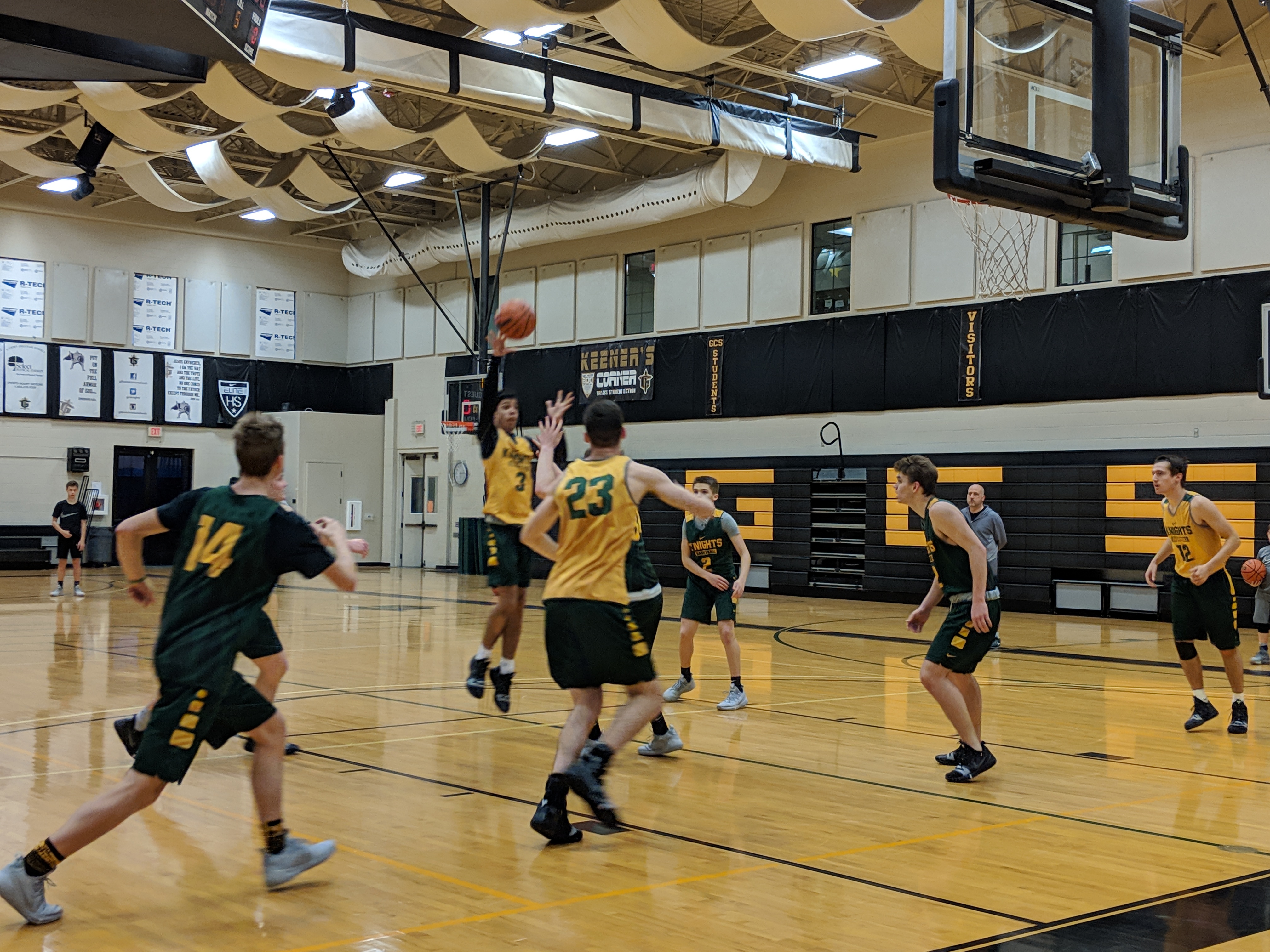 The state championship trophy has ended up in the halls at Gilbert Christian six times in the past, most recently in 2017.
Is a seventh on the horizon? The Knights (17-2, 15-0 in conference) are poised to add to the trophy case.
They earned a first-round bye and have more time off than usual with nine days between the regular season finale and their first playoff game.
"When you are accustomed to play every few days and then you have a nine day layoff it can be problematic," said coach Kurt Keener. "We will have a practice Tuesday that will be more like an intra-squad scrimmage with eight-minute quarters to simulate a game situation. We will also do a little more video study."
Keener has won 11 state titles himself (nine in Michigan with Detroit Country Day, two at Gilbert Christian).
"In championship years everyone has to stay healthy, an injury to a key player means all kinds of adjustments," said Keener. "The underclassmen have to be as committed as the seniors. Great senior leadership is really important. Everyone has to buy into the strategy and game plan. After all is said, there is always a little bit of luck involved."
There are three seniors on the team: Gavin Lloyd, Nick Pappas and Mitch Sullivan. Keener said each one "brings something different to the table, but all equally important."
"I think [the seniors] really set the tone in practice energy-wise," said junior guard Trey Donaldson. "They'll be like, 'Yeah, we did good this regular season but now it's a new season. We're 0-0 going into the playoffs. It matters what we do now.' They really just set the tone."
Lloyd is 6'9" and described by Keener as the team's "most gifted athlete." Lloyd moved from California this fall and has established himself as a key player.
Pappas is in his second season at Gilbert Christian. In his two seasons, he has tried to be a role-model for the younger players.
"Nick Pappas has been our glue guy holding everything together," said Keener. "He has been the model of consistency both in practice and in games. He sets the standard of behaviors that the younger guys can emulate. He is very unselfish and truly gets as much satisfaction at seeing someone put down the big shot as he does in making it himself."
One big difference between this year's tournament and last year's is a change in conference. Gilbert Christian moved up from 2A to 3A.
"The biggest difference in 2A and 3A is that the Final Four will be played down here in the Phoenix area, as opposed to playing up in Prescott," Keener said. "So, if we make that far we don't have to plan for an overnight stay. I think in 3A there are a few more quality teams than in 2A."
With Keener at a meeting for post-season award voting, assistant coaches Jim Pappas and Jeff Cimmerman led practice Monday. The pre-practice speech emphasized intensity and focus.
"The biggest thing I want you to focus on tonight is every drill we do, give us 150 percent," Cimmerman said.
"You're first focus has to be getting ready for Saturday," said Jim Pappas. "Whatever God's plan is following that, it's our job to come on out and represent. That doesn't happen by showing up next Tuesday to play, that doesn't happen by showing up Saturday night to play."
The Knights tournament play begins Saturday at 5:30 pm at Desert Vista High School against the winner between San Tan Foothills and Northwest Christian.
---