South Mountain's young veteran
February 12, 2019 by Zach Galman, Arizona State University
---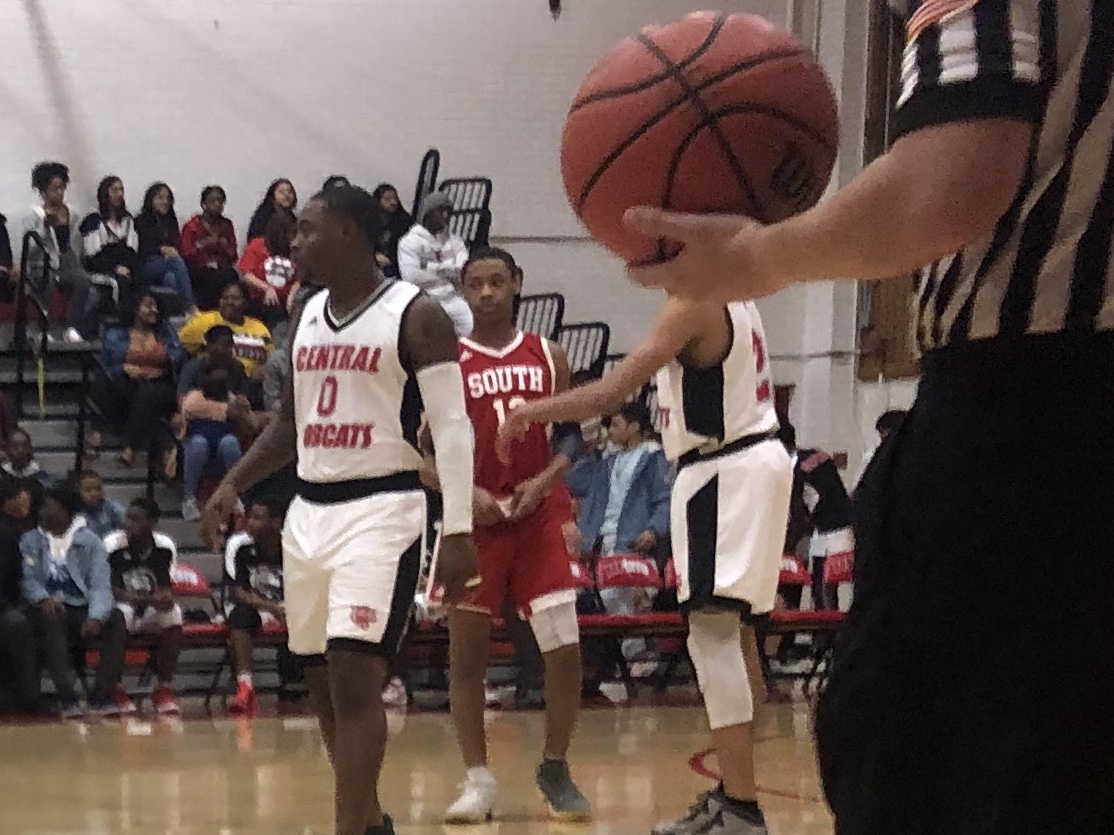 Kyree Ware is only a junior but already a proven veteran.
In fact, the 5-foot-11 South Phoenix native started playing for South Mountain when he was in eighth grade at the age of 13 during the summer league.
"I wasn't even 14 yet and it was a good experience. Coach J made my confidence go up a lot more playing because I didn't think I was going to play much because it was varsity," Ware said. "He just threw me in a bunch and I was doing pretty well and I got to stay."
Coach Jeremy Soria has witnessed confidence and maturity coaching Ware these last three years.
"He's matured through the roof," Soria said. "He's starting to be able to think the game a little bit better and do more things asked of him."
Having an experienced player like Ware has had a major impact on a young South Mountain team.
"It's huge because he knows exactly what I want," Soria said. "He's gotten it from us for two to three years.
Fellow sophomore guard Zay Freeney appreciates Ware's experience.
"Coming in my freshman year, he honestly gave me a lot of confidence," Freeney said. "He told me I was going to have freshman bumps.
He kept me level-headed throughout the year."
With exposure to high level basketball at a young age Ware's game has grown.
"Defensively his energy and effort are completely through the roof," Soria said. "There's nobody on the team, in our region, and going across the state that could probably match his intensity game to game."
Freeney agrees.
"Night in and night out he's diving on the floor, guarding the best players," Freeney said. "That really boosts our team's mindset."
Ware has an unselfish approach and his mindset for every game is the same.
"My whole mindset is just to win, do anything. If it's scoring, defense, passing," Ware said. "I want to affect it in a different way."
Ware doesn't care about padding his stat sheet. He is averaging 11.5 points, 1.6 steals and 3.6 rebounds. He will do whatever it takes to get his team a win.
"I really don't care if I'm not scoring," Ware said. "If I could go take a charge at least, I'll go take a charge. If I could create a play for someone else, coach want me to do that I'll do that.
With Ware's experience the Jaguars are looking to make some noise during this year's playoffs.
Coming off a win against Buena in the play-in round, South Mountain (13-5) plays Apollo Wednesday and the Jaguars will once again lean on Ware's experience.
---