Centennial still stings from playoff exit last season
February 12, 2019 by Cipriano Chayrez, Arizona State University
---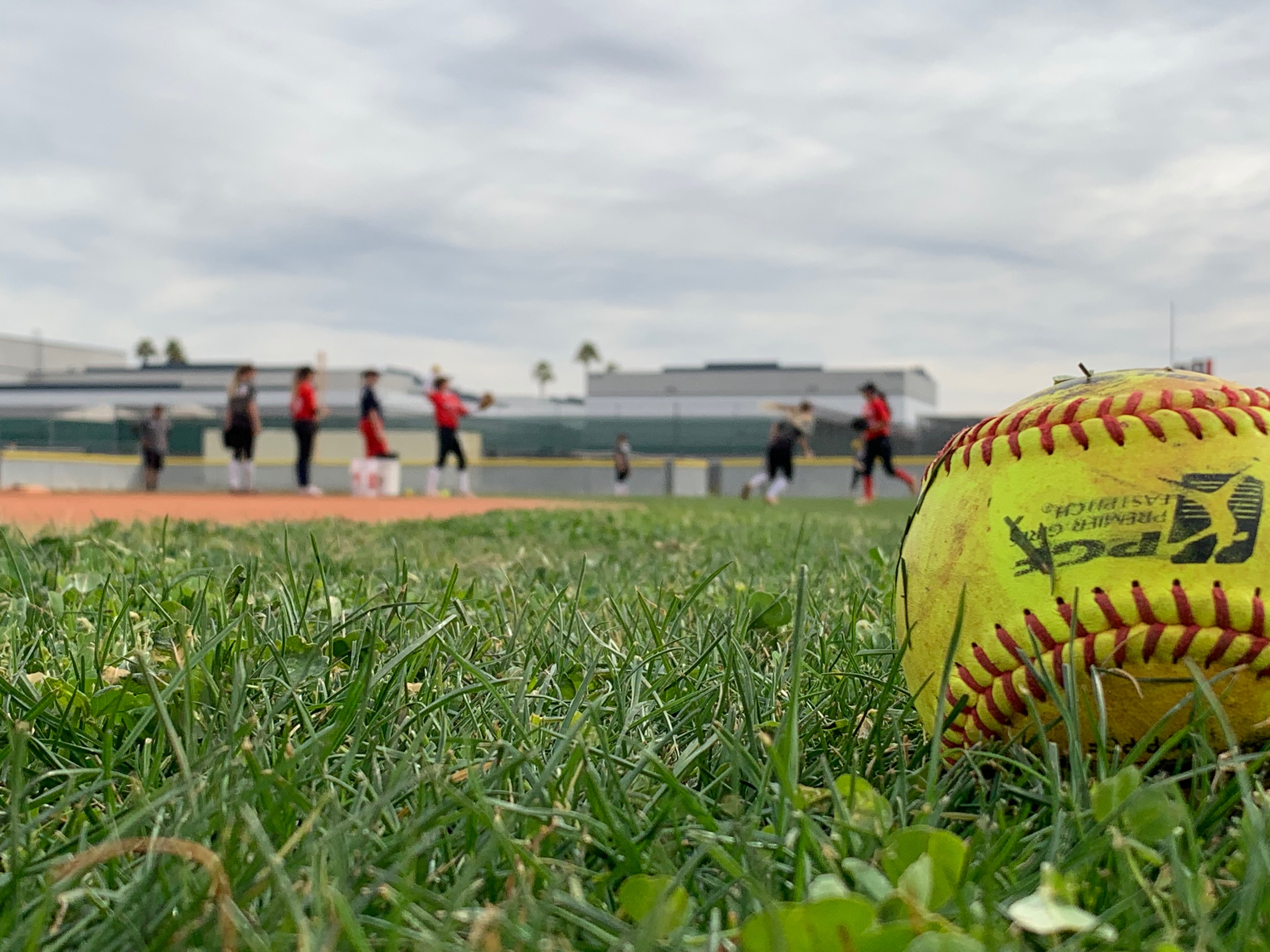 It's Saturday morning and Centennial High School is nearly a ghost town.
The few on campus can be found on the softball field, where the Coyotes prepare for their season opener on Feb. 21.
Coach Randy Kaye believes this year's softball team has the opportunity to accomplish something special.
"I want to shake my coaches' hands as we sit there and watch them celebrate on Farrington Field when they win a state title," Kaye said. "That's my goal."
Kaye isn't the only one who feels this sentiment.
Senior leaders on the team feel this year's team has what it takes to go all the way, including pitcher Sydnie Sahhar.
"I think we have a pretty good chance," Sahhar said. "I really mean it when I say these girls work so hard, and we really come together. It's pretty great."
Last season Centennial made it into the 5A state playoffs as a sixth seed and advanced to the semifinals where they faced eventual state champ Cienega. The Coyotes forced the game to last 12 innings before finally falling to the Bobcats 2-1.
That Cienega state championship roster included sophomore pitcher Mariah Lopez. Now a junior transfer for Centennial, Lopez will be pitching for the same team she beat in last year's playoffs.
Lopez said she doesn't feel awkward as part of a new ballclub.
"It's different, but like it's not a bad different," Lopez said. "They're still just as good, just as talented, still disciplined. It's not bad and the girls are great."
Lopez's teammates are excited that they get to play with her now instead of against her. Senior Dren Meginnis said having Lopez on her side this time around gives her all the confidence in the world.
"I think we should be able to win state, like no doubt," Meginnis said. "The team we lost to, we have their pitcher now, so I honestly feel like this is our year."
"I think we can beat anybody. I have so much confidence in this team all around. We can do it."
Senior catcher Makenzie Celeya said the heartbreaking exit from the playoffs last year is something none of the returning players want to go through again.
"Losing our last game and walking out—just like that feeling—we don't want to have that again," Celeya said. "We're all really motivated and pumped up."
One thing is clear. The only thing standing in the way of their goal is themselves.
Centennial's first test arrives against the Betty H. Fairfax Stampede in the Sunrise Mountain Tournament.
The Coyotes won't begin region competition until March 26, but the players sound more than ready for what's ahead.
"We're not going to sneak up on anybody this year. I think everybody realizes that," Kaye said.
"Personal goals and personal achievements and personal accolades are going to have to be secondary to the team goal. That will need to happen for us to be successful."
---