5A semi basketball preview: Tigers of Millennium, Gilbert ready to roar
February 17, 2019 by Jose Garcia, AZPreps365
---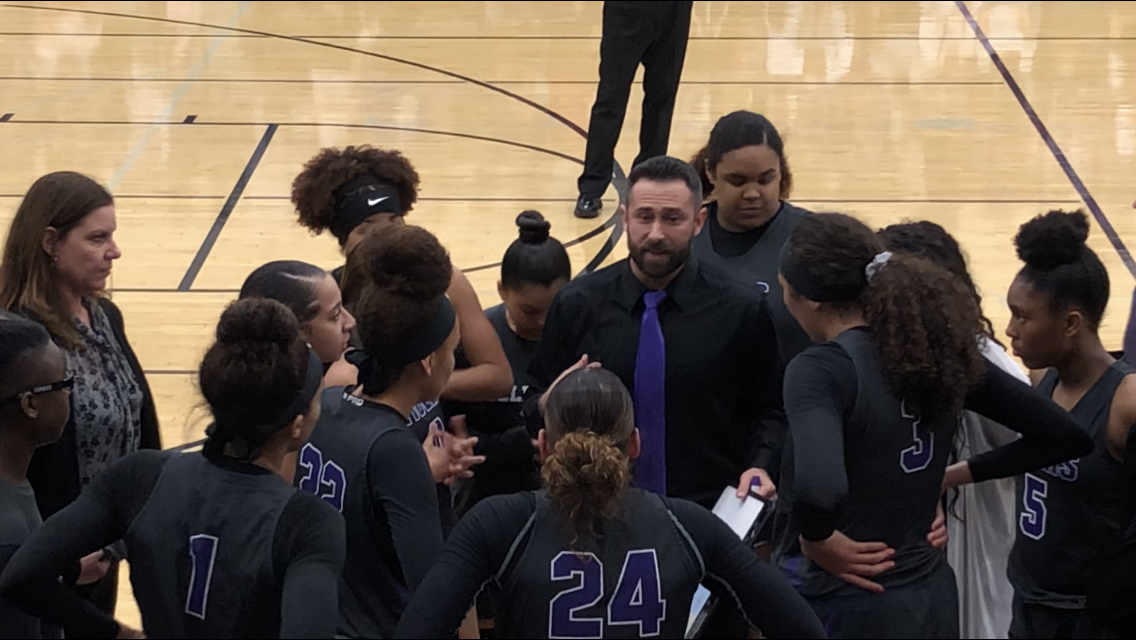 There's a strong possibility that we'll hear a loud roar when the 5A basketball teams take the floor in the semifinals and may be in the state finals.
That's because the boys and girls teams of the Gilbert Tigers and Millennium Tigers are still playing and dress some of the state title favorites. The Tigers will prowl into Wells Fargo Arena Monday to compete for a berth in the finals.
The Millennium and Gilbert girls, the top seeds, are the favorites to advance in their semifinals, but they and the Gilbert and Millennium boys will have their hands full in the Final Four round.
Notes
Girls
No. 12 Casteel (18-11) vs. No. 1 Millennium (25-4), 6 p.m.: Daniel Trageser is assembling a coach of the year-type season in only his first campaign at the school. He is the fourth coach in the past four seasons for Casteel, but that didn't keep him from navigating his program to the semifinals for the first time. The team carries just one senior, Eastern New Mexico commit Taylor Hall (11.9 ppg), the team's second leading scorer, and moved from 3A to 5A this season. Hall is one of the team's five returning starters from last year's 19-10 season. She is a 4-year captain and the first college commit for Casteel's girls program. … The leading scorer for Casteel is Daeja Johnson (12.3 ppg), one of five sophomores on the team. … Johnson and her family had to live out of a hotel for a couple of months because their house flooded. … Casteel also returned nine varsity players from last year's 3A state quarterfinal run. … Millennium moved from 6A to 5A this season. It's seeking the program's first title. … The program returned four starters. … Dominique Phillips (University of Nevada) is a 4-year starter and was the program's 2nd leading scorer in school history when this season started. Phillips is an inside-outside threat who is averaging 15.3 points per game. … Starting post player Alaina Diggs is a state champion in the shot put. … Guard Alexyss Newman is an Eastern Washington commit. … 6-3 junior Alexandra Zelaya (14 ppg) has offers from Michigan, UNLV, U of A, Colorado and Princeton and is a National Honors Society member. … Jasmine Singleton is a 4-year varsity starter and one of three team captains. … The team's third leading scorer is a freshman, Trayanna Crisp. … "We have a great group of veterans who have been a huge part of our success the last three years as well as a great group of talented freshmen and sophomores who are hungry to prove themselves," coach Courtland Rojeck said. "We have a goal to be the best defensive team in the state and be an offense that does not rely on one person."
No. 3 Horizon (28-2) vs. No. 2 Gilbert (24-5), 3 p.m.: Horizon went from 16-14 last year to 28-2 this year under second year coach Chris Young. "They are all coachable, hard workers, competitive, smart, and driven players," Young said. "They all have great court vision with the ability to handle the ball, shoot from the perimeter, beat their defender off the dribble, or find the open player." The team's leaders are seniors Madison Cabardo (11.4 ppg, 81% free throws), Jacey Carter (14.5 ppg, 5.6 rpg, team-high 71 3-pointers) and Alyssa Alvarez (17.3 ppg, shooting percentage of 50) and junior Sedona Anderson (leads team with 91 steals, team's third leading rebounder). … It seemed like a different player stepped up for the team throughout the season, especially when Alvarez went down for nine games with a knee injury. … Junior Tori Kimball leads the team with 84 offensive rebounds. … Gilbert reached the 6A semifinals last year, losing to eventual champ Valley Vista, 59-44. … It's no secret that defenders are seeing double this season when they face Gilbert's twins, guards Hanna and Haley Cavinder, but they can't lose sight of post player Brynn Wade, the team's double-double force. Hanna (22.2 ppg) and Haley (22.1) are No. 1 and 2 on the list of 5A's leading scorers this season. They are also each shooting 56 percent. But Haley is also one of the top rebounders in 5A with a 9.1 average. The Cavinders are headed to Fresno State after this season. … Gilbert leads 5A in scoring at 70.5 per game. … The program has won at least 24 games in the past three seasons under coach Kyle Pedersen, now in his 4th season at the helm. "They are a great group of girls who work hard for each other and are extremely driven," said Pedersen about his girls.
Boys
No. 4 McClintock (23-5) vs. No. 1 Gilbert (27-1): McClintock returned four starters, guards Josh Baker and Mekhi Rodgers, forward Armani Williams and 6-3 center Jalen Calvert, from last year's 19-8 season. Baker, a senior, has been averaging 20 points per game since his junior season. He is shooting 55 percent from the floor this year, seven percentage points higher than last year and was in the top-10 in the state in 3-pointers made. … But try and stop Baker, and Williams, Chance Garland and Donovan Williams also have proven they can contribute on the scoring end. … McClintock is seeking its first title since the 2009-10 season, the last time McClintock won 20 games in a season. ... Gilbert was 16-12 last year in 6A, where it lost to eventual state champ Pinnacle in the state quarterfinals. Senior captain Doc Self (5-10, 150) was averaging 12 points per game. "He's the best leader I've had in my 12 years as Gilbert's head coach," Jay Caserio said. "He's the vocal leader. He can score when needed but loves getting his teammates involved, too." … Senior power forward Carson Towt (6-7) was averaging 11 points and 11 rebounds per game. "He has unbelievable work ethic and is a leader," Caserio said. "He's a good post defender, rebounds well and has the ability to score inside and passes well, too." … Junior guard Brycen Long (14 ppg, 5.5 rpg), senior forward Jake Ehmann (9.6 ppg, 7.5 rpg), and junior guard Paul Maldonado (8 ppg) round out the leadership crew of a well-balanced Gilbert team. … This will be the first time Gilbert and McClintock will meet this season.
Millennium (21-6) vs. Apollo (25-3). Millennium's young talent will face another challenge to see if they are championship ready. Apollo was in the championship game just two seasons ago. The 6-feet-9 DaRon Holmes (19 ppg, 10 rpg) of Millennium vs. 6-feet-7 Emmanuel Taban (18 points) of Apollo and Millennium's Justus Jackson (15 ppg, 5.7 apg) vs. Apollo guard Paris Woods will be two of the marquee duels in the state semifinals. Jackson, a point guard, and Holmes are the two super sophomores for Millennium, a team with 10 sophomores and juniors. Holmes has more than 100 blocks. In Millennium's one-point victory over Ironwood in the quarters, Holmes had 10 blocks by the third quarter and finished with 21 points, 13 rebounds and 13 blocks. … Taban is coming off a 31-point performance in the quarters. … "We have a competitive group of guys," Apollo coach Jacob Marin said. "They have gotten in the gym and worked hard, and they play together."
---