5A boys soccer: Sunnyside caps unbeaten season, blanks Campo Verde
February 20, 2019 by Les Willsey, AZPreps365
---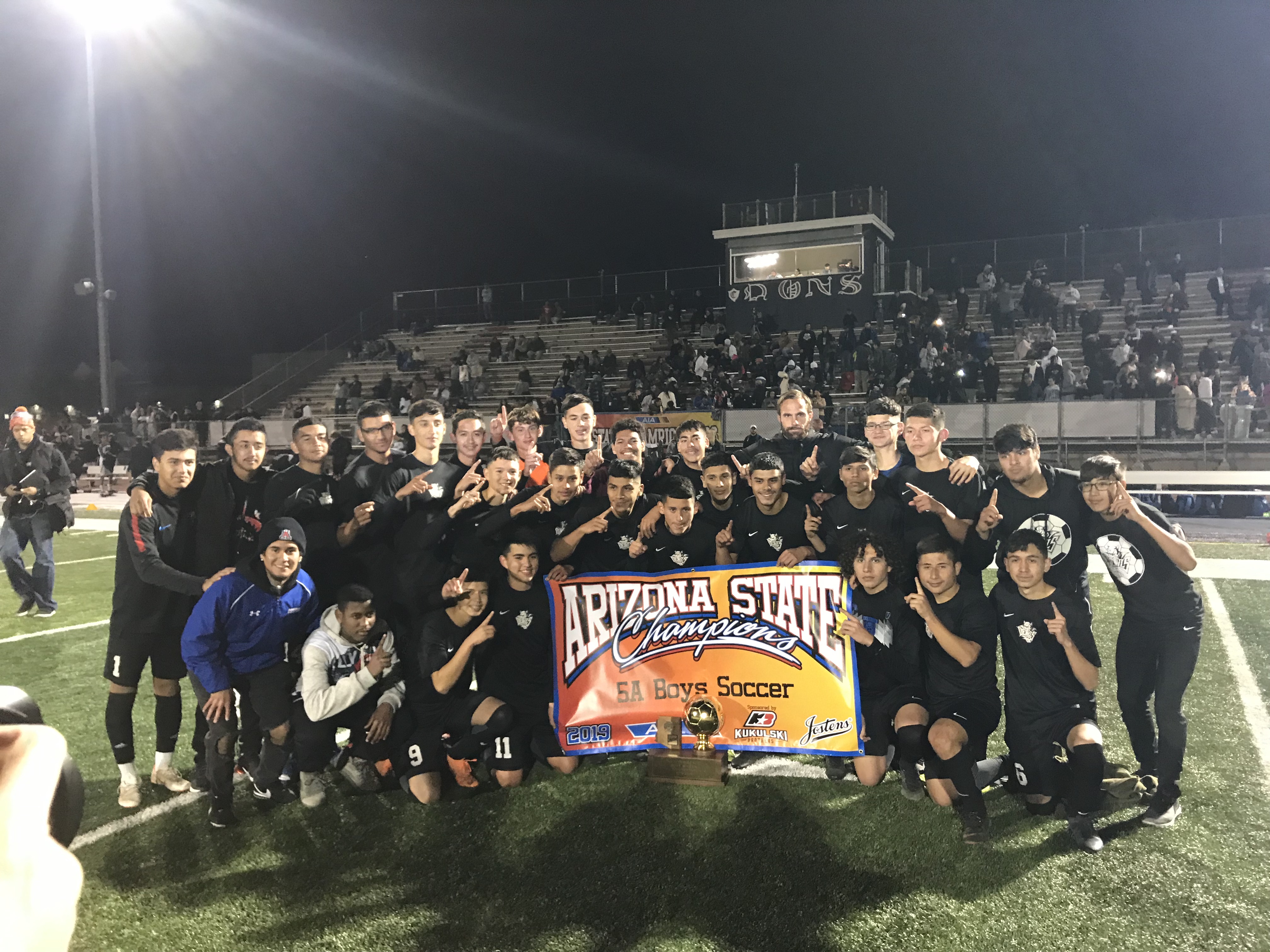 A couple early chances didn't go Campo Verde's way Wednesday night in the 5A boys soccer title game.
Then Sunnyside got its turn -- and converted, converted and converted.
The #1 seeded Blue Devils cast their lot in the argument of best team in the state regardless of conference with a 4-0 win over the No. 3 Coyotes at Coronado High Scbool.
Sunnyside (24-0-2) capped its unbeaten season and claimed the school''s first boys soccer crown. The Blue Devils were runners-up twice in the past in 2007 and 1992. Campo Verde, playing in its third final in as many seasons, finished 24-2-1.
After what Sunnyside coach Casey O'Brien called the game's first five minutes "the worst of our life", the Blue Devils settled in and kicked into gear the last 20 minutes of the opening half.
Sunnyside netted three goals in an 11-minute span -- two by Fabian Mendoza and one on a direct kick by Adrian Virgen - to stun Campo Verde. The Coyotes hadn't allowed more than two goals in a game this season let alone a trio in that brief span.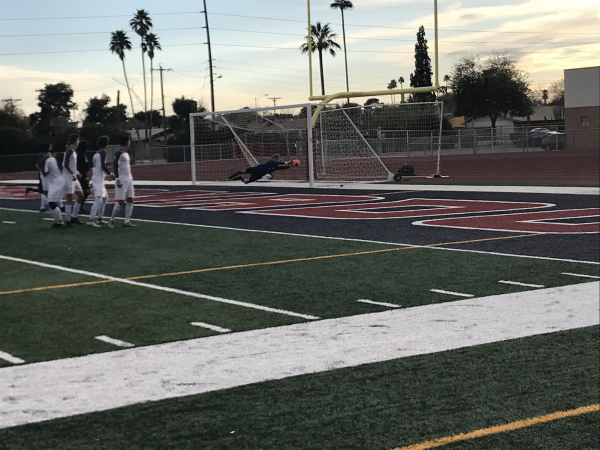 Sunnyside's Adrian Virgen delivers the Blue Devils' third goal past Campo Verde keeper Jacob Zimmerman in a 4-0 state title win over Campo Verde. (AzPreps365 photo).
"We had a good spurt," O'Brien said. "We were so shaky and nervous early. We've had a lot of good spurts like that this season. But that coming in the state game, yes, I'd say it's our best."
Sunnyside added a final goal in the 75th minute with leading scorer Manuel Quiroz tallying his 39th of the season. Virgen's goal was his 22nd of the year and Mendoza checked in with his 12th and 13th.
"They were deserving," Campo Verde coach Drew Guarneri said. "A great attacking team and organized defensively. They were the No. 1 seed and they played like it. I told our boys to hold their heads high. We had a great season."
---