All Campo Verde needed was 1 goal to reach its goal
February 21, 2019 by Jose Garcia, AZPreps365
---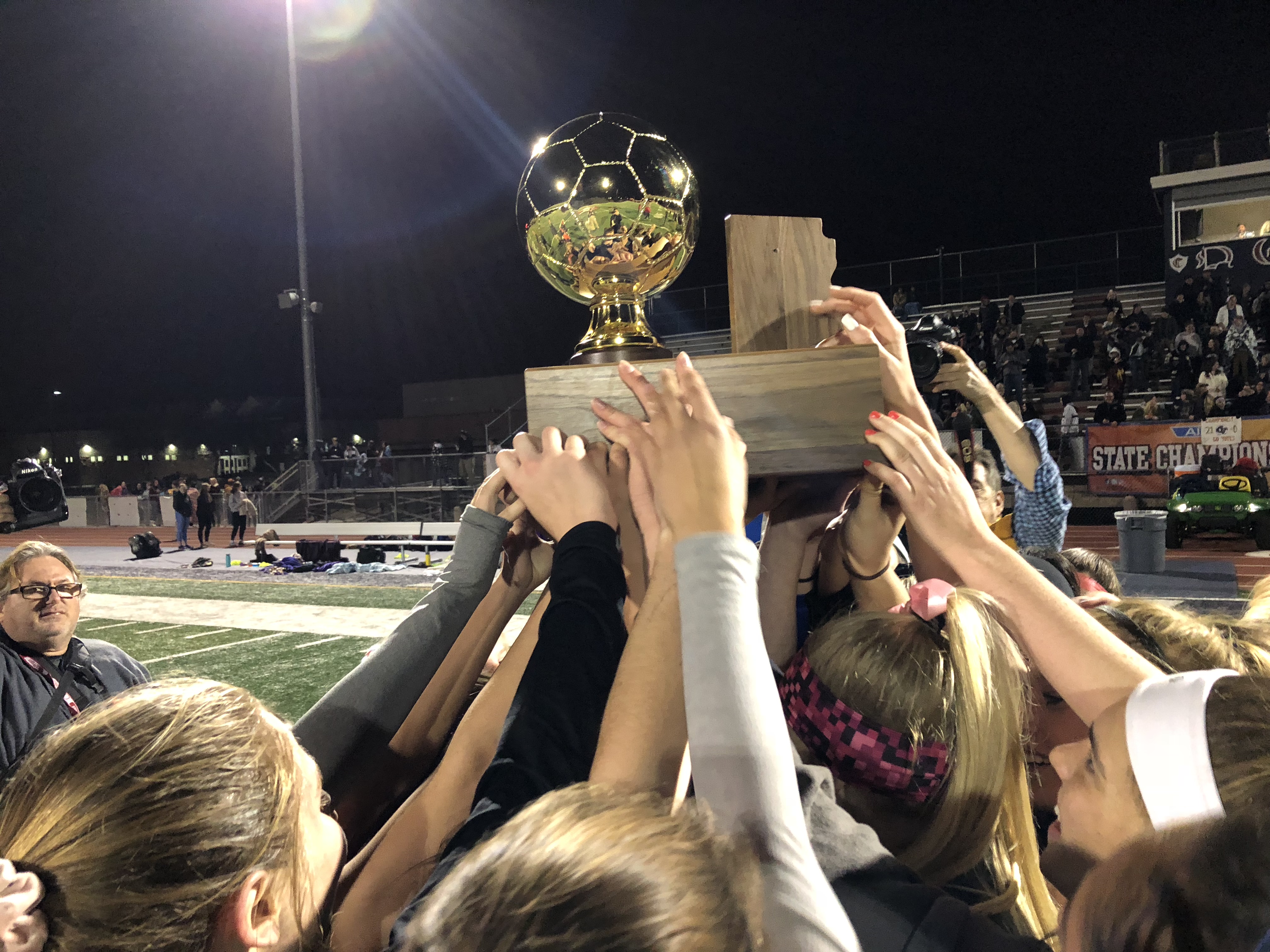 Campo Verde felt dissatisfied with how its regular season ended.
But it more than made up for it in the postseason.
The girl's soccer team shutout its final three playoff opponents. It capped its playoff run Wednesday with a 1-0 victory over Millennium in the 5A Conference championship match at Coronado High.
With the way its defense played, a fifth minute goal was all Campo Verde needed.
"You got exactly what you deserved," Campo Verde coach Drew Guarneri told his girls after the game.
What Campo Verde got before the state brackets came out was two defeats in eight days.
That led to some reanalyzing. The team allowed two goals in the first round but hunkered down after that.
The plan on Wednesday was to utilize Campo Verde's speed up front to stretch Millennium's defense. It worked in the first couple of minutes.
The team's facilitator, Mia Duranczyk, worked her magic to elude a defender before lofting a well-placed cross to Karisma Hansen. Hansen's header then found the far side netting, giving the junior just her second goal of the season and Duranczyk her team-best 15th assist.
"I love her (Duranczyk) so much," Hansen said. "She knows when to take the ball and go or when to pass to her teammates. She's incredible. She was able to get to the end line and send a beautiful cross, and I just finished it. I've been working all season for this and it finally paid off."
No. 5 seed Campo Verde (17-6-1) had the run of play early but the match evened out as it progressed.
Millennium's two best chances to score came in each half. The first one was snuffed out by goalkeeper Catherine Corlett, who came off her line to make a sliding stop.
The second one, a shot by captain Megan Kirker, appeared to go in but struck the outside part of the net. With 15 minutes left in the game, Millennium coach David Cameron began shifting his players around, which opened up the game even more. But Millennium couldn't break through.
Campo Verde's leading goal scorer, Rylee Rottweiler, broke free a couple of times while taking a couple of hard-struck shots in the second half but missed the mark. This was Millennium's first time in the championship game.
The No. 6 seed ended the program's best season with a 21-2-1 record.
"We changed our approach this year," Cameron said. "We never talked about the result this year. We talked about what they've become. How they've behaved. What they are going to do tomorrow, next week, next year. We're more concerned about the young women they will become. This was just a learning experience. I'm just grateful we had the chance to play 24 games together and keep building on the relationships we are trying to build for a lifetime."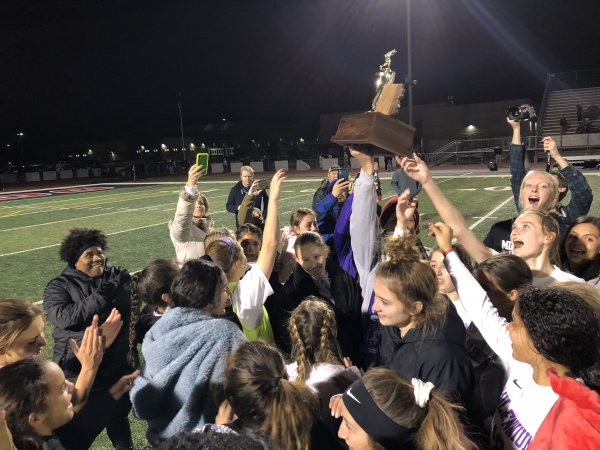 (Millennium celebrates after completing the best soccer season in school history. Photo by Jose Garcia/azpreps365.com)
For Guarneri, this too was a memorable season.
He became the first Arizona head soccer coach to take two teams to the soccer finals in the same season. Before his girls stepped foot on Coronado's turf field, his Campo Verde boys lost 4-0 to likely the best team in the state this season regardless of conference, Sunnyside.
"Two teams in the finals," Guarneri said. "I'm proud of the kids. I'm happy for our school. You want to win it with both, but I'm OK with the results. The boys put up a great fight and got further than I anticipated to be honest with you, so I'm proud of them."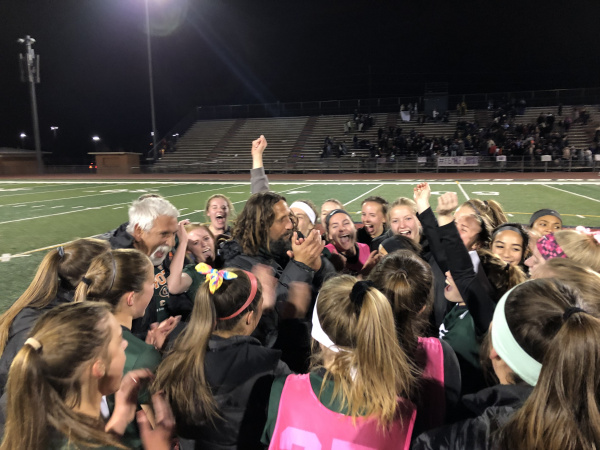 (Campo Verde coach Drew Guarneri (clapping) made history this season by becoming the first coach in Arizona to take two soccer teams to the finals in the same season. Photo by Jose Garcia/azpreps365.com)
---