Perry falls to Chaparral 2-1 in 6A title game
February 21, 2019 by Jose Solis, Arizona State University
---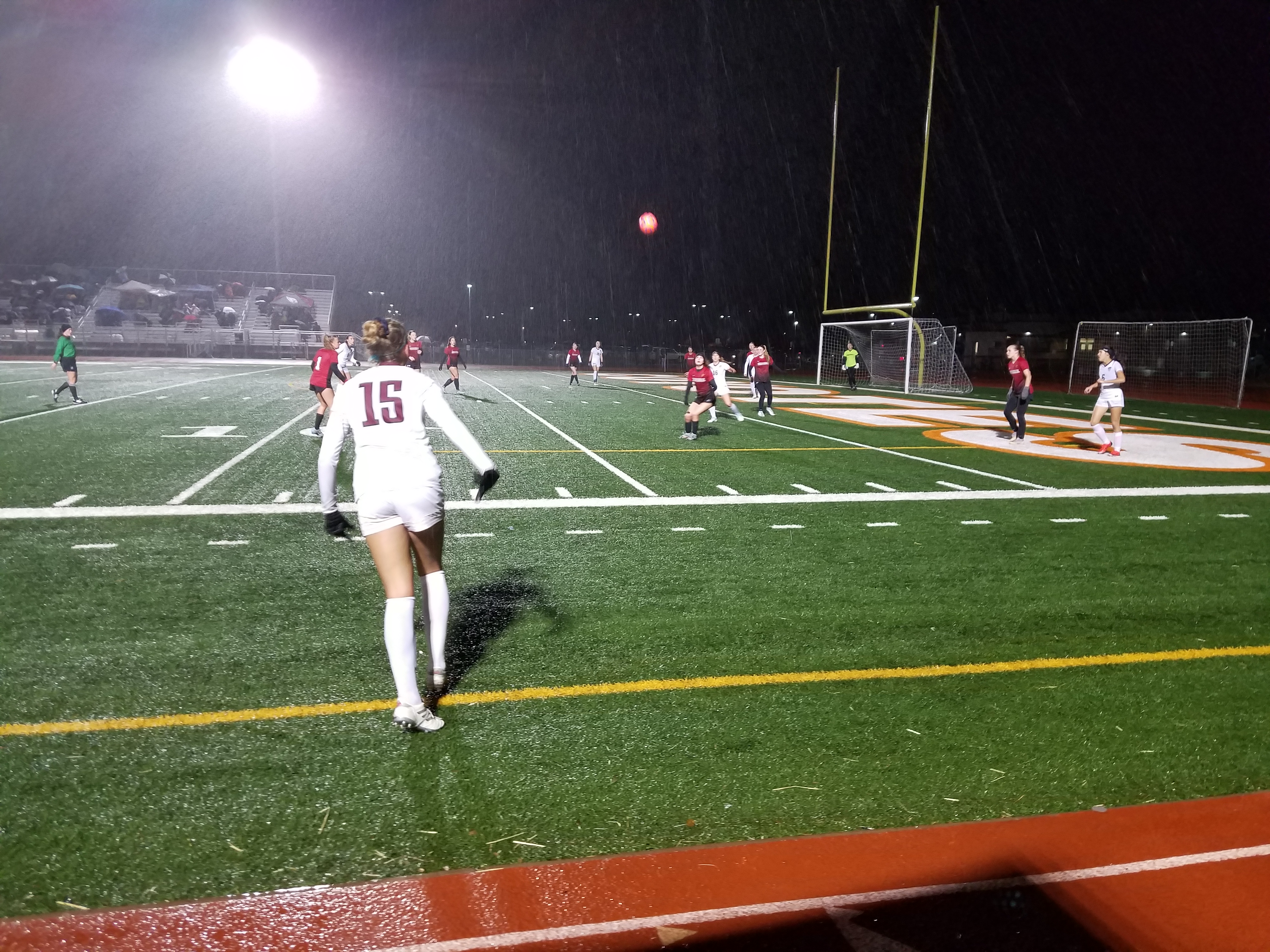 Minutes after Perry lost its first game of the season and second straight 6A Girls Soccer Championship game Thursday, sophomore goalkeeper Jazmyn Beass turned anguish into motivation.
"We come back," Brass said. "We lift heavier, we run faster, we work harder, we'll come back stronger than ever, and I feel that next year we have a better chance to win."
The Pumas, who had only allowed one goal all season conceded two more as Chaparral won its third straight championship, 2-1.
Chaparral, back-to-back 5A champions, now has won its first 6A title in its inaugural season in the conference.
"Chaparral is a great opponent," said coach John Roberts said. "It's great for them to three-peat, especially coming up to 6A for the first year.
"They took advantage of their opportunities. They did very well with the shots that they had on our goal, they took advantage of it and unfortunately, we didn't."
Chaparral took an early lead 23 minutes in with a score from senior Keely Bond. That seemed to sap Perry of its momentum as mistakes mounted.
"We just lost track of our marks," senior defender Annika Sandstedt said. "We just lost our shape for a second, and it only takes a couple of seconds to lose a game."
Another key mistake came in the 57th minute when Perry was guilty of a handball penalty. The foul led to a goal by Chaparral junior Paige Farquhar a minute later.
"When we had the ball, they were right there with us," Brass said. "I think they knew this was going to be a great matchup and we did as well, and they just outplayed us."
Perry sophomore Mikella Reed scored a garbage time goal seconds before the end of regulation in the 80th minute.
A year ago, the Pumas were defeated by Xavier 1-0 in the 2018 6A title game.
In the end, this year's Perry squad exceeded all expectations regardless.
"They've grown tremendously," Roberts said. "They should be very proud of their accomplishments."
A substantial portion of the roster being is underclassmen, giving the Pumas a chance to return to the title game.
"Throughout the whole season," Brass said. "We've had ups and downs, but I feel like this will just put us together even more."
Thursday's game was the last for Sandstedt and four other seniors, but even in rainy, chilly defeat, Sandstedt smiled.
"I think they can get back here just the same," Sandstedt said. "I'm proud of my team; I'm so blessed to have known them. I wish them the best of luck in the future."
Chaparral concludes the season with a 21-2-2 record while Perry finishes 22-1-3.
---