Northwest Christian's Dustin Inness three-sport leader
February 28, 2019 by Val Gonzales, Arizona State University
---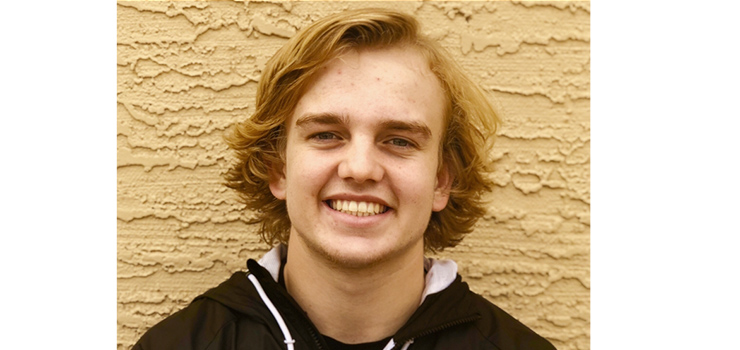 Competing and leading on the field and in the classroom is in the blood of three-sport senior Dustin Inness.
The versatile Northwest Christian star played football, basketball and baseball his last three years.
He was a shooting guard in basketball; a two-way starter in football who also won defensive athlete of the year and holds the school record for tackles over the last three years; and the starting left fielder for the baseball team with a batting average of .347.
He also won the Arizona High School Scholar Athlete of the year for football with a GPA of 4.47.
Coming from an athletic family, Inness started playing all three sports at a young age.
"My parents and brother showed me the love for sports, they showed me what it's like to be a good leader and athlete," said Inness "I fell in love with the sports at a young age."
His father and brother played dual sports throughout high school and into college. Playing more than just one sport runs in the family.
He also has stood out as a leader. "Dustin is a very good at encouraging the guys and not getting on them" said Inness's father David. "Also a very humble kid, you wouldn't know that he plays three sports."
Leadership plays a big role in his life.
"He's not afraid to take charge and gets guys headed in the right direction," said cCoach Bob Howry.
Teammate Max Nebel added, "He's a good leader, he keeps people focused."
Inness leads with his talent on the field.
"He's very consistent at the plate, he leads our offensive. When someone else can't get it done, Dustin does," said teammate LeviDeLaPiedra.
Inness said his favorite sport is football.
"It's probably my best sport and it is what got me into sports," said Inness, "and that's what I want to play in college."
Inness has an offer from Division I San Diego State University, among other schools, to be a long-snapper but has yet to decide where he wants to go.
"He is the number one long-snapper in the state of Arizona," said Inness's father. "San Diego State is hoping that's where he wantsto go but he will make his own decision, it's up to him."
---