Sisters reverse roles at Phoenix Christian
February 28, 2019 by Sophia Elenga, Arizona State University
---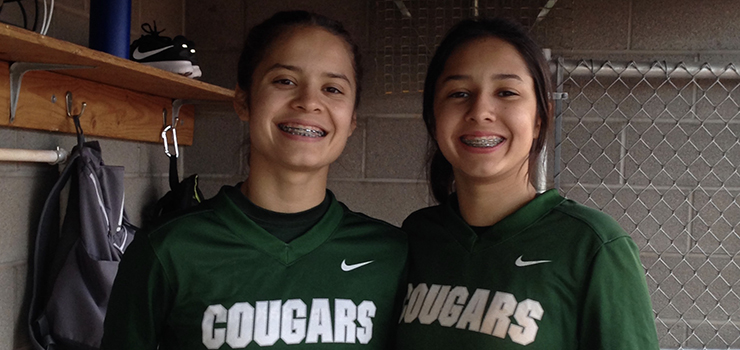 Mawe Rivero and Galilea Rivero are sisters with an unusual sports DNA. Galilea is an experienced softball player as a freshman at Phoenix Christian. Mawe is a rookie as a senior.
"It is cool to see the freshmen teaching the senior, they get along really well," said Phoenix Christian coach Matt Heager
Mawe signed up for the softball team with no experience her senior year. "I wanted to try something new," said Mawe.
"I wanted to play with my sister."
Mawe played her first game after only one practice in the team opening loss against Arizona Lutheran Academy on Feb. 20.
Enthusiastic and willing to learn, Mawe adopted to the unusual situation of her little sister teaching her the game with humor.
"Gali was playing before, so she knows how to do everything. It is the first time I ever played a sport where I don't know what is going on, so she is teaching me," said Mawe.
"The roles are reversed, cause I'm usually teaching her how to do stuff; I'm learning now. That's weird.''
Galilea, who encouraged her sister to get into softball, sees this sisterhood as an advantage. During basketball season the two played together.
To Mawe, coordination gained playing basketball can be carried to the field.
Galilea expects to bring the leadership she displayed in the basketball team.
"The nice thing is that if they were playing basketball already," said Heager.
"They are used to handling school and sports at the same time. So I think it would be more weird for them if they did have a practice to go to after school. I think that is good for them to stay busy. I think the fact that they were already coming out in shape. They're willing to get better that's an example setting for everybody else, it's contagious."
---