Baseball: Pusch Ridge evens record with 11-1 win over Amphitheater
March 8, 2019 by Andy Morales, AZPreps365
---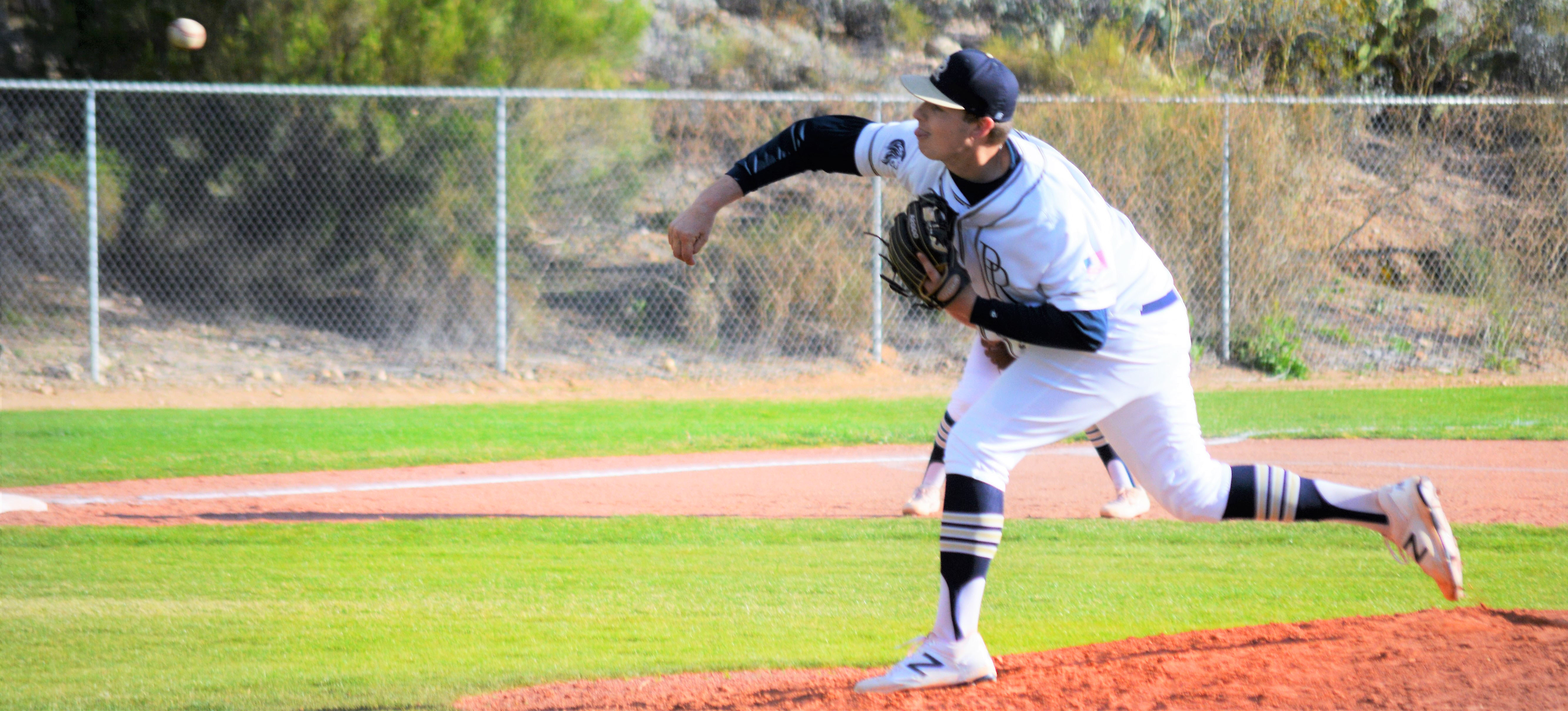 Pusch Ridge improved to 4-4 on the year thanks to an 11-1 win over Amphitheater Friday at home. The loss dropped Amphitheater to 0-7 but the Panthers are looking down the road to a very winnable region race.
"This team likes to have more fun with each other than my previous teams but they are also the closest and they play together a lot more as a family," said Amphitheater head coach Brandon Kuhn. "As they have seen from the last two years in our region, the race is wide open and anything can happen. That's our focus, to get better so we can compete in the games that matter in our region."
The 4A Gila Region has a history of being unpredictable with Douglas starting out the 2017 campaign with a 5-1 record but then four straight losses ended any hopes of making the playoffs and then an 8-0 region record last year by the Bulldogs only came with No. 15 ranking while on 0-8 Walden Grove squad pulled in a 22 seed. Even more curious, Rio Rico went 6-2 last year, and finished in second place in the region, but failed to make the playoffs. The Panthers went 4-4 and took third place in the region last year and also failed to make the playoffs. Nothing is guaranteed.
On the other hand, Pusch Ridge finished in fifth place in a very competitive 3A South Region last year and the Lions made it to the 3A quarterfinal round where region foe Empire knocked them out, only to be beaten by another 3A South Region team in Sabino in the semifinals. In turn, Sabino beat another 3A South team - Sahuarita - in the 3A championship game.
Even crazier, Catalina beat 3A South Region rival Safford in the first round and the Trojans were beaten by Sabino in the quarterfinals. Three of the 3A semifinal teams were from the 3A South Region. Tanque Verde was the only 3A South team to not make the playoffs last year.
(David Landrith/Andy Morales/AZPreps365.com)
"We have a lot of returners from last year and we have a lot of good players and our schedule has been pretty tough by design," said first-year head coach David Landrith. "But we haven't beaten any of those teams. We are getting better and adjusting to a new coach has been difficult for some but we expect to be competing with the best teams in our region."
Landrith served as the head coach for Flowing Wells for twenty years before moving over to take an assistant position at Canyon del Oro. Landrith served as an assistant at Pusch Ridge last year. Landrith replaces longtime coach Mark Frithsen (153-78) who completed a very successful run at the school starting in 2010 including a runner-up finish in 2014, four quarterfinal appearances and a semifinal finish.
Zach Vincent got the start against Amphitheater and he picked up eight strikeouts while giving up two hits and no earned runs. Robert Summerville, Logan brown and Hayden Palmer picked up two hits each and Matthew Weber, Brown and Palmer each had two RBIs.
Mario Corrales took the mound for Amphitheater and he picked up one of the hits for the Panthers and Jose Rodriguez had the other. Pusch Ridge led 2-1 after the first but the team added three in the third, one in the fourth and five more in the fifth for the 11-1 run-rule victory.
Amphitheater will host Flowing Wells (2-4) next Tuesday while Pusch Ridge takes a lengthy break to prepare for the Salpointe Lancer Baseball Classic set to start on March 20.
(Mario Corrales/Andy Morales/AZPreps365.com)
---