Baseball: Day 2 Bob Everett Classic
March 12, 2019 by Les Willsey, AZPreps365
---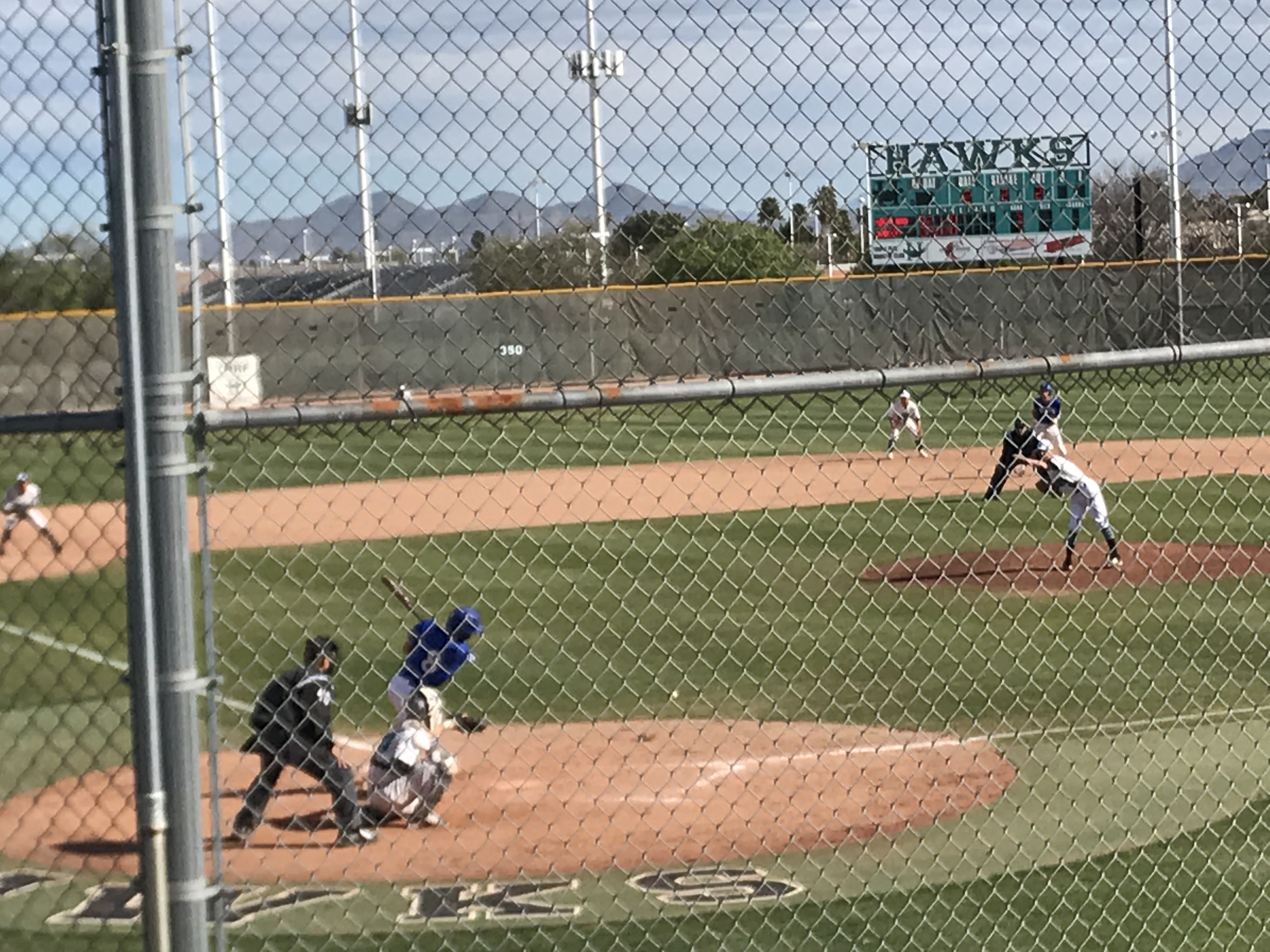 Williams Field and Mountain View cranked out a pair of victories Monday on Day 2 -- the first full day of action - at the Bob Everett Classic. Games in the tournament are played at Highland and Campo Verde high schools.
Williams Field notched wins -- 7-2 and 6-2 -- over Brophy Prep and Poston Butte, respectively. Kaden Wetzel tossed a complete-game three-hitter in topping Brophy. Talon Brown went the distance (6 innings) to tame Poston Butte.
Mountain View used hitting and walks to post 15-3 and 20-0 triumphs over Marcos de Niza and Casa Grande, respectively. Cam Jowaiszas enjoyed hitting in both games. Jowaiszas was 4 for 6 with three doubles, a home run and knocked in five runs combined in the games. Dallas Wise knocked in six runs in the victory over Marcos de Niza. Mountain View drew 15 walks in beating Casa Grande.
Other teams collectig wins on Monday - Highland, Brophy, Westwood, Desert Vista, Desert Ridge, Campo Verde, Queen Creek and Seton Catholic.
Westwood took a 12-2, run-rule win over Marcos de Niza. Manny Collier and Macs Carrillo drove in four runs apiec. Collier was 4 for 4, scored three runs and stole three bases.
Highland posted a 5-2 win over Dobson behind a complete game three-hitter from fast-working lefty, Brock Barton. Simon Hoffman drove in two runs for the Hawks.
Desert Vista received home runs from Tyler Bauer (grand slam) and Eli Ankeney in topping Gilbert, 12-3. Brett Czerniski added three hits and two RBI.
Desert Ridge ran its tournament record to 2-0 defeating Cornerstone Christian (TX), 11-1. Tanner Issacs allowed two hits in five innings for the win. Buck Eagleburger, Xavier Gonzalez, Tyler Gustafson and Caden Gustafson drove in two runs each for Desert Ridge.
Campo Verde ran its season winning streak to nine games with a 9-5 win over McClintock. The Coyotes played a late game and finished in an 11-11 tie with Perry. Jayden Smith, Isaiah Lopez, Kyle Mentzler and Cade Bemis collected two RBI apiece for Campo in the win over McClintock.
Queen Creek uilt and early lead and pounded Mesa, 13-6. Jacob Berry had four hits, including a home run for the Bulldogs. Teammate Sebastion Tomerlin add three hits, including a home run.
Seton Catholic took care of McClintock, 20-4. The unbeaten Sentinels picked up mulitple RBI from Caden Schaffer, Michael Wlliamson, Sean Rafford and Bransen Cosgrove.
---