Baseball: Mesquite overwhelms Bishop Gorman
March 13, 2019 by Les Willsey, AZPreps365
---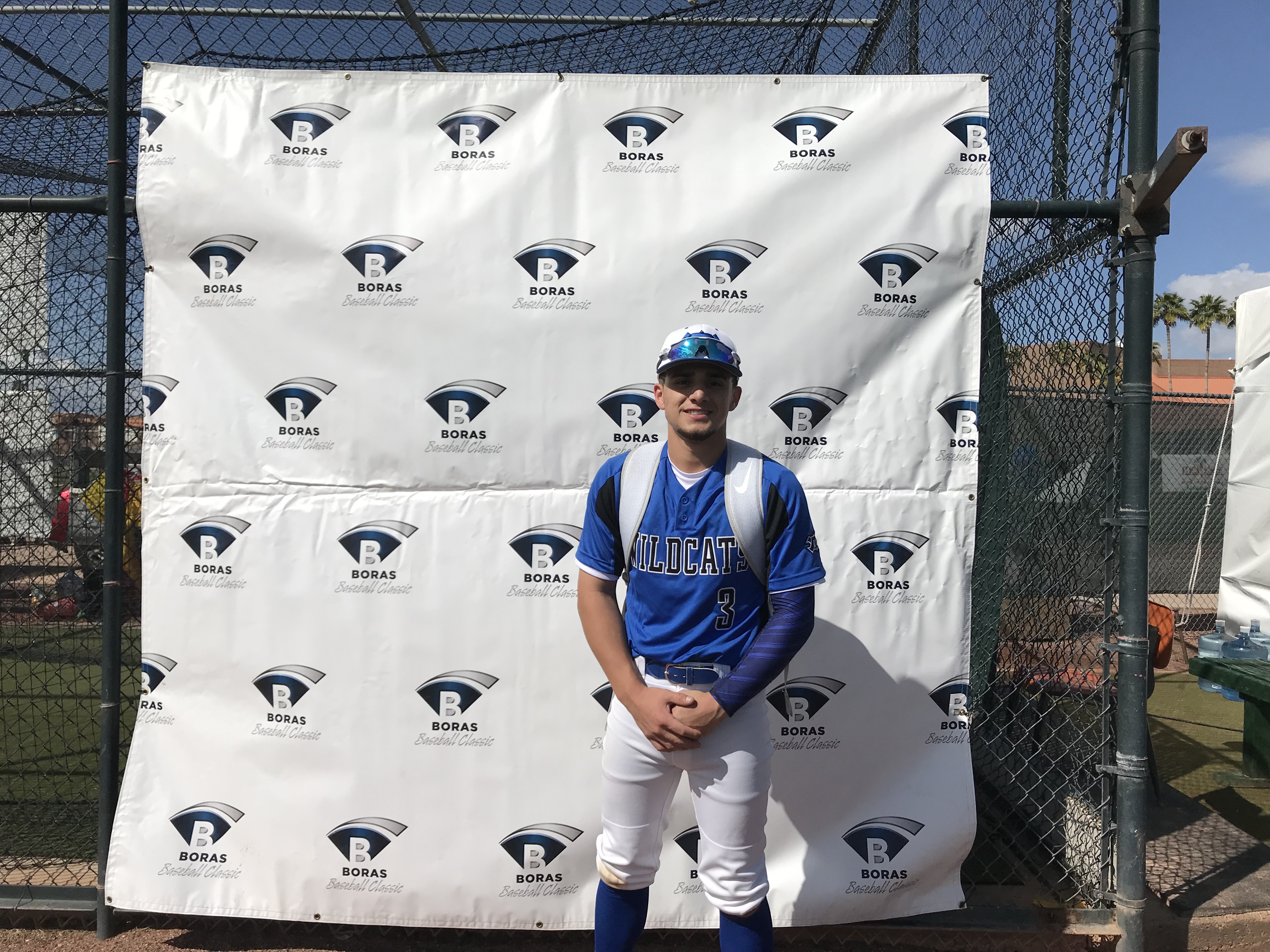 ---
Mesquite continued to roll as its hot bats and pitching rolled on Wednesday in an 11-0 thumping of Bishop Gorman (NV) in the first-round of the annual Boras Classic at Corona del Sol High School.
Mesquite (8-3), a definite contender if not the favorite to win the 4A championship this season, reeled off its six victory in a row. Mesquite advances to the quarterfinals and plays again Thursday against the Legend (CO)-Mountain Ridge winner at 3 p.m. at Arcadia High School.
This game was Bishop Gorman's first of the season and may have had some nerves in its debut game after last year's 26-9 mark. The Gaels committed three errors and issued nine walks to go with Mesquite's eight hits.
Mesquite has scored 81 runs in its current winning streak and allowed three runs or less in five of the six victories.
Part of the resurgence has come from senior pitcher TJ Clarkson, who has won three consecutive starts. Clarkson tossed five innings, allowed three singles, walked three and fanned three. He had ample support as his teammates scored in every inning of the five-inning run-rule decision. Clarkson's allowed one run in his last 17 innings.
A career game in the RBI department for senior Jayden Orozco led the offense. Orozco entered play batting .207 with seven RBI in 10 games. HIs RBI total nearly doubled when this game ended.
Orozco, 2-for-3 with a walk, bounced a two-run single up the middle for a 2-0 lead in the first inning and tacked on an RBI groundout to cap a four-run second. He finished blasting his first homer of the season -- a three-run shot to left in the fifth to invoke the run-rule.
"We took some early BP this morning, and there was a lot of good energy there," Orozco said. "I felt good at the plate. Guys were talking to me about getting a walkoff."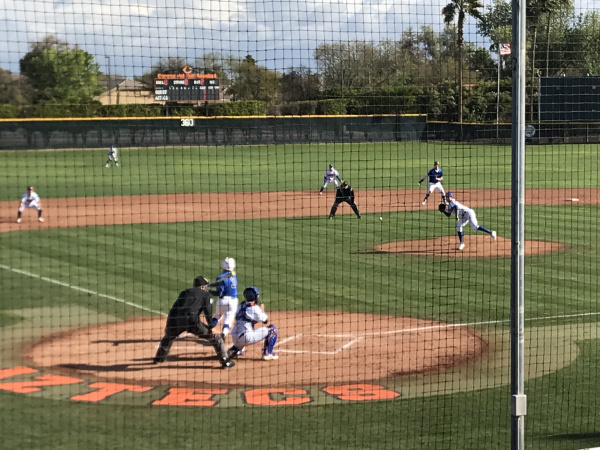 Orozco delivers his two-run single in the first inning (AzPreps365 phot
Mesquite coach Jeff Holland can't help but be impressed by his team's performance of late.
"We did bring a lot of energy to the dugout," Holland said. "TJ pitched well again, and still working to get his pitch count down a little. A few less 3-2 counts...
"We're finding more as we go its not about 'me,' it's about 'us'."
Mesquite played errorless ball. The Wildcats threw a runner out stealing in the first to set the tone and turned a double play in the third.
Holden Breeze and Cayden Rana chipped in two hits apiece for Mesquite. Rana started two rallies from the No. 9 spot in the Wildcats' order.
---