Boys Volleyball: Salpointe improves to 6-1 with win over Tucson
March 15, 2019 by Andy Morales, AZPreps365
---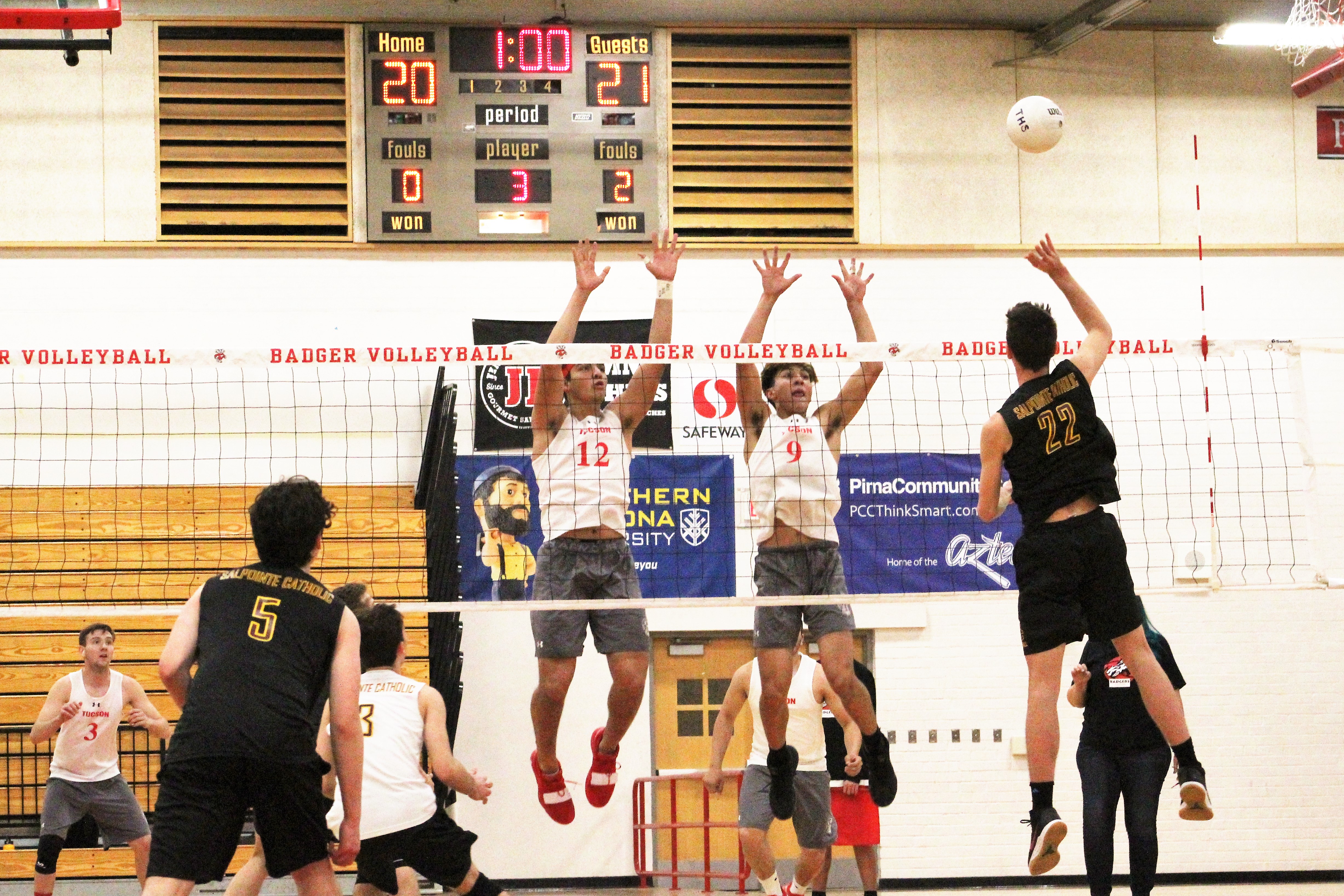 Salpointe beat Tucson 3-0 Thursday night to move to 6-1 in power-ranking matches and the Badgers dropped to 0-3 on the year. Tucson is the only Southern Arizona program competing in the 6A Conference and Salpointe leads the 5A Kino Region with a 2-0 mark.
The Lancers took control of the first set on an 8-1 run to go up 18-11 after both teams battled to a 10-10 tie. Joe Kennedy picked up nine of his 34 assists in the first set and Salpointe held the margin the rest of the way for a 25-17 win.
The second set played much closer with the Lancers clinging to a 20-18 lead but a service error gave Salpointe more breathing room and the team went on to take the second set 25-20. Junior hitter Michael Mandala picked up 18 kills in the match to go along with 10 digs and he credits most of his success to the play of Kennedy.
Kennedy was a libero last season but the graduation of Hayden Hilkemeyer forced a move to the setter position and Kennedy has filled in nicely.
"We have had a lot of success due to the high volleyball IQ of Joseph Kennedy," Mandala said. "He reads the defense and knows the game and it has allowed me to work on my game and my vertical. I'm hitting the hard angles more this year and focusing on my spots."
Tucson is very athletic, which accounts for the defensive numbers put up by the Lancers, and the effort started to show in the third set. Tucson took a late 22-21 lead in the deciding set but Salpointe finished it off with four straight points for the 25-21 win.
"We just have to keep fighting and learn how to finish," said junior setter Max Hernandez. "We are very dynamic and athletic but we have tended to lose a little focus. Our season has just started."
Hernandez recorded 27 assists and he found Kevin Hinojosa for 11 kills.
Salpointe will take a long break before hosting Pueblo (5-1) on Mar. 27 and Tucson will do the same with a Mar. 26 date at Flowing Wells (3-4). Salpointe will host the Lancer Invitational in April.
---