Campo Verde's Rylan Stubbs going the distance
March 22, 2019 by Les Willsey, AZPreps365
---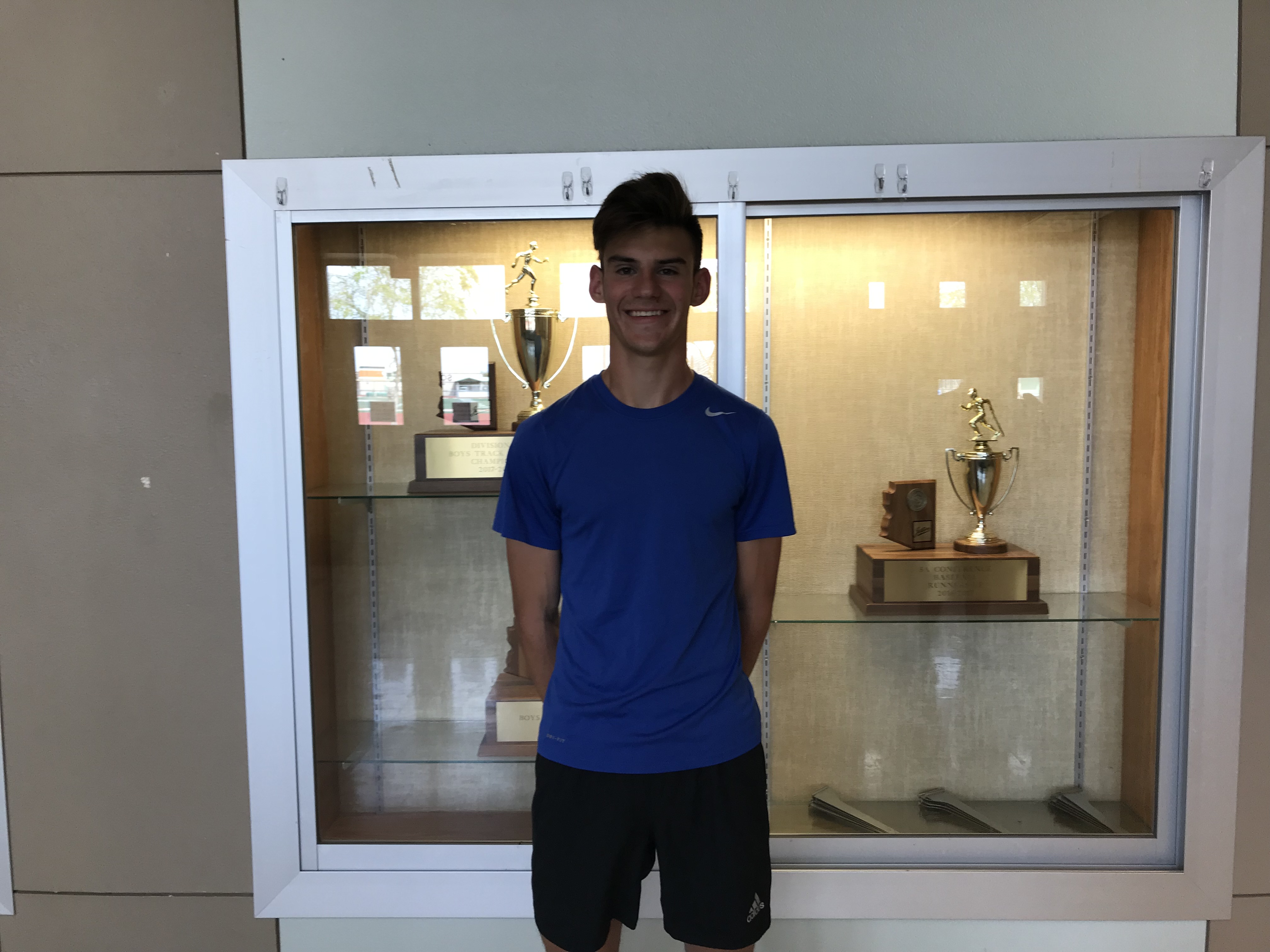 Rylan Stubbs' junior year was scary. Scary not only for what he accomplished, but the fact the Campo Verde distance runner had one more year to add to his cross country and track resume.
As superb as his junior year was, his senior season began with a stumbling block -- essentially right out of the gate. Cross country began in earnest in August and after competing in two races in September, he was forced to pack it in. A stress fracture in his lower left leg cost him a chance at repeating as state champ.
"I started feeling discomfort in June," Stubbs recalled. "I kept training and got to run a couple races early, but my leg was really bothering me. I had to shut it down. I didn't start running again until Nov. 28."
The injury was a bitter pill given the results he produced in the fall of 2017 and spring of 2018. That fall Stubbs was the Division II state cross country champion. He bested the runner-up by 20 seconds with a winning time of 15 minutes, 54 seconds. He shaved 20 seconds off his third-place finish at state the year before. Only one runner had a better winning time in 2017 in the four cross country division races that year -- Highland's Leo Daschbach won D-I with a time of 15:53.
Track season proved bountiful as well. Stubbs captured the D-II title in the 1,600 and 3,200, took second in the 800 and helped the 4X800 relay team to second place. That meant he was part of 36 points as Campo Verde claimed the D-II crown with 70 points. That was a better campaign than an eventful sophomore year in track in 2016 when he took second in D-II in the 1,600 and 3,200 and ran a leg on the second-place 4X800 relay team.
Campo Verde boys cross country and boys track coach Josh Applebach says he is fortunate to have coached the likes of Stubbs, and a few years back, Lucky Schreiner.
"You are blessed if you get to coach one kid like them," Applebach said. "I'm fortunate I've had two. Rylan is not just fast. He's a caring, generous person as well.
Stubbs is using his missed cross country season as added motivation for the next two months. He's done plenty in the meantime helping him to a college career at Grand Canyon University where he signed in mid-December.
"After my sophomore year I felt I had a chance to accomplish a lot and win cross country my junior year," Stubbs said. "I didn't win in cross country or track as a sophomore. (Buena's) Manny (Olivo-Quinones) beat me in everything that year, but I realized since he was a senior he wasn't going to be there.
"I lost out on opportunities in cross country this fall. Missed a chance to repeat and maybe make nationals. I'm aiming to win all my events this year in track. I think I have a shot at it."
Applebach agrees.
"There are three things great athletes need to have and I think Rylan has all of them," Applebach said. "First he has the genes. He inherited great athletic talent (father ran the 800 and played basketball in college). Second he is a passionate student of the sport. He keeps track of the running community as whole. And third he is willing to work. He gives his best every day, no matter what the workout entails."
Track season embarks on another level Friday and Saturday with the 79th Chandler Rotary Invitational at Austin Field. Elite runners, throwers and jumpers from a host of states and schools are competing as usual. Stubbs competes on Saturday in the elite session choosing to run in the 1,600. He's run a couple times this month with his best showing 4:14.67 as the Coyotes won the Desert Tune Up two weeks ago at Marana Mountain View HS.
Stubbs is shooting for a career best at the Rotary. With a talented field competing with him, a PR is certainly in reach. His personal best in the 1,600 is 4:12.94.
"The 800 is my favorite race, but I think the 1,600 is my best," Stubbs said. "I'm looking forward to the race this weekend."
And to a bountiful finish to a stellar prep running career with or without a scuttled fall to his senior year.
---