Baseball: Hamilton breaks through late to top Basha
March 28, 2019 by Les Willsey, AZPreps365
---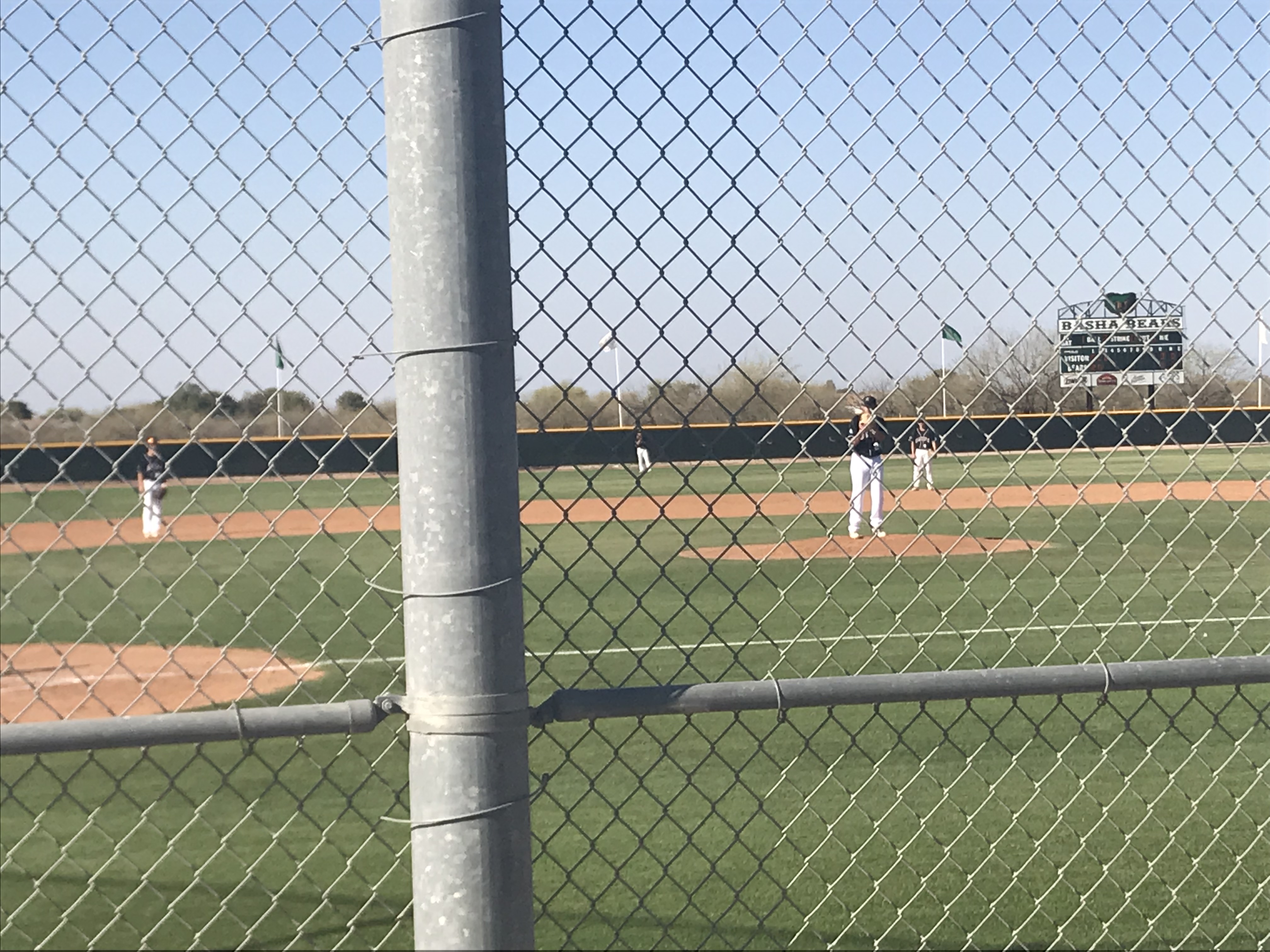 It had been some time since Hamilton managed to snare a victory from region-rival Basha in baseball -- March 2015 to be exact with five straight defeats following since. For four-plus innings the Bears' streak seemed on track to continue.
But Hamilton hitters became possessed and posted a six-run-rally with two outs in the fifth to overcome Basha, 10-4, in a 6A Premier Region game at Basha. Basha entered play No. 1 in the conference power-rankings and unbeaten in power-ranking games (9-0). Hamilton was far back at No. 3 and is now 7-1 in power-ranking games. Both teams are 13-4 overall for the season.
Senior Michael Brueser snapped a 4-4 tie with a no-doubt, two-run homer to left to cap a string of six hitters who made solid contact. Through the first four innings the Huskies managed only a soft single to left by Dustin Bermudez in the fourth off Basha starter Jonathan Weiss.
"We made good contact earlier in the game, but couldn't get much to fall," Hamilton coach Mike Woods said. "The 7-8-9-1-2-3 hitters all barreled the ball in the rally. The good thing was we didn't panic when balls weren't falling early. They have a good club, and they've been good lately winning our region the last three years."
Woods penned encouragement to his team on the dugout lineup card that read - Make a statement. The Huskies did, although it almost didn't materialize.
A walk to Will Maxey and sharp single to left by No. 7 hitter Brandon Hill began the rally. Kyle Hasler followed with a loud-out liner to left. The Huskies first two runs followed on a long double to center by Easton Erwin. Brock Selvidge brough in a third with double to the rigth-field corner and Bermudez tied it at 4 with a single to left. Brueser followed hammering a slider that exited the yard quickly.
Senior left-hander Shawn Murphy, who has lead the Huskies solid pitching staff, won for the fourth time against no losses. Murphy allowed six hits, walked one and fanned five. Two of the four runs allowed were unearned (first-inning runs). They were the first earned runs he's allowed this season. Murphy's ERA for the year over 25 innings is 0.56.
Six players had at least one RBI for Hamilton. Erwin collected three and Brueser and Bermudez two apiece. Bermudez had three hits to led the Huskies.
Basha's hits came almost exclusively from the top half of its lineup led by cleanup hitter Bitner Workman (2 for 4). Workman, Cam Laliberte and Tanner Smith had RBI for the Bears.
No. 3 Hamilton (12-4) vs. No. 1 Basha (13-3)
---