Softball: Salpointe beat Canyon del Oro 6-1
March 30, 2019 by Andy Morales, AZPreps365
---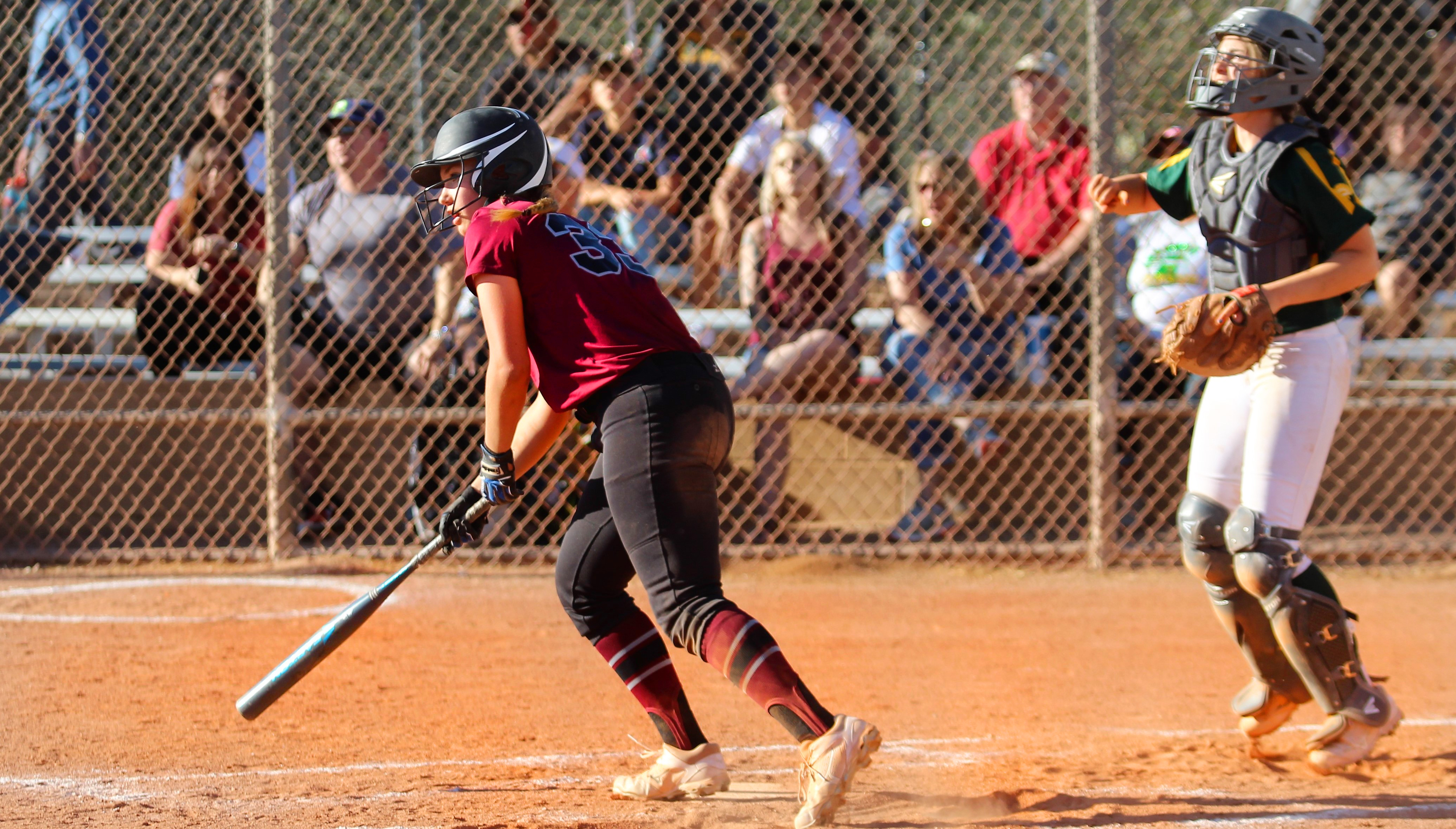 Salpointe beat region rival Canyon del Oro 6-1 Friday to remain perfect in power-ranking games. Ranked No. 1 in the latest AIA/MaxPreps Rankings, the Lancers are now 9-0 overall and 3-0 in the 4A Kino Region while the fifth-ranked Dorados fell to 7-3 overall and 3-1 in region play.
Unlike the 5A and 6A state playoff system where teams qualify based solely on ranking, the 4A Conference still awards an automatic playoff berth to the region champions, although it's very likely both Salpointe and Canyon del Oro will earn one of the 24 playoff spots regardless of region finish.
Freshman standout Faith Valenzuela put the Dorados on top 1-0 with a two-out shot in the bottom of the second inning but the Lancers responded with five runs in the third to take a 5-1 lead and a run in the top of the seventh made it 6-1.
In all, the Lancers put together 10 hits with Malaea Rocha, Yannixa Acuna, Diana Miranda-Montano and Elise Munoz collecting two hits each. Kim McDaniels finished with a double and three RBI and Miranda-Montano had a triple and an RBI. Alyssa Aguilar took the circle for the Lancers and she gave up four hits while striking out five. Halle Morris got the start for Canyon del Oro.
Yannixa Acuna's older sister, Yannira Acuna, is a freshman standout for Arizona State with five doubles, a triple and a home run in 20 starts. Not to be outdone, former Dorado pitcher Mikayla Santa Cruz is 2-0 for the Sun Devils.
Salpointe freshman Yannixa Acuna talks beating CDO and her sister Yannira Acuna playing for @ASUSoftball #AZPreps365 pic.twitter.com/rUCbVBs4MJ

— Andy Morales (@AZPreps365Andy) March 30, 2019
Salpointe and Canyon del Oro split the regular season series last year but the Lancers beat the Dorados twice in the playoffs, including a 2-0 semifinal win that led to a state championship for Salpointe. The two teams will meet again on Friday, April 12 in a night game at Salpointe.
The Dorados lost nine seniors to graduation, and five freshmen made the varsity roster this year, so this is a decidedly different lineup. Still, despite the setback to Salpointe, it has been a very successful year so far.
"We have a lot of young faces on our team this year," said junior standout Katie Stracco. "Not having the Dorado Classic this year set us back a little because we lost about 30 at-bats each but we are coming together."
The preseason Dorado Classic was cancelled due to heavy rains which eliminated 4-5 games of competition for each of the scheduled teams.
Salpointe will host Catalina Foothills (3-6, 0-3) on Tuesday, April 2 and Canyon del Oro travels to Vista Grande (7-1, 2-1) the same night.
---