Softball: Gilbert stops Campo Verde winning streak
April 5, 2019 by Les Willsey, AZPreps365
---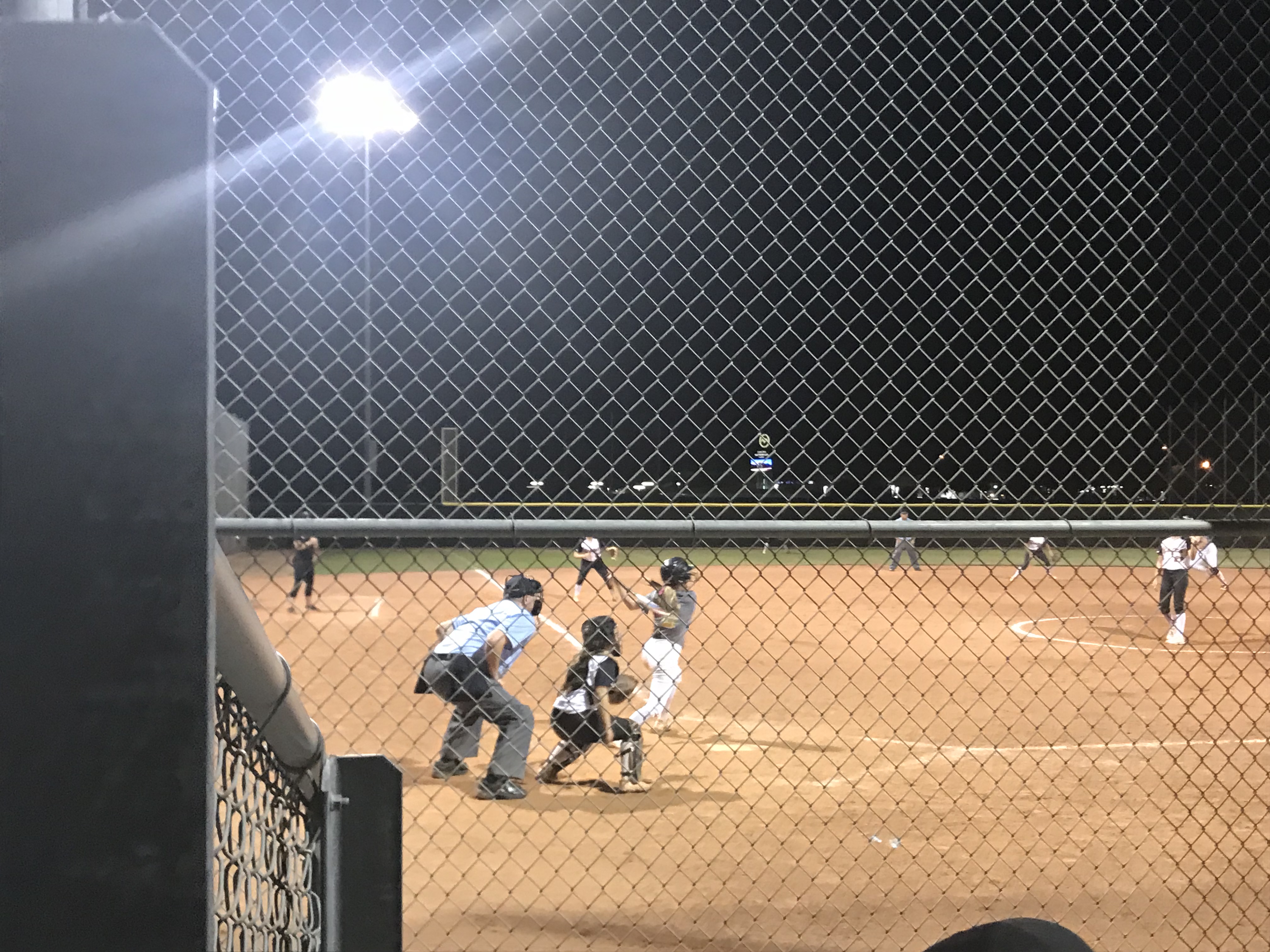 The bats have been in overdrive of late for Campo Verde's softball team. So much so the Coyotes had strung together a six-game winning streak that has put them back in the postseason chase.
But that streak ended Friday night and it took a seldom-used pitcher to tame Campo.
Gilbert infielder Mia Stankiewicz allowed no hits and an unearned run in 3 1/3 innings of relief as the Tigers pulled away late for an 18-6 victory in a 5A San Tan Region game at Campo Verde.
In winning Gilbert snapped a three-game skid and evened its region record at 3-3. The Tigers entered the game No. 16 in the 5A power rankings. Campo Verde had climbed to No. 18 in its six-game stretch that saw the Coyotes score 84 runs (average of 14 per game.
Gilbert broke on top with a solo homer by Allison Hall in the second inning and tacked on four more in the top of the third -- three on a three-run homer by Tai Gonzales. That put Campo in a 5-0 hole the Coyotes managed to temporarily climb back from.
Two walks mixed with four hits with two outs and noone on in the bottom of the third resulted in five runs and a tie game. Stankiewicz was called on to relieve starter Asiana Nguyen with two outs and the go-ahead run at second.
Stankiewicz got the final out of the frame on the hardest-hit ball she allowed -- a line out to third. Her teammates then proceeded to bolt back in front 11-5 with six runs in the fourth, four more in the fifth and needed to tack on three in the sixth to finally run-rule Campo.
The lone run Stankiewicz allowed scored on an error in the fifth that prevented the run-rule from occurring an inning before. Stankiewicz's total pitching this season has amounted to 7 1/3 innings in 17 games.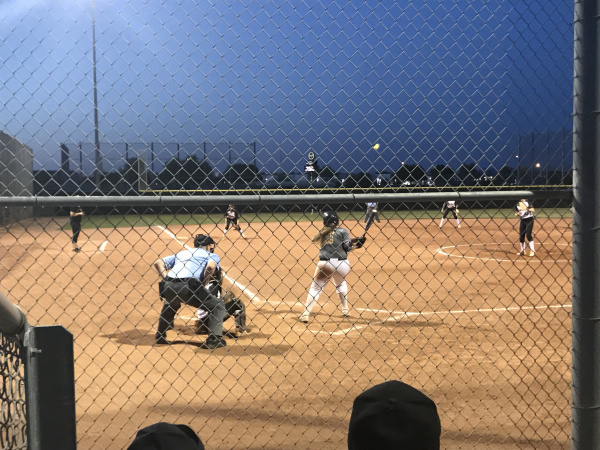 Gilbert's Brooke Osborn lines one of her three hits to left (AzPreps365 photo)
Gilbert pounded out 16 hits led by Hall (4 for 5), Brooke Osborne (3 for 3) and two hits each from Gonzales, Stankiewicz, Camryn Neal and Jolee Benson. Gilbert totated three home runs with Nguyen adding the third -- a two-run shot - in the sixth that provided the run-rule margin.
Gilbert takes a 10-7 overall record, 8-5 power-ranking mark to next week for a pair of region games against Higley. Campo Verde 7-9, 7-7 has two region games against Williams Field.
---