Softball: Ironwood Ridge over Williams Field, 14-4
April 10, 2019 by Andy Morales, AZPreps365
---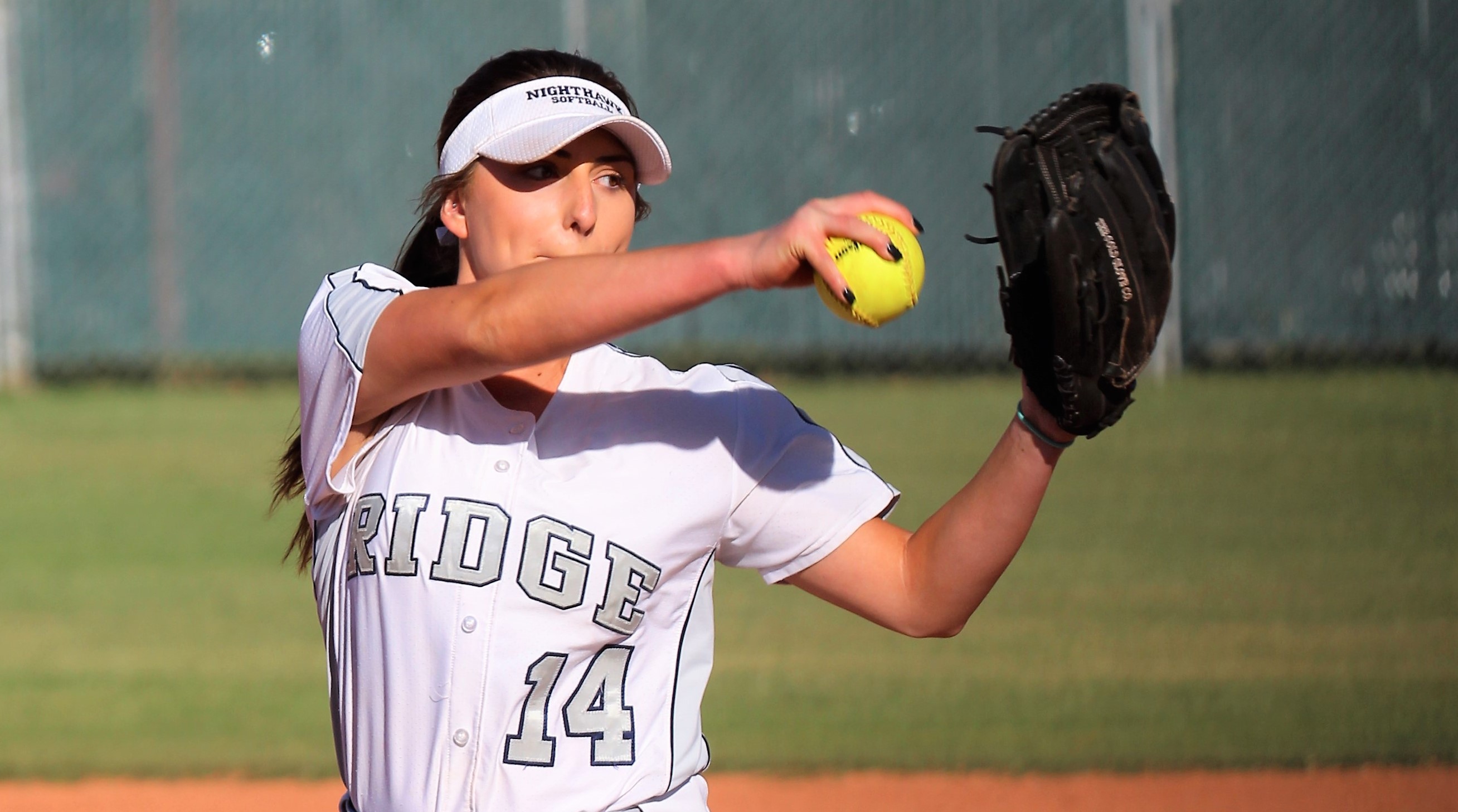 Winning region titles is all well and good but that plaque won't buy a team a ticket to the 5A softball playoffs this year, but a high ranking will. Teams ranked 1-8 in the state will earn an automatic berth to the state playoffs and teams ranked 9-24 will have a one-game playoff in the 5A Conference Play-In Tournament to form the 16 teams needed for the state bracket.
Ironwood Ridge is 13-1 in power-ranking games and 7-0 in the 5A Southern Region but it's the No. 3 ranking in the state that will carry the Nighthawks to the postseason and that ranking was solidified with a 14-4 win over No. 22 Williams Field (7-7, 2-5) Wednesday at home.
The Black Hawks took a 1-0 lead on Ironwood Ridge in the top of the first but the Nighthawks responded with three runs in the bottom half of the inning and never looked back. Frankie Lucio (8-1) went the distance for Ironwood Ridge and she picked up eight strikeouts in five innings of work.
The Black Hawks were still able to put together eight hits in the game, including a 3-run home run from Tianna Boone, but the Ironwood Ridge bats came through with 13 hits, including a double from Haidyn Warner, a triple from Emma Almodoba and a grand slam from Jaiden Reid.
In all, Reid collected six RBI while going 2-for-3 at the plate. Almodoba finished 3-4, Keira Painter went 2-3 and Jesse Rapp went 2-3 with two RBI.
We've covered Frankie Lucio since she was a Little League champion, she's off to college soon #azpreps365 @IRHSSoftball pic.twitter.com/j2JBajJZcX

— Andy Morales (@AndyMorales8) April 11, 2019
Tava Boone took the circle for Williams Field and she only gave up three earned runs in the loss with four errors proving too much to overcome.
"We are young and we are learning to focus as a team," said head coach Kerry Reeder. "It's making the routine plays that hurt us. We are able to produce runs and have excellent pitching. I told them we'd have ups and downs and some bruises alogn the way but we are starting to get more solid play."
Tava Boone is the workhorse for the Black Hawks and her work ethic caught the attention of Eastern New Mexico. The team has four games down the stretch to try to secure a top-24 ranking and they will need to depend on Boone's arm.
Williams Field senior Tava Boone is the steady leader of the Black Hawks. #AZPreps365 pic.twitter.com/cbcBRbwUqS

— Andy Morales (@AZPreps365Andy) April 11, 2019
As for the Nighthawks, the team came up one game short of a state championship last year even though they took out top-ranked Arcadia 8-0 in the semifinal round. The 8-2 setback to No. 3 Cienega in the 5A title game prevented the Nighthawks from capturing the third championship in school history (2014 and 2016).
Ironwood Ridge will travel to No. 8 Sunnyside (10-3, 6-1) Friday night and Williams Field will host No. 23 Campo Verde 5-8, 5-2) that same night under the lights.
(Tianna Boone with the home run/Andy Morales/AZPreps365.com)
---