4A Softball: Cactus edges Poston Butte in showdown
April 15, 2019 by Les Willsey, AZPreps365
---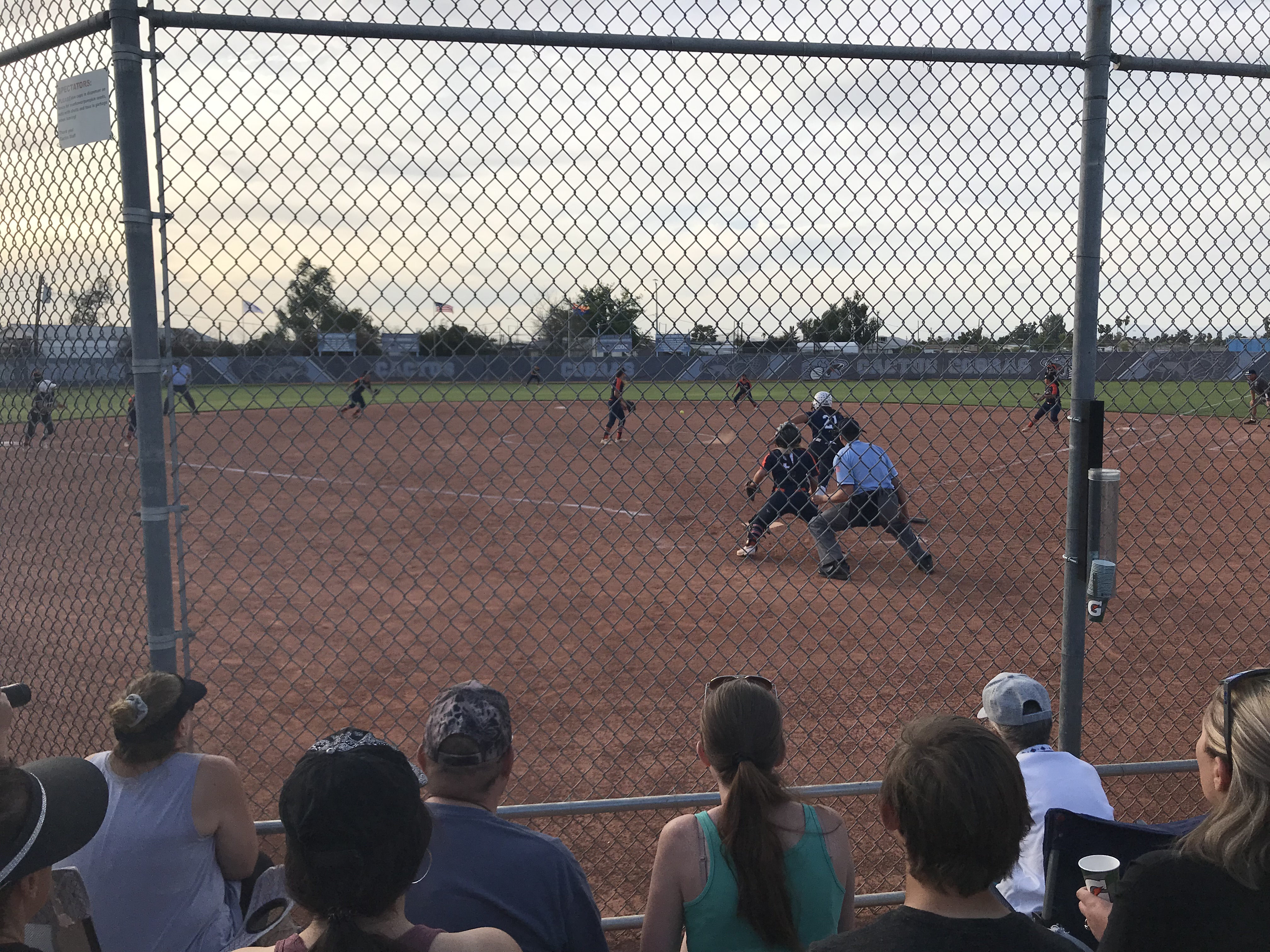 No. 2 Cactus and No. 3 Poston Butte are going to be playing a lot of softball come May and this year's 4A state softball tournament. They got an early peek at one another and didn't disappoint any who came to watch the showdown Monday afternoon of top-three ranked teams.
Cactus pushed across the winning run with aggressive play on the basepaths and Kaytlin Leyvas delivered the decisive run with a single in the bottom of the eighth lifting the Cobras to a 2-1 victory over Poston Butte at Cactus High.
The loss ended Poston Butte's bid at a perfect regular season. The Broncos are now 22-1. Cactus improved to 25-2 and both teams left with great respect for each other.
Poston Butte was perhaps an underdog simply because of the history of Cactus softball over the years. The Broncos have played well in the sport since their inception in 2010. They've taken it to another level this season.
"If there was any doubt we could compete, I think the girls saw they could today," Poston Butte coach Rob Westover said. "I'm not sure there are two better teams in 4A. I don't want them to feel disappointed. We missed a good chance early, but that happens. I feel like we could face them again come championship time."'
Poston Butte's winning rally started with Aubrey Chavez's sharp single to right with one out. Chavez stole second and picked up an extra base when the throw caromed away from second baseman Raevynn Apodaca. An out later Leyvas grounded ripped a crisp, ground single to center to score Chavez. Chavez was busy on defense handing five chances and convering all for assists.
The inning before Cactus used a single, sacrifice and steal of third to set up the winning run, but Poston Butte ace Lindsay Lopez doused the threat with a strikeout.
"We had some speed on and I decided if we lose being aggressive, so be it," Cactus coach Bartt Underwood said. "I wasn't going to wait for a home run. I wanted us to make the most of our chances."
Both pitchers did excellent work. Cactus' Bub Feringa and Lopez each allowed eight hits. Feringa allowed one run (unearned), walked two and fanned six. Lopez didn't walk a batter and fanned nine.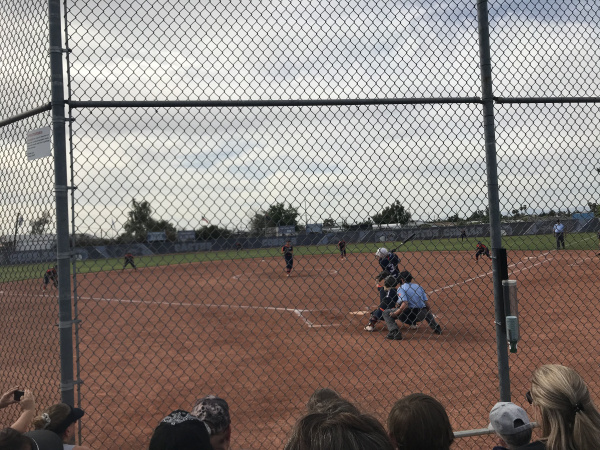 Poston Butte's Lindsay Lopez records the fourth of her nine strikeouts vs. Cactus on Monday. (AzPreps365 photo).
Leyvas, Alynah Torres and Janessa Escobar had two hits apiece to pace Cactus. Apodaca, Nataliah Murillo each had two hits for Poston Butte.
---