5A baseball: Casteel pounds Campo Verde
April 16, 2019 by Les Willsey, AZPreps365
---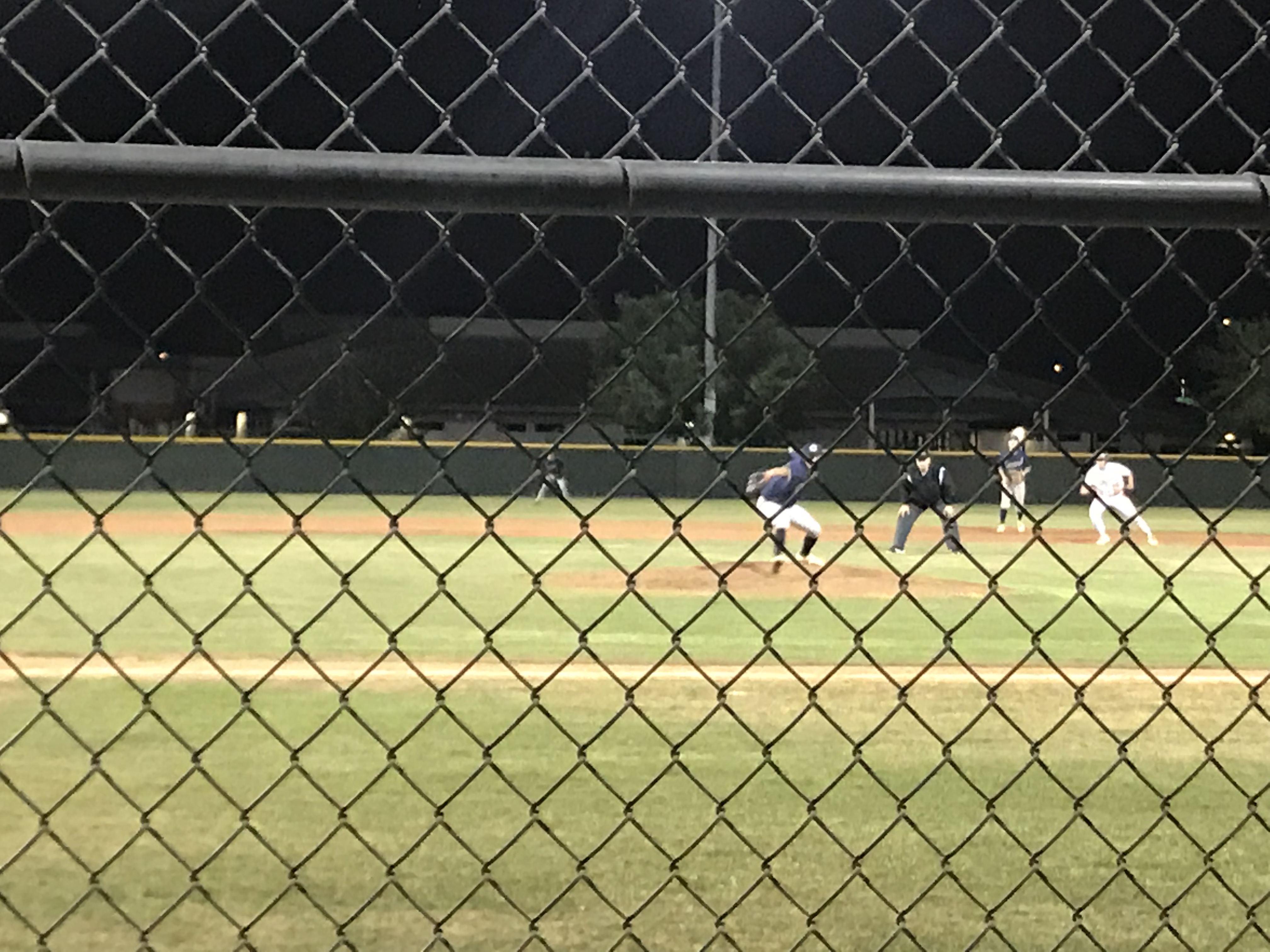 Campo Verde could have wrapped up the 5A San Tan Region basball title on Tuesday night, but Casteel had other ideas.
The Colts kept their region-title hopes alive prevailing in every facet in posting a 14-6 victory over Campo Verde at Campo Verde.
Casteel, No. 5 in the latest power-point rankings, notched its 20th win of the season and is in a dead heat with No 3 Campo Verde for first in the San Tan Region. Both schools boast 7-2 region records and their matchup Thursday afternoon at Casteel will decide who gets a region banner.
Campo dropped to 17-5-1 overall. Both schools figure to finish in the top eight of the 5A power rankings regardless of the outcome on Thursday which would earn both a bye to the round of 16 when state play begins on April 27.
Casteel scored in every inning but the third and amassed an 8-0 lead through four and a half innings. The Colts took advantage of everything its offense provided early and the generosity of base runners via walk, hit batter and wild pitches/passed balls. In addition Campo committed five errors.
Of the first eight runs Casteel scored, three were hitters who walked and one was hit by pitch. The Colts scored three in the first on one hit and two of the runs crossed home via wild pitch. Casteel had no hits in the fourth and scored twice (two walks). Both runs were driven in by sacrifice flies with a wild pitch helping advance runners.
Combine that with the pitching of sophomore Isaac Rehfield and Casteel breezed to victory. Rehfield (3-1) allowed one hit and one walk through four innings. He surrendered a pair or runs (both unearned) in the fifth. He tired a bit late giving up seven hits in his last 2 1/3 innings of work and was charged with six runs, only three earned.
The first four innings of toil from Rehfield was all coach Matt Perisho and the Colts needed from the side-winding left-hander.
"This one was huge for us," Perisho said. "It was a good matchup of two lefties. Our lefty was on tonight. (Isaac) didn't give up much hard contact the first four innings. He's been one of the guys that's made our pitching staff pretty good. He shut down Hamilton for four innings earlier in the year. ...
"Our pitchers dont' throw hard, but spin it pretty good and make pitches when they need to."
Campo Verde starter Asher Hagemeister, who entered play with 5-2 record, lasted 3 2/3 innings. He fanned seven, but three walks and a hit batter all scored among the six runs he was responsible for.
Casteel 's Jared Anderson led the Colts with three hits and two RBI. Eric Ludwig drove in two runs, had two hits and scored twice and Connor Hatch had two hits and two RBI.
Four Campo Verde players collected two hits -- Jesh Leckey, Isaiah Lopez, Garrett Breazeale and Hayden Whalen.
---