6A Softball: Red Mountain pitching slows O'Connor bats
April 17, 2019 by Les Willsey, AZPreps365
---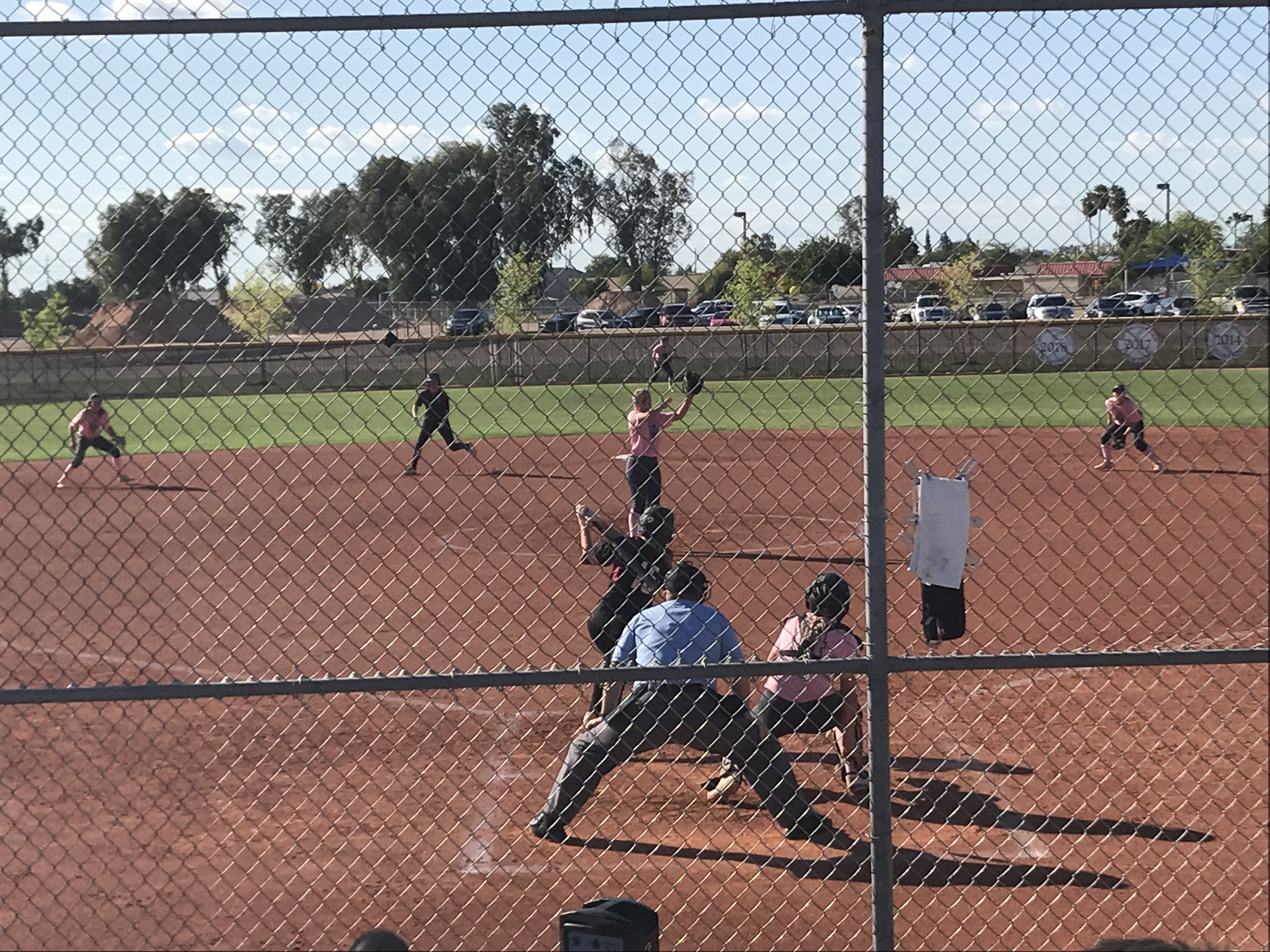 #3 Sandra Day O'Connor and # 7 Red Mountain are spending the final few days of the softball regular season jockeying for position among the top eight teams in 6A. Their meeting Wednesday was welcomed by both coaches with recent games they've played for the most part shortened, run-rule contests. This battle would offer a better glimpse of where they stand.
The barometer favored Red Mountain when the final out was recorded as the Mountain Lions silenced the hot bats of the Eagles to four hits in a 5-1 win at Red Mountain High School.
Red Mountain coach Rich Hamilton said prior to the game it would come down to how his team handled the hitting prowess of O'Connor, which had scored double-digit runs in 10 of its last 12 games. Freshman pitcher Taylor Trowbridge answered her coach's call with a brilliant effort.
"The way she pitched in the circle, her tenacity today," Hamilton said. "Heck, she's been pitching like that all year and handling most of the big games. She has risen to the level needed just about every time."
Trowbridge allowed three hits in the first three innings. The only run O'Connor (15-6) scored came in the second inning on Lela Allen's single that plated Rylee Holtorf, who reached on double to deep left field. The run might not have scored if Red Mountain hadn't missed a good chance of doubling up Holtorf at second earlier in the frame.
Trowbridge retired 12 of 13 batters in the final four innings. She issued no walks and fanned four.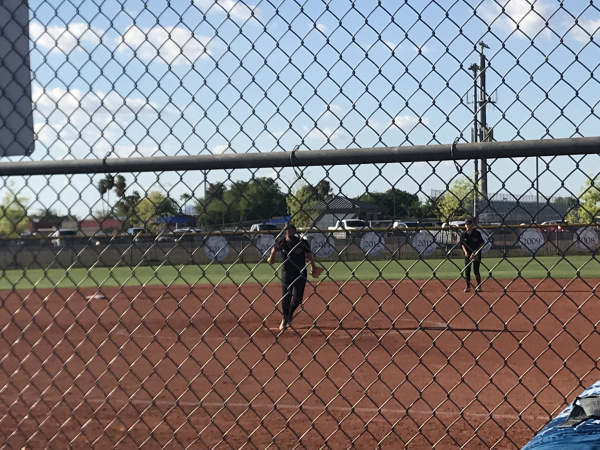 Red Mountain's Taylor Trowbridge delivered a gem of a game in topping O'Connor on Wednesday. (AzPreps365 photo).
Trowbridge received the cushion needed in the third inning as Red Mountain scored three times to snap a 1-1 tie. Three hits -- helped by speed on the bases -- came in handy in the game-breaking rally.
Leadoff hitter Michelle Anderson, who had two hits (both of the infield variety), got her second one to begin the rally. She stole second and the attempt to throw her out caromed off the batting helmet of hitter Brooklyn Ulrich allowing Anderson to reach third.
Ulrich followed with a grounder to first. Anderson's speed and a good slide managed to beat the throw to the plate for a fielder's choice RBI and a 2-1 lead.
A single by Makayla Donahoo, walk to Kayden Bullock and two-run single by Alayna Hicks capped the rally. It caused O'Connor coach Melissa Hobson to replace her freshman starter Riley Lauffer. Junior Danielle Wilson took over, got out of a no-out, two-on jam and allowed one run over her four innings of work.
Red Mountain (18-5) tacked on the fifth run in the fifth on Bullock's RBI double that scored Donahoo from first. Bullock finished with two RBI and Donahoo led the Mountain Lions' hitters with a 3 for 3 day.
Hobson said the pitching her team battled in the game was the best it had seen in some time.
(Trowbridge) was fantastic," Hobson sai.d "She got the ball where it needed to be and hit her spots. We'd been used to getting a lot of hits . Then we look up in the fifth inning and see time is running out. We needed more sense of urgency."
"We needed a game like this. This gives us something to go back to and work on."
Red Mountain concludes it's season with games Thursday at home against Westwood and Monday at home vs. Desert Vista. O'Connor wraps up the regular season Thursday with a visit to Mountain Ridge.
---