Higley sports program turning around
April 25, 2019 by Brandon Richardson, Arizona State University
---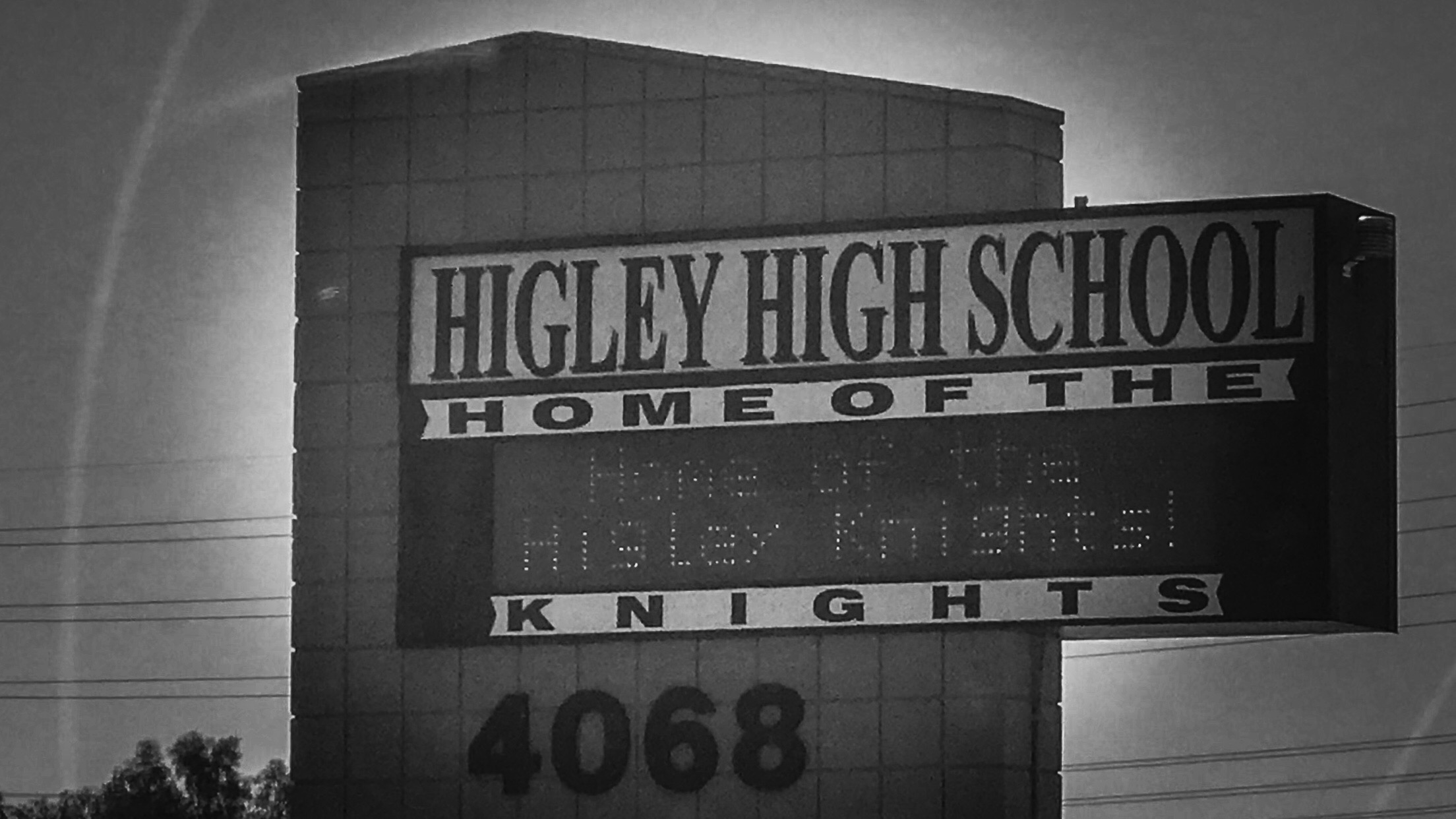 Ever since Higley High School opened in 2001, the Knights have had only one state championship. That came in 2018. Boys volleyball coach Andrew Yamashiro and the Knights redeemed themselves after falling a game short the prior season.
"It was the most glorious moment of my career," said senior Carter Garrett.
Senior Jacob Good added: "It was an unforgettable memory. We have progressed each season since my freshman year and seeing how it has finally gotten to that point and win it all was an amazing experience."
It was no easy process but it showed all the other athletes at Higley that anything is possible. Following the volleyball team's lead, Higley has developed into a more well-rounded sports program.
Higley is one of few schools whose volleyball program has four different levels – varsity, junior varsity, junior varsity 2 and freshman. This structure is unique because it allows athletes to develop while competing against other teams.
"It allows us to build stability," said Yamashiro. "It is a way to help us build our team."
As Higley's sports programs continue to grow, boys volleyball is the model all the other sports aspire to. This year, more athletes have tried out in most sports than before.
Success in sports is often defined by the number of wins a team has. At Higley, it is more about attitude and effort.
The boys volleyball team showed resiliency after losing in the state championship game in 2017. They came back the next year and accomplished their goal because of their commitment to each other.
The Knights softball team won 11 games in 2017 for the first time in eight years. Despite multiple losing seasons, they remain positive.
The football team year-in and year-out makes a deep run into the playoffs.
The baseball team swept the Casteel Colts this year and lost only three games during the regular season.
Coach Mark Etchamendy has found success with the girls soccer team and now has brought some of the same techniques to the girls tennis team since taking over a few years ago.
Like all coaches, he wants commitment. Etchamendy said, he expects his players to work year-round to develop, which can lead to success even beyond their high school careers.
Hard work has paid off for his tennis team. It has won 30 games over the past three seasons. In 2016, the team only won two games.
Each team's success should be credited in part from a new regime that started two years ago.
Higley turned the page and hired a new athletic director, Aaron Dille.
"Aaron Dille has been more engaged with the players, parents and coaches," said Etchamendy.
Dille has seen programs like softball and basketball turn around, the development in All-American athletes like Ty Robinson and witnessed Higley's first state title.
Dille, a former coach, has implemented a coaching method called "Positive Coaching Alliance."
"It is a way to enforce winning traits like commitment, endurance and execution to the players," said boys tennis coach Don Anderson.
It was the staple to the success of the Knights football team last season. Higley finished with nine wins and only one win shy from advancing to the state championship game.
Higley's sports programs have improved even in a higher alignment.
Football, volleyball, soccer, baseball and softball have moved up into 5A San Tan this year. They formerly played in 4A Desert Sky.
All the teams in 4A Desert Sky last year won 73 games. In its first season, Higley has won 64 games.
The win total will likely climb as boys basketball and softball look to bounce back next season.
"We have been playing better teams, but we're competing," said boys basketball coach Jerome Joseph.
Robinson and Sydney Wesley are two examples of where Higley sports have come from.
Robinson is the Mr. Knight in Higley sports - their first four star recruit and future Nebraska Cornhusker.
Robinson finished his career with the Knights tallying 146 tackles and 23 sacks. In his senior year alone, he had 74 tackles and seven sacks.
"Ty is physical and quick," said football coach Eddy Zubey.
Wesley, on the other hand, is the opposite of Robinson. She flew under the radar during another lost season in softball.
The future Mississippi Valley State commit Sydney Wesley finished her career at Higley batting .524, with 60 RBIs, 10 triples and 15 steals.
These two athletes not only mirror Higley's turnaround in sports but they also show a glimpse of what is possibly next.
Senior softball player Maddy Woosley said it best: "We play for the name on the front of our jersey and not the back."
---