6A state baseball preview
April 26, 2019 by Les Willsey, AZPreps365
---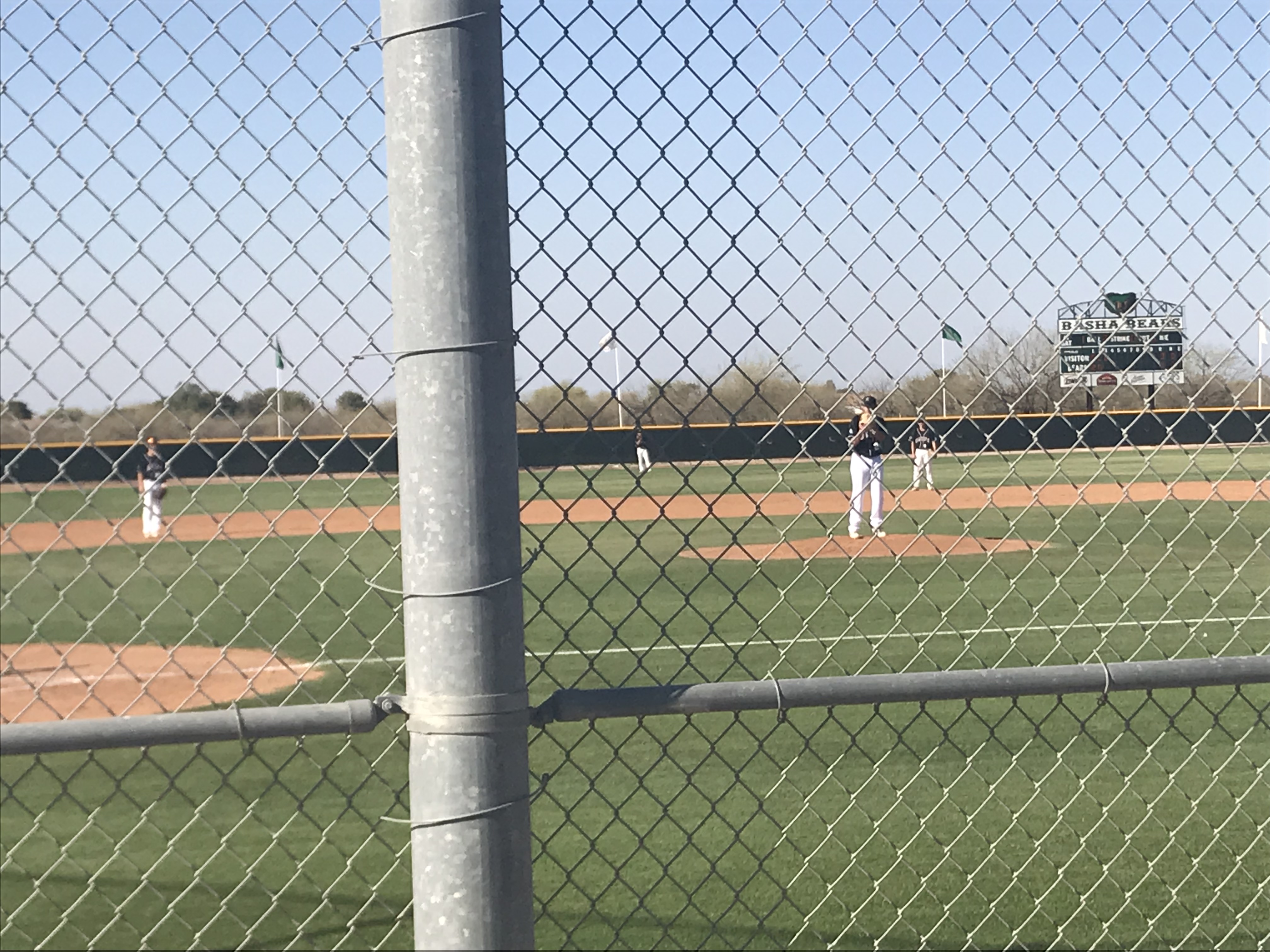 Last year the 6A state baseball tournament high seeds took several hits in the single-elimination first round. #2 Corona del Sol, #3 Basha and #6 Chandler bowed out in the same half of the bracket with losses to Westwood, Brophy Prep and Skyline, respectively. Those same three high seeds are high seeds again and have their chances at redemption.
Are more more upsets on the horizon Saturday when the 2019 tourney kicks off? Possible in the most competitive conference top to bottom.
Here's a few facts and Saturday's matchups in brief:
Regions qualifying the most teams: East Valley (4 - Mountain View, Westwood, Red Mountain, Skyline), Premier (4 - Hamilton, Chandler, Basha Perry), Central (4 - Corona del Sol, Mountain Pointe, Desert Vista and Queen Creek), Desert Valley (3 - Sandra Day O'Connor, Liberty, Mountain Ridge) and Desert Southwest (1 - San Luis).
Who's hot: Mountain View 18 wins in a row. Toros are 7-0 in one-run games. Mountain Pointe 15-1 in last 16 games. Hamilton six wins in a row and 11 wins in last 13. Sandra Day O'Connor 6-1 in last 7 games. Liberty 7-1 in last eight games. Red Mountain 6-1 last seven games. Corona del Sol 5-1 last six games.
MATCHUPS
#16 Skyline vs. #1 Mountain View: Mountain View led offensively by McKay Barney, Sean Rimmer and Cam Jowaiszas. Solid group of pitchers in Dallas Wise, Travis Densmore, Rimmer and Tyler Barnes. Skyline trying to revive low-seed ride to semis last year after upending Mesa in play-in game. Has a handful of players back who were part of that ride.
#9 Mountain Pointe vs. #8 Red Mountain: Mountain Pointe about as hot as any team in the field. The teams met earlier in the year with Red Mountain's Kai Murphy outdueling the Pride's Nick Wallerstedt in 2-0 contest. Same matchup might be in the offing.Third year in a row the teams have met in either a play-in game or first-round tilt.
#12 Desert Vista vs. #5 Chandler: Both schools have endured short stays in postseason the past several years. Did not face each other this season. Power guys for Desert Vista are Dylan Cuenca, Beau Ankeney, Eli Ankeney and Brandon Childers. Chandler is led by senior pitcher-infielder Nate Rohlicek. Efrain Manzo has helped with his bat and versatility in the infield playing second, short and third.
#13 San Luis vs. #4 Corona del Sol: San Luis has relied largely on senior standout pitcher Chris Bazua. Bazua pitched the Sidewinders to victory in the play-in game over Pinnacle. Won't be available in this one. Corona del Sol has featured a deep pitching staff even without senior Daniel Sotelo for the bulk of the year. Jack Schobinger, Nick Schobinger, Bryan Webb and David Utagawa have picked up the slack. Aztecs' elite hitter Brian Kalmer (.480, 9 HR) has matched his junior year (.470) hitting. Hunter Haas and Cade Verdusco have often set the table both hitting better than .400.
#14 Mountain Ridge vs. #3 Sandra Day O'Connor: It's a rematch of last year's championship game won by SDO. SDO has been the steadier team in trying to defend its title and knocked off its region rival twice to finish the regular season last week. The Eagles, now 17 for 17 in school history making the playoffs in baseball, have relied on pitchers Cal Lambert and Barrett Skaugrud. Bothe were the winning pitchers in wins over Mountain Ridge. Injuries have claimed two of SDO's top hitters for the year. Mountain Ridge won its play-in game back of senior standout pitcher Zack Martinez, who battled injury most of the season. Generating runs has been a problem for the Mountain Lions.
#11 Perry vs. #6 Basha: The region rivals a few miles apart off Val Vista Road split their region contests two weeks ago. Perry has been buoyed by the return of pitcher-outfielder CJ Valdez. Valdez has boosted the pitching staff and offense in a big way. Basha in late March was No. 1 in the power rankings and then dropped five games in a row. The Bears have rebounded late winning three of their last four games.
#10 Liberty vs. #7 Westwood: Liberty won the 5A title last year. Doesn't matter what conference it competes in in baseball. Always in the thick of it. The Lions are paced on offense by outfielder Luka Pauga, the team leader in most hitting categories. Strong up the middle at catcher with Kyle Lewis and at short with Braden Lovett. Kyle Roop has subbed as the top pitcher with standout Chandler Murphy out of action. Liberty coach Chris Raymond said he hoped to get Murphy back for the stretch run. Murphy hasn't pitching in a game since mid-March when he no-hit Horizon. Roop hurled the play-in win over Cesar Chavez. Westwood also has been without its top pitcher, Jimmy Villa, most of the year. Carlos Rico and Jose Apodaca have stepped up to keep the Warriors in games. Center fielder Manny Collier wreaks havoc offensively and defensively with uncommon speed. Macs Carrillo and Crew Parke are the run producers in the Warriors' order.
#15 Queen Creek vs. #2 Hamilton: Does Queen Creek have anything left in the tank after its wild ride to a play-in win over Chaparral that stretched from Wednesday to Thursday? The Bulldogs draw the tourney favorite (in my opinion) in the Huskies. Deep pitching -- seniors Shane Murphy and Dustin Bermudez (shortstop), sophomore Brock Selvidge and freshman Logan Saloman. Offense is deeper than any team led by 2-3-4-5 hitters Bermudez, Michael Brueser, JD McLaughlin and Tyler Wilson. Brueser, McLaughlin and Wilson have combined for 21 HR and 94 RBI. Team battling average is .353 and team ERA is 1.78.
---