4A baseball: Mesquite lumber too much for Estrella Foothills
April 29, 2019 by Les Willsey, AZPreps365
---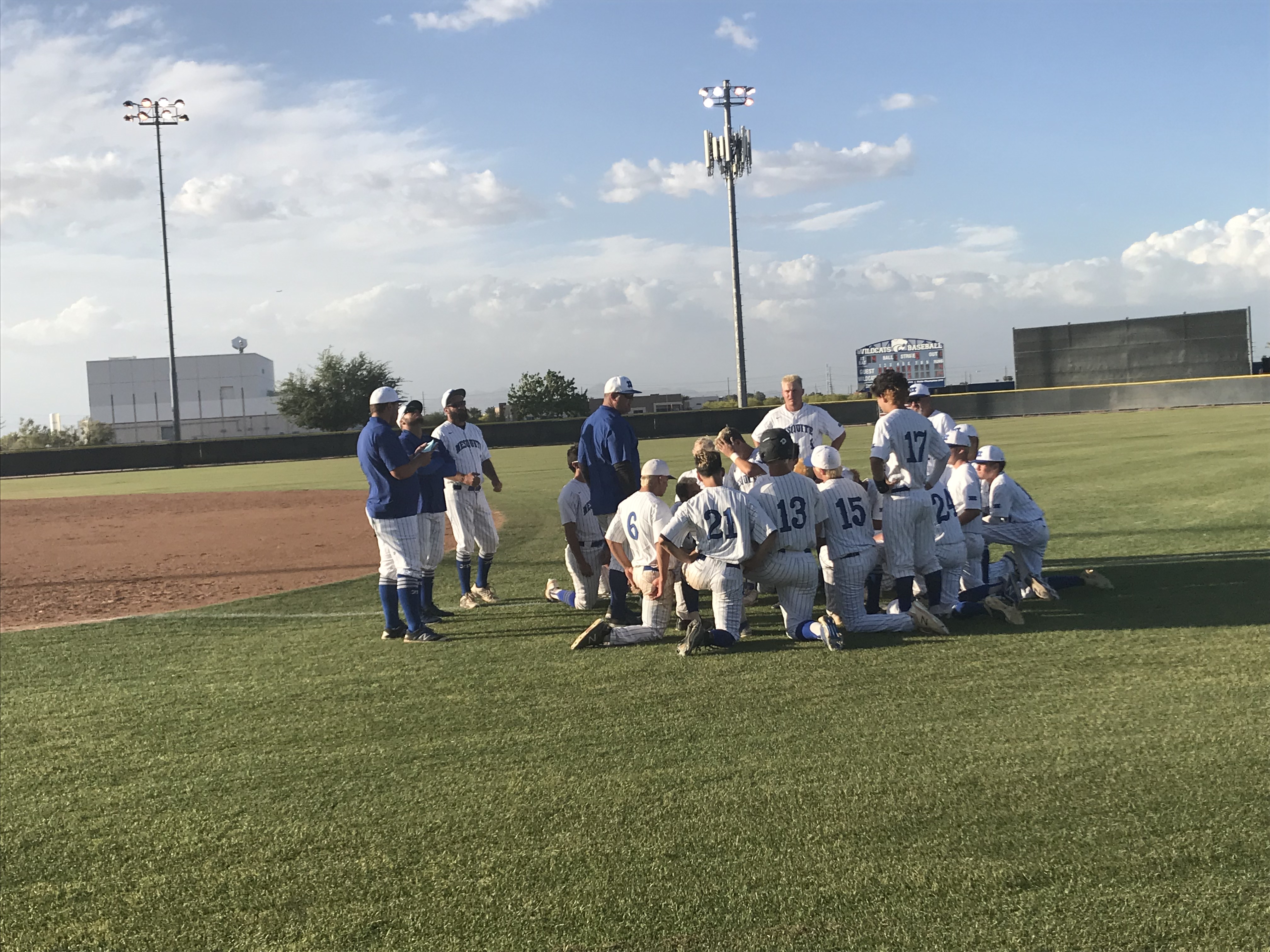 Mesquite's baseball season has been like clockwork in its initial foray in the 4A Conference.
A team with the talent to easily compete a couple classes up with the group it has, the Wildcats are playing no-nonsense ball.
Jacob Henderson did the work on the mound and Davis Heller and David Johnson led an 18-hit attack in the top-seeded Wildcats' 14-4 triumph over #9 Estrella Foothills at Mesquite High School.
Mesquite (26-4), winners of 17 games in a row, move on in the winner's bracket to face Desert Sky Region rival Seton. Seton knocked off Canyon del Oro, 6-4. Mesquite and Seton play Wednesday at 6:30 p.m. at Diablo Stadium. Estrella Foothills plays CDO on Wednesday in an elimination game at 4 p.m. at Diablo.
On a very windy afternoon with no big stadium press box to supress the hefty breeze, it figured to be a slugfest. Mesquite obliged, but Estrella Foothills after an early burst didn't chime in much.
Henderson gave up two homers, but just five hits in six innings. Mesquite, which jumped out to a 2-0 lead in the bottom of the first on first-pitch home runs by Holden Breeze and Davis, briefly fell behind, 3-2, in the second. A three-run homer just inside the left-field foul pole by Javier Vargas gave the Wildcats food for thought.
Coach Jeff Holland's squad responded with a six-run rally in the bottom of the frame and that pretty much was that. Two-run doubles by Johnson and Grant Gorrell highlighted the uprising. Heller added an RBI double -- the second of his four hits in a three-RBI day.
With an 8-3 lead and more as the game progressed, Henderson took it and ran.
"He's been like that all year," Holland said of Henderson. "It's been fun to watch his maturity from his freshman to sophomore to junior and now senior year. He's slowed down, and pitches with total control."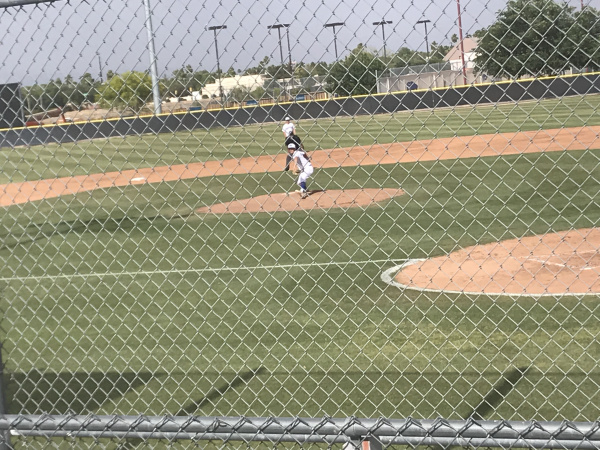 Jacob Henderson improved his season record to 6-1 with his complete game on Monday. (AzPreps365 photo).
Henderson allowed two hits over the final four innings. He walked two and fanned five. Mesquite's defense turned two double plays and Johnson picked off a runner at second to dull a first-inning threat.
Every Mesquite starter collected a hit with multiple-hit efforts besides Johnson and Heller coming from Breeze, Gorrell, Holden Owen and TJ Clarkson.
Estrella Foothills didn't help itself committing five errors and a couple of base-running gaffes. Jacob McLeod was the lone Estrella Foothills batter to produce two hits.
---