6A baseball: Martinez pitches Mountain Ridge past Basha, 3-1
April 30, 2019 by Les Willsey, AZPreps365
---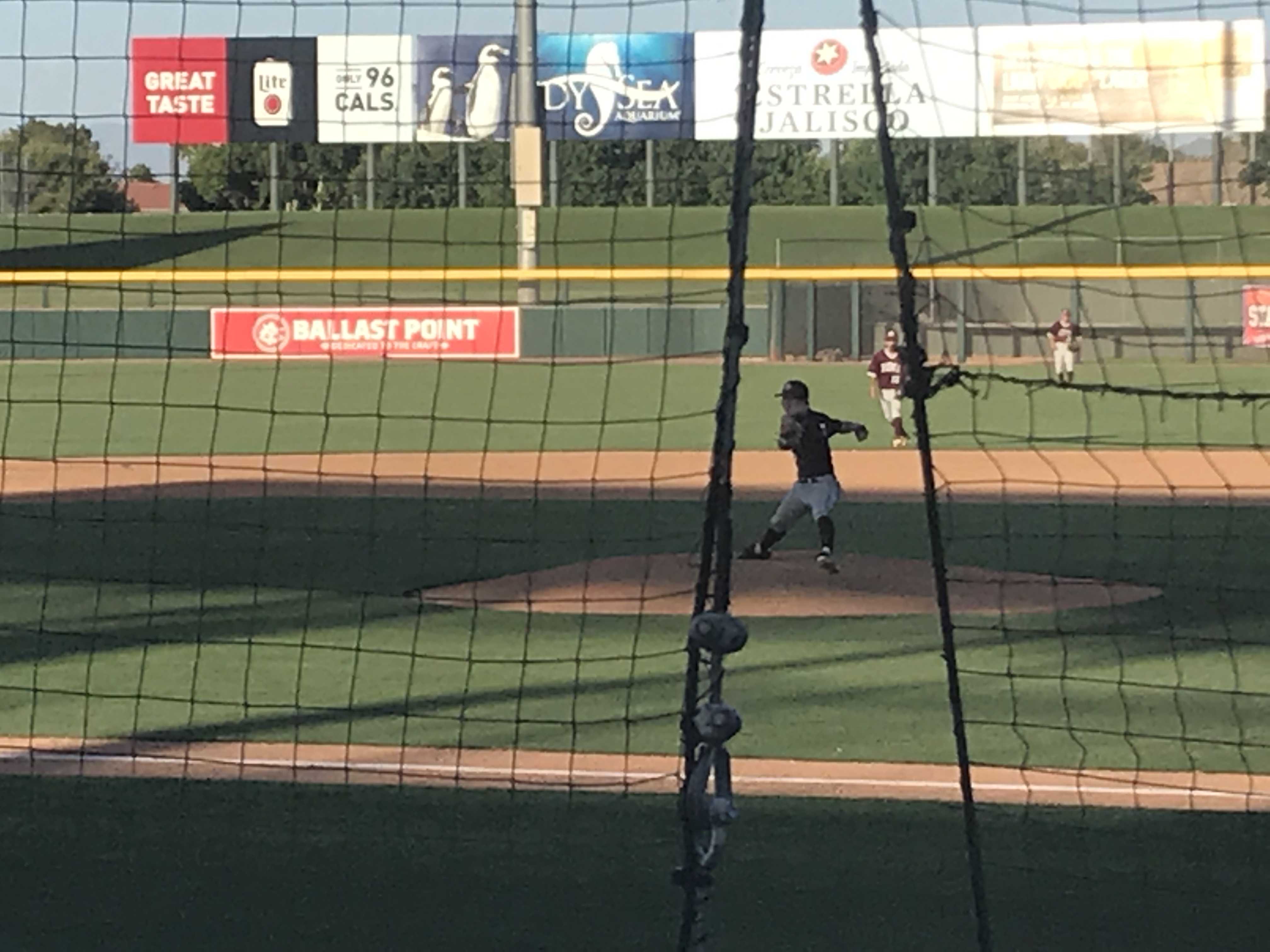 Mountain Ridge has bobbed and weaved to a tad better than a .500 season on the heels of last year's 6A state runner-up finish. The Mountain Lions have scratched and clawed all season. They qualified for a play-in game and won then rallied big-time to stave off elimination in the single-elimination, first round a couple days back against rival Sandra Day O'Connor.
Well, No. 14 Mountain Ridge stil has a lot of season left after Tuesday's second-round 3-1 victory over No. 6 Basha at HoHoKam Stadium.
Coach Artie Cox, his staff and players are appreciative of the contribution senior Zach Martinez has offered the last six days. On Tuesday Martinez scattered seven hits over 6 1/3 innings of work and needed to be stingy since runs were at a premium. Junior Brock Peery nailed down the final two outs. In last Wednesday's play-in game against Brophy, he tossed a complete game, four-hit shutout in a 6-0 triumph.
Mountain Ridge advances to Friday's third round and will face No. 2 seed Hamilton at HoHoKam. Game time is 6:30 p.m. The winner of that game will be the lone unbeaten team in Bracket A and will have to lose twice not to make it to the championship game. Basha takes on Liberty on Friday at 4 p.m. at HoHoKam in an elimination game. #2 Hamilton edged #10 Liberty, 1-0, in the late game at HoHoKam.
Mountain Ridge gradually pieced together a 3-0 lead for Martinez midway through. The Mountain Lions first run came via three hits in the second off Basha starter Jonathan Weiss. Garrett Olson, who played a big part in a seven-run rally the final two innings in the win ove SDO, singled home the first run.
The lead grew to 3-0 in the top of the fourth thanks to a pair of doubles, an error and RBI single by Kyler Stancato. The Basha error on a ground ball to first by Olson allowed Tate Childers to score after opening the frame with a double. Olson scored on Stancato's hit.
Basha tallied its lone run in the bottom of the fourth using consecutive singles by Bitner Workman and Brandon Mohler and a wild pitch from Martinez. Basha had the tying run on base with one out in the last of the seventh, but Peery induced a fielder's choice grounder and foul out to first to end the game.
Kyler Stancato and Keegan Stancato led Mountain Ridge with two hits apiece. The Mountain Lions' defense backed Martinez by turning three double plays - in the second, third and sixth. Workman and Jake Greenbank had two hits each for Basha. Basha
---