6A softball: Pinnacle and O'Connor a win away from title game
May 8, 2019 by Les Willsey, AZPreps365
---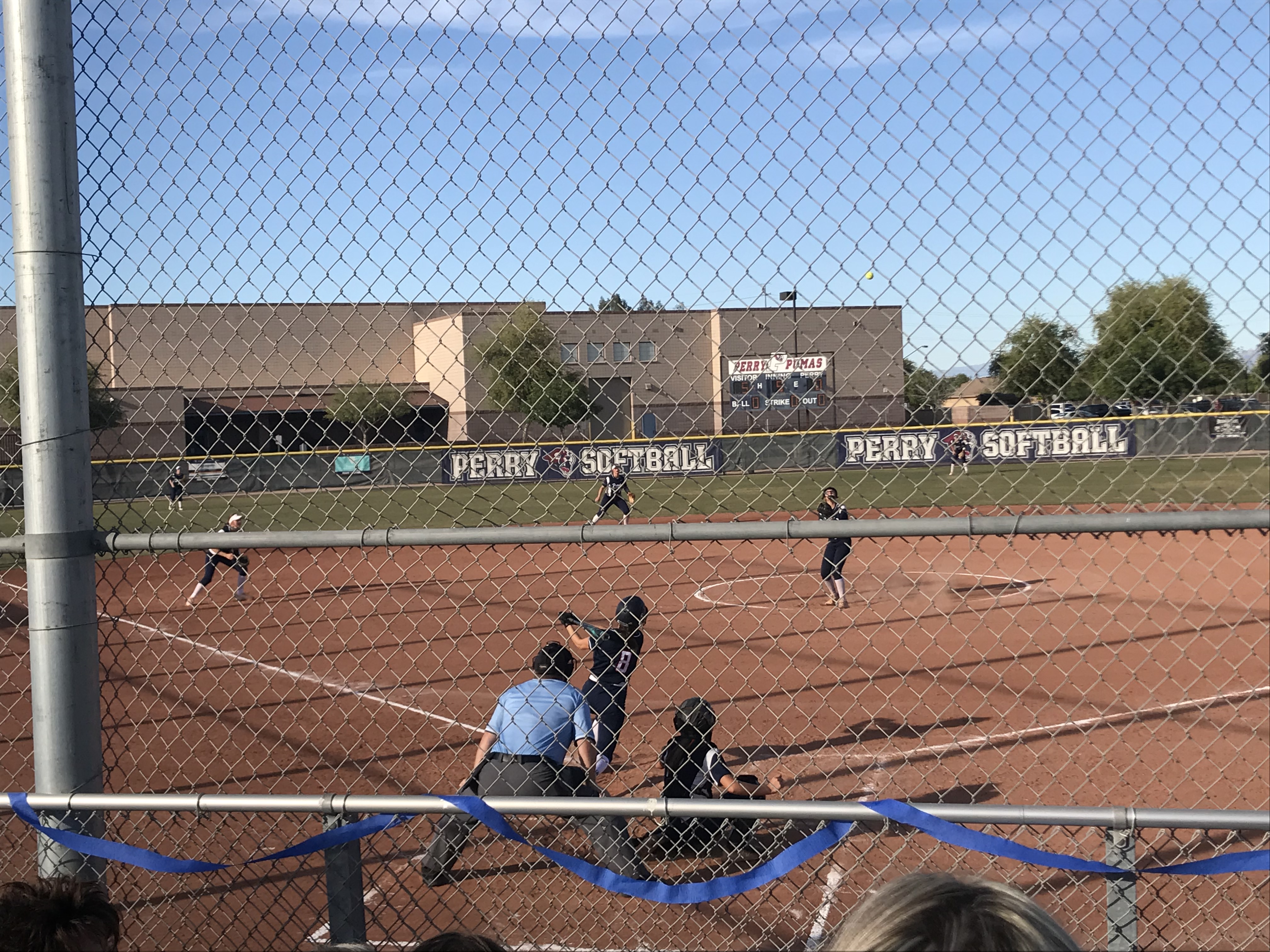 Defending state champion Pinnacle is humming with three straight wins although we know at this point the title game won't be the same pairing as the last three seasons.
Hamilton, the champs two of the past three years, bowed out with a tough loss to Cibola leaving Pinnacle, Red Mountain, Xavier Prep, Cibola, Sandra Day O'Connor and Tucson High as the final half dozen.
Here's a look at how these teams have fared thus far and players are excelling at this stage:
THE UNBEATENS
#1 Pinnacle (24-3): The Pioneers have given the ball to junior Morgan Smith in the circle and she's responded with three wins. Smith allowed two hits each in wins over Tolleson (8-0) and Chaparral (5-1). She allowed a first-inning home run in a 2-1 victory over Tucson and has struck out a combined 39 in those games . She is 14-0 for the year with a 0.84 ERA. Five players have either or three RBI in the playoffs showing balance in the Pioneers hitting attack -- Smith, Taylor Fawcett, Kiersee McLean, Reis Beuerlein and Grace Rudolph.
#7 Sandra Day O'Connor (22-6): The Eagles swing the bat well and can erupt at anytime. They've scored in clumps in their postseaon games tallying a 4-run and 3-run inning in a 7-1 win over Corona del Sol. They crumpled Hamilton next with an 8-run outburst in a 9-6 victory. The offense was more tame in beating Red Mountain. Key hitters thus far are Rylee Holtorf (5-10, HR, 4 RBI), Emma Villaescusa (5-10, 2 RBI) and Riley Valentine (4-10, HR, 3 RBI).
ONE-LOSS
#3 Red Mountain (21-6): The Mountain Lions have enjoyed a rout (12-2 over Desert Vista), a come-from-behind, extra-inning victory (3-2 over Cibola) and fallen short 3-2 in 8 innings to SDO. Pitching has been superb from freshman Taylor Trowbridge. Trowbridge has notched both wins allowing two runs in in the first inning of each game. She pitched well in going the distance in the loss to SDO. Red Mountain's downfall was leaving 12 runners on base against CDO. The top of Red Mountain's order - Michelle Anderson and Brooklyn Ulrich - are setting the table nicely at a combined 11 of 27.
#12 Tucson High (17-8): The Badgers qualified for state with a 4--1 win over Mtn. Ridge in a play-in game. A 4-1 victory over No. 5 Perry and 9-7 triumph over No. 4 Xavier had them unbeaten heading to Tuesday. Carlie Scupin belted her fourth HR of the postseason in the loss to Pinnacle and also pitched three shutout innings in relief in the come-from-behind win over Xavier. Alyssa Carpio is 6 for 14 batting in postseason.
#4 Xavier Prep (17-4): The Gators have a knack for doing what's needed on a given day. Pitching can rule the day as it did in their 2-0 elimination-game win over Chaparral behind Riley Flynn's one-hitter. Xavier tallied seven runs in its other two state games (a win and a loss). Top hitters thus far in the tourney are Cameron Martin, Bridget Donahey and Mehgan Schouten.
#6 Cibola (22-6): The Raiders fortunes rest on pitcher Kelly Katalbas, who has turned in three nice games, including that extra-inning loss to Red Mountain. Leadoff hitter Christina Robles (5-12) and Angela Oros (5-11) are the hottest hitters thus far. Madison Mathews slammed a tie-breaking homer to help edge and eliminate Hamilton, 3-1. Katalbas has also delivered a home run in the loss to Red Mountain.
---