6A baseball: #2 Hamilton, #8 Red Mountain in driver's seat
May 8, 2019 by Les Willsey, AZPreps365
---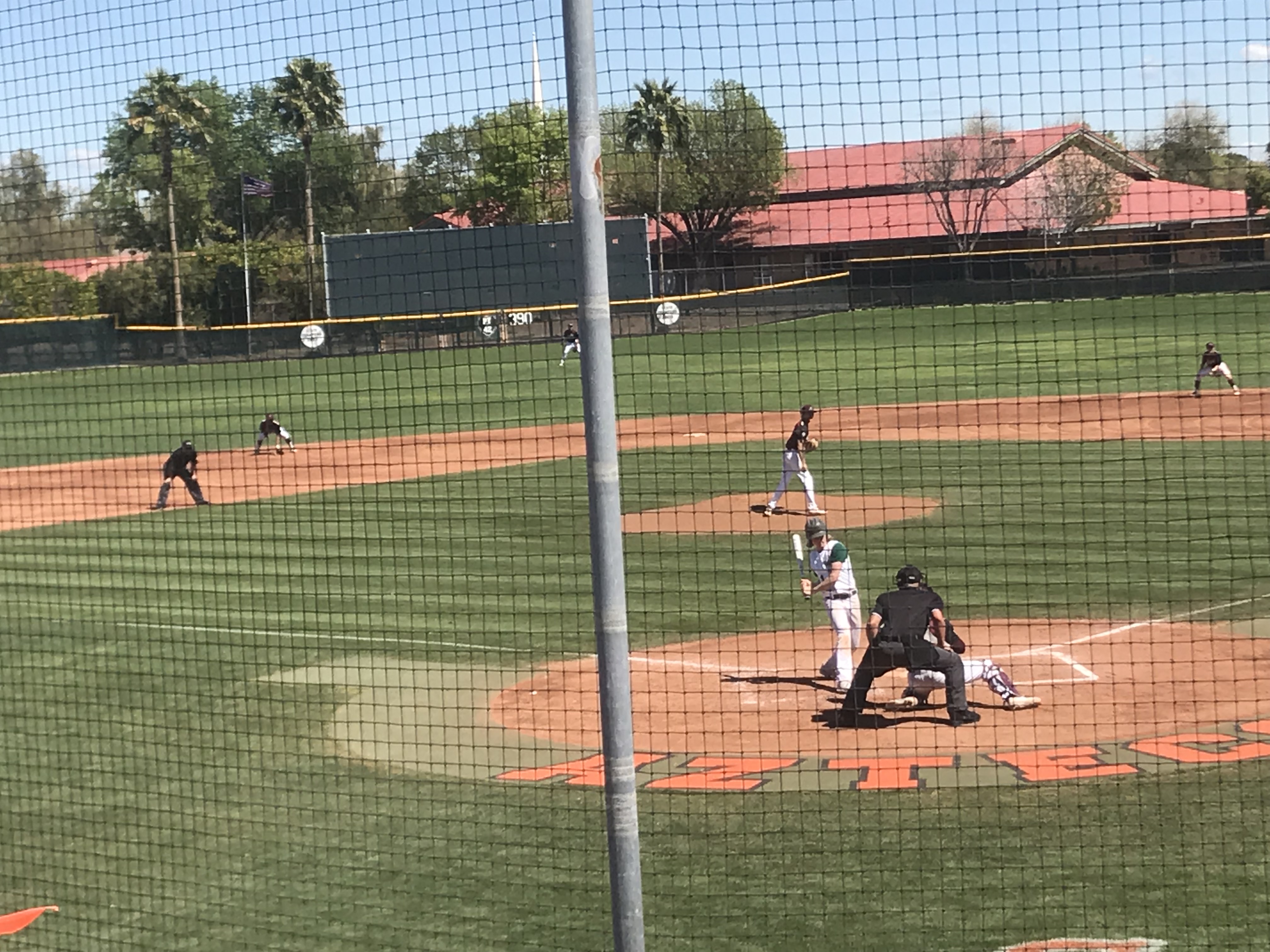 It's not shocking that perennial big-school title contender and No. 2 seed Hamilton is one of two unbeaten teams in the battle for 6A surpremacy. It is somewhat jarring that No. 8 Red Mountain is the other.
The other half of the final four for the 2019 6A crown are No. 14 Mountain Ridge and No. 4 Corona del Sol. Mountain Ridge is the surprise of the tournament simply due to its seed,. History shows the Mountain Lions shouldn't have been overlooked - they've competed in the semis or better four of the last five years. Corona has featured a number of high seeds in recent years (top 9 each of the last five years) and is in the semis for the second time in three years.
A look at how these teams have positioned themselves as semifinalists:
THE UNBEATENS
#2 Hamliton (24-6): The Huskies are 3-0 in the tournament. They began with a methodical 8-2 win over Queen Creek. The next two triumphs were anything but methodical -- they were hair-raising. Hamilton managed to nip Liberty, 1-0, scratching out one hit in the game. That hit didn't even figure in the game-winning run which scored via a walk, two stolen bases and a sacrifice fly. Win No. 3 wasn't easy, a 3-2 victory over Mountain Ridge. Other than its win over Queen Creek, its bats have been sleepy - five hits total in the last two games. Senior left-hander Shane Murphy has won two games and Premier Region Player of the Year Dustin Bermudez won the other. Combined they've pitched 22 innings, allowed four runs, eight hits and fanned 22. The Huskies leading hitters in the playoffs are Tyler Wilson (3 for 8) and Michael Brueser (3 for 9).
#8 Red Mountain (21-8): The Mountain Lions, based on the quality of their victories, could be viewed as the favorite. An 11-0 win over #9 Mountain Pointe, a 12-4 win over #1 Mountain View and a 6-0 win over #4 Corona del Sol verify a run of domination. Senior lefty Kai Murphy has two wins and thrown 12 shuout innings in two starts - Mountain Pointe and Corona del Sol. Hitting has been equally impressive collectively - 29 runs, 31 hits and on the defensive side only two errors. Top hitters are Murphy 4 of 9 and 6 RBI, Tanner Rice 6-8, 4 RBI, Connor Watson 6 for 3 RBI and Ryan Campos 4 for 7, 2 RBI.
#4 Corona del Sol (22-9): Pitching more than anything has kept the Aztecs afloat. They are 3-1 with a win each from Nick Schobinger, Bryan Webb and Jack Schobinger. The trio has thrown all but two of 28 playoff innings. None of them has allowed more than one earned run. Jack Schobinger has pitched 11 innings, Nick Schobinger 10 and Webb 5. Run production is OK given how good the pitching has been. Leaders in the postseason are Matteo Baker (5 for 10, 5 RBI), Hunter Haas (6 for 11, 2 RBI) and Brian Kalmer 3 for 10, 2 RBI.
#14 Mountain Ridge: (17-14): The Mountain Lions have done what it takes thus far to reach the semis. A 6-0 play-in game win over Brophy. Next up a rally from six runs down in the final two innings to knock off defending champ Sandra Day O'Connor, 8-7, in the first round. A 3-1 win over Basha followed by a tough 3-2 loss to Hamilton. And to survive to another game a third well-pitched contest (6-2 win over Liberty) has given Mountain Ridge another shot at Hamilton. Mountain Ridge's three wins all belong to senior righty Zach Martinez. Martinez has pitched 17 2 3 innings and allowed only two earned runs. The relievers Cayden Collins and Brock Peery have been solid whenever called upon. The offense has stepped it up a bit with the top hitters in state tournament games Ryan Ellis (5 for 10, 2 RBI), Keegan Stancato (5 for 11) and Garrett Olson (4 for 11, 5 RBi).AJ Singer has 5 RBI, four in one game.
---