Cactus, Centennial a win away from completing softball goals
May 11, 2019 by Jose Garcia, AZPreps365
---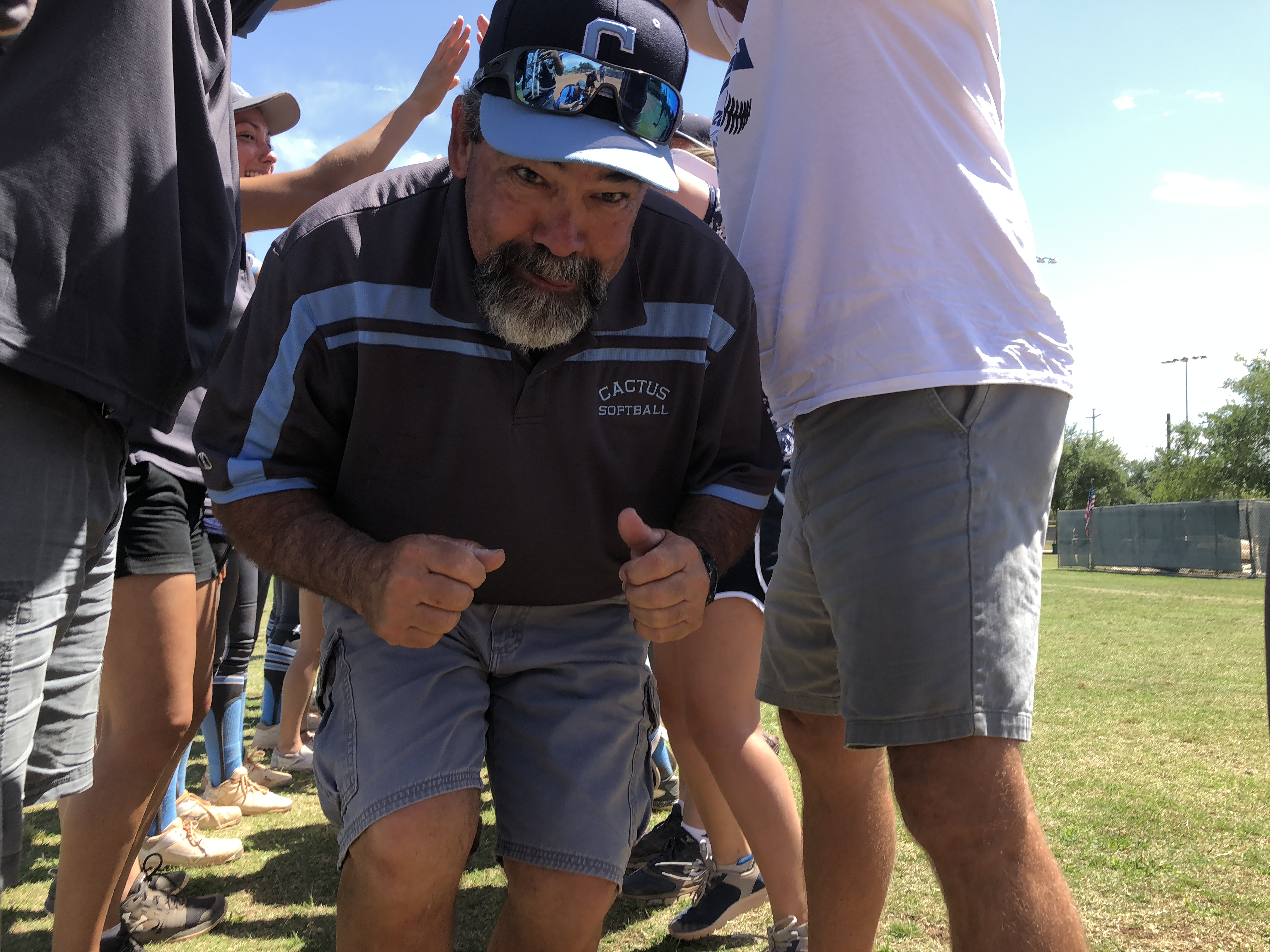 Win one more game and Cactus will finally complete its mission.
Same goes for Centennial.
When this season started, reaching their respective softball state championship games was on their wish lists. They achieved that Saturday, albeit the hard way, when they each played two games.
Cactus defeated Canyon del Oro 9-3 and 7-2 at Rose Mofford. On an adjacent field, Centennial made it harder on itself.
Unlike 4A Cactus, Centennial just had to win once to advance to the 5A final on Tuesday. But it lost its first game 2-0 to a program that made an impressive postseason run this season after moving up two conferences, Empire.
But just like Cactus did in its second game, Centennial quickly eliminated its opponent and drama. Centennial and Cactus jumped out to 9-0 and 7-0 leads, respectively, in their second games.
It took Dren Meginnis just one swing to give her team all the momentum it needed in the deciding semifinal game. Empire walked the batter in front of Meginnis to load the bases in the third inning.
Meginnis made Empire pay by hitting her 20th homer, giving her team a 4-0 lead.
"I was mad (they walked the batter), but little did they know," Meginnis said.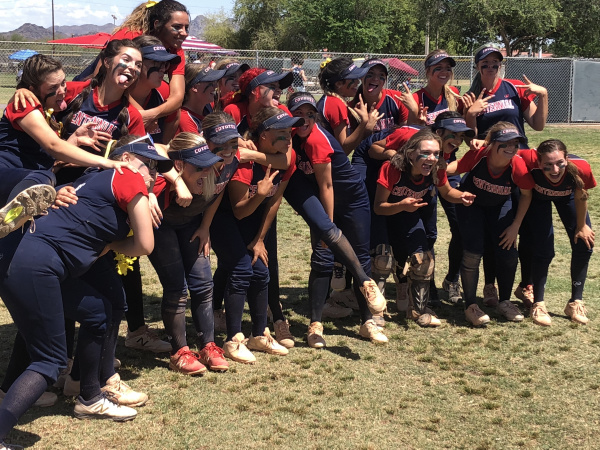 (Centennial)
Centennial lost 2-1 in the state semifinals last year to the eventual state champ, Cienega.
That loss fueled this year's state run for a program with the help of a strong senior class. In Monday's 5A final at Arizona State, 21-6 Centennial will square off against last year's state runner-up, Ironwood Ridge.
In the 4A final, Cactus will play the team it lost to in last year's championship game, Salpointe. Canyon del Oro defeated Cactus on May 7, but failed to quiet Cactus' bats the second and third time they met in five days.
Alynah Torres was itching to see some pitches, and CDO obliged. Torres, one of the best sluggers to suit up for an Arizona high school, was intentionally walked eight times in the past three games.
But in the deciding state semifinal game, she hit her state-leading 21st home run and went 3 for 3 with. Torres is a career .600 hitter.
Sophomore Hannah Difabio followed Torres' homer in the third inning with a home run of her own.
On Saturday, Cactus' Bub Feringa pitched 14 innings and went 3 for 4 in the second game. In 1987, Feringa's mom, Beth, played on Cactus' first state softball championship team.
"I think we flipped our (No.) 2 and (No.) 3 hitters, and took our sixth hitter (Difabio.) and put her at (No. 9)," Cactus coach Bartt Underwood said. "Is that the reason (we won)? I would say Bub is a big reason. She threw awesome, and our defense today was phenomenal."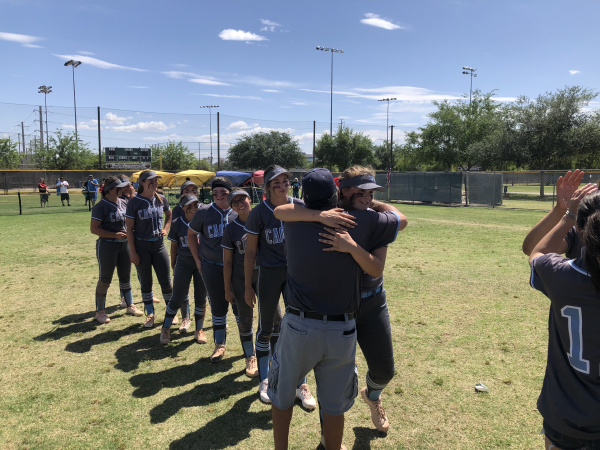 (Cactus coach Bartt Underwood hugged his players after Saturday's semifinals at Rose Mofford.)
---