3A baseball: Sabino pitching magnificent in 3-0 title win over Sahuarita
May 13, 2019 by Les Willsey, AZPreps365
---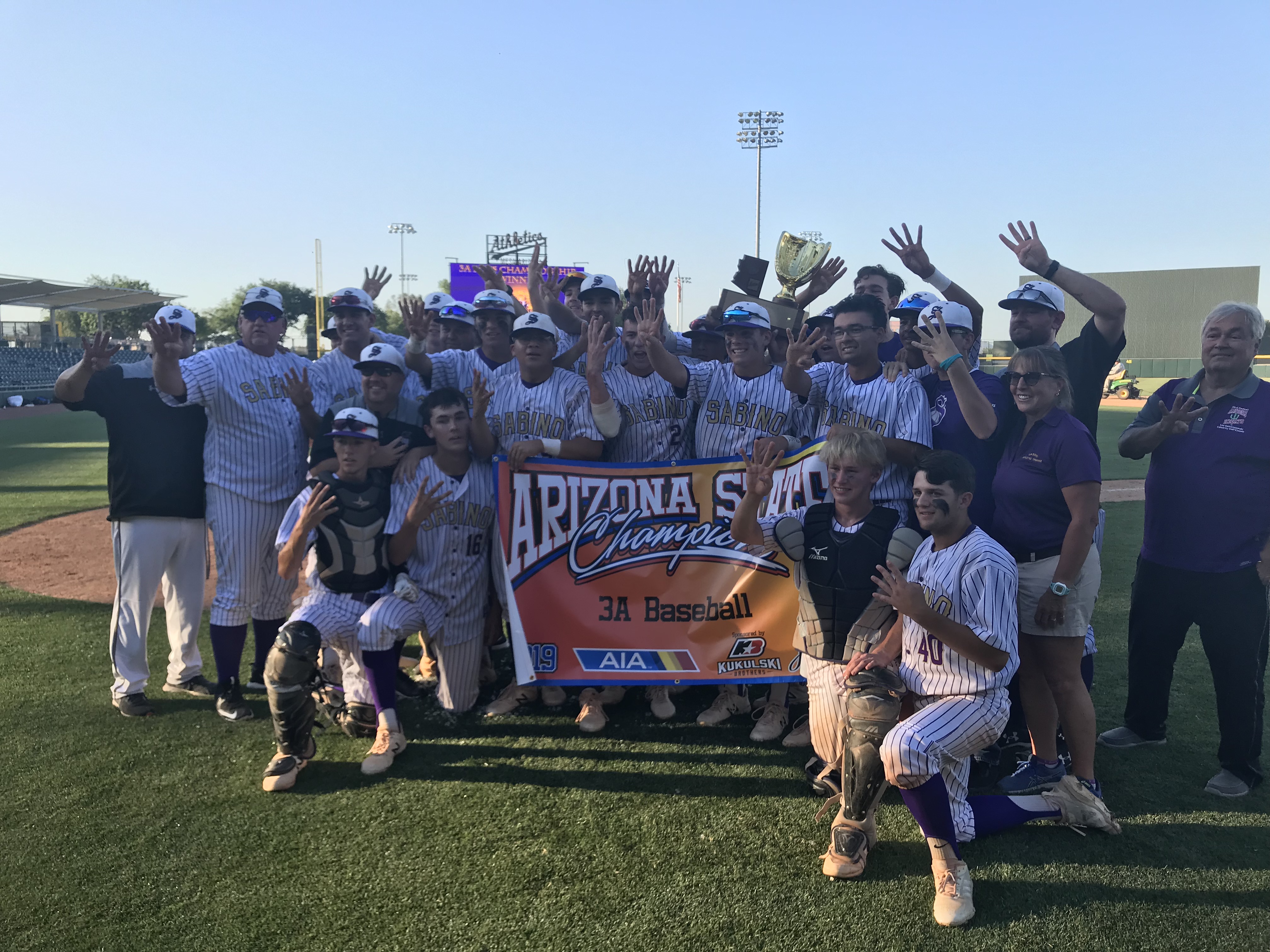 Sabino baseball got a reprieve in September allowing it to compete for the 2019 state title this spring. The Sabercats took full advantage.
Completing its four games in the state the state tournament, No. 6 Sabino notched a fourth shutout behind Mike Snyder's three-hitter in knocking off No. 4 Sahuarita, 3-0, to claim the 3A title at HoHoKam Stadium.
Sabino (24-6) picked up the school's second state title in the sport in its history. The other was won in 1997. Sahuarita, which beat Sabino in two close games during the season, finished 24-6.
Last year Sabino won the 3A title on the field over Sahuarita, but the crown was taken away later by recruiting violations that surfaced.
In the fall instead of being prohibited from competing for the title this year, the Arizona Interscholatic Association reduced the probation to a warning. The result a happy team and fans who watched the team persevere with new coach Shane Folsom at the helm.
"I'm very proud of this team," Folsom, who left Catalina to take over the reins, said. "They never stopped believing they were state champions."
Snyder, a senior, was outstanding as was his opponent on the hill, Jose Dicochea. Snyder allowed three hits, walked two and fanned seven. He pitched earlier in the tournament - the quarterfinals - and blanked Fountain Hills, 10-0, with a five-inning, one-hitter.
Folsom opted for Snyder as his starter with the luxury of having other arms available.
"They had never seen him before, last year or this year," Folsom said. "He's done a great job. He showed it today."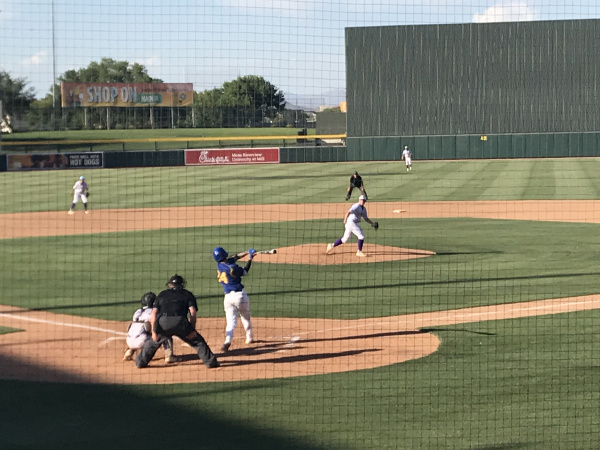 Sabino pitcher Mike Snyder gets on of his seven strikeouts in pitching the Sabercats past Sahuarita. (AzPreps365 photo).
Sabino got the only run of the game through six innings in the fifth. A walk to ninth-place hitter Riley Squire and a wild pitch put Squire in scoring position. Before the wild pitch, Dicochea thought he had picked Squire off first.
A fly out moved Squire to third and he came home to score on a swinging bunt down the third-baseline that Adam Villasenor legged out.
Sabino added two insurance runs in the seventh. A leadoff walk, sacrifice, intentionlal walk and an infield error set up the runs. A wild pitch scored one and the other crossed home on an infield hit by Gavi Coldiron.
Dicochea, a University of Arizona commit, allowed five hits, walked three and fanned 10 in six innings of work.
---