Scottsdale Christian walks off with 2A championship
May 14, 2019 by Jose Garcia, AZPreps365
---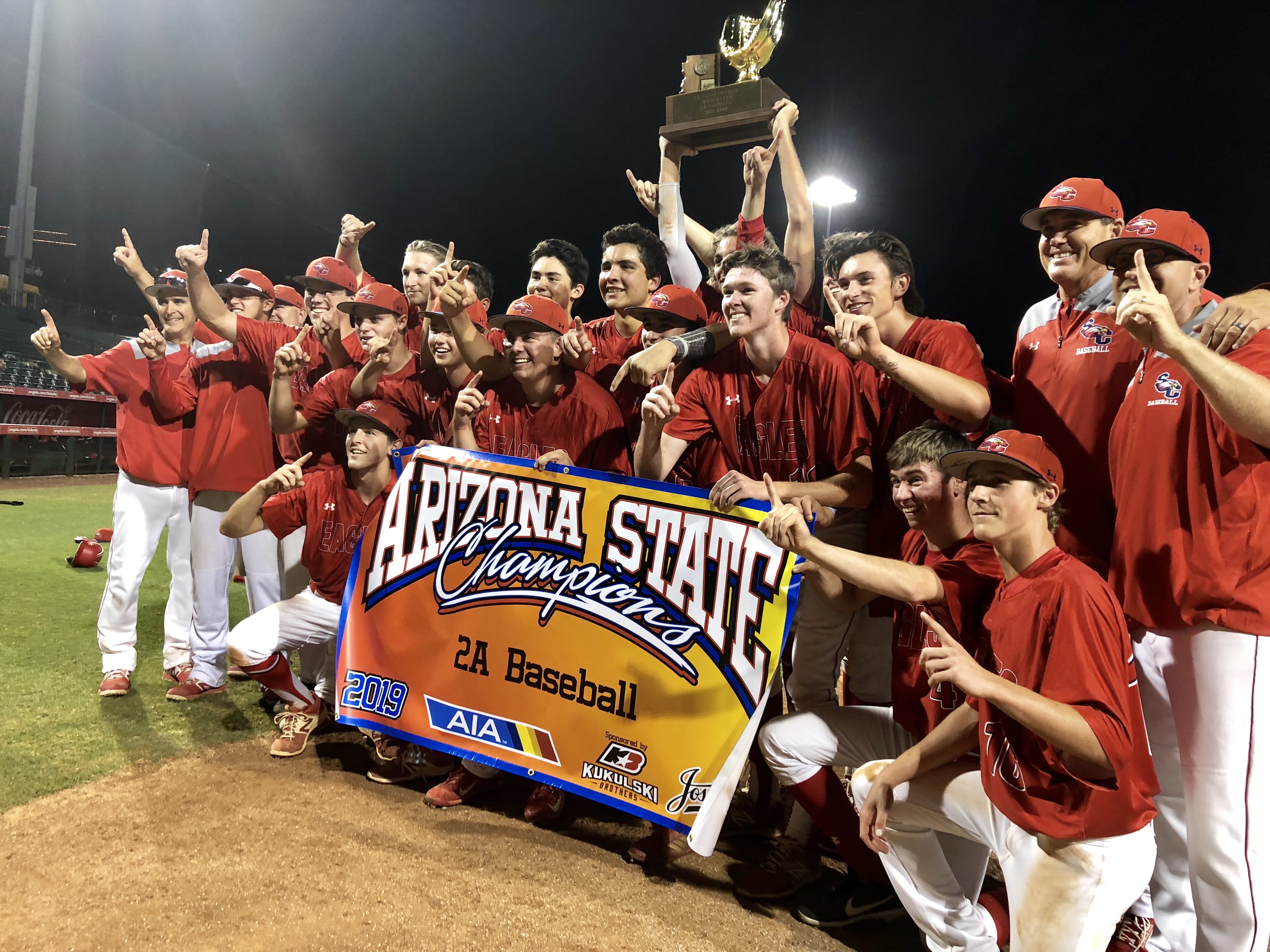 Morenci came to play.
Its starting pitcher, sophomore Maddux Martinez, came to deal.
But Scottsdale Christian had the last at bat.
Ryan Witte hit a sharp single up the middle to bring home the winning run in the bottom of the seventh inning at Tempe Diablo. The hit gave Witte's team a 3-2 walk off victory Monday and the 2A Conference baseball crown against the upset-minded Morenci Wildcats.
Morenci gave Scottsdale Christian a game, the 1st team to do so in the 2A state tourney, but Scottsdale Christian walks off with the title 3-2. The great Tim Salmon, SC's coach, won his first AZ baseball title. #azpreps365 pic.twitter.com/UIDJEc4tLo

— Jose E. Garcia (@AZPreps365Jose) May 14, 2019
"I never thought I would be the one to do this," said Witte, the team's No. 8 hitter. "It's a team game, so we were in that position to win because our leadoff guy got on base. All the glory should be for the whole team."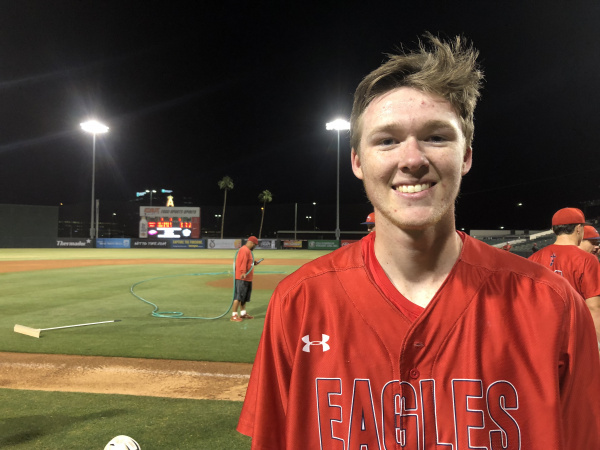 (Witte)
Drew Zittel drew a walk to start the 7th for Scottsdale Christian.
Zittel eventually stole second and was replaced by pinch runner Tanner Gibson.
Two batters later, Witte ended his high school career as a hero. He also helped his school win a basketball title in the winter season.
"To have a senior running the bases (Gibson) and to have another senior (Witte) at the plate, that's just the way you want to draw it up right there," Scottsdale Christian coach Tim Salmon said. "Big seniors coming through with the win."
This was Salmon's first high school state championship in Arizona.
The fifth-year coach started to make a name for himself at Greenway High before his 14-year Major League career with the Los Angeles Angels.
"It's awesome," he said. "It's special. You put in a lot of time as a coach, and as a player you do too. But as coaches we have put in so many hours. Every week we talk about if there are any stones left to be unturned. We were always searching for something to teach them."
No. 1 seed Scottsdale Christian didn't allow a run in its first three playoff games, but 10th seed Morenci is no small potato.
It smashed a couple of quality teams on its way to the final, and in the first inning it put Scottsdale Christian on notice when it loaded the bases.
A run came home when Scottsdale Christian walked a batter. But 26-1-1 Scottsdale Christian responded in the first inning with a run of its own after a two-out RBI single by cleanup hitter Jacob Peterson.
Morenci loaded the bases again in the third inning and manufactured a run after an RBI sac fly by Lance Morey. Morenci was up 2-1 despite nine strikeouts by Scottsdale Christian starter Ben Meyerson through four innings.
But Scottsdale Christian's bats once again answered the bell.
Witte came through with an RBI single single by the diving second baseman in the fifth inning with two runners on and two outs. Morenci centerfielder Brandon Blair threw out a runner at home attempting to score from second on Witte's hit.
"I'm proud of them," said Morenci coach Joseph Morse of his team, whose squad finished 18-12 this season. "These guys gave it their all. As you can see with their emotions, they wanted it. It hurts that you were so close."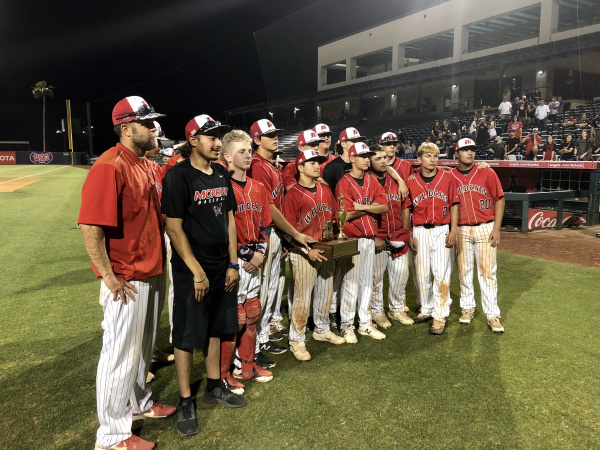 (Morenci)
---