Down 6-2, Camp Verde rallies in 7th to win 2A title
May 14, 2019 by Jose Garcia, AZPreps365
---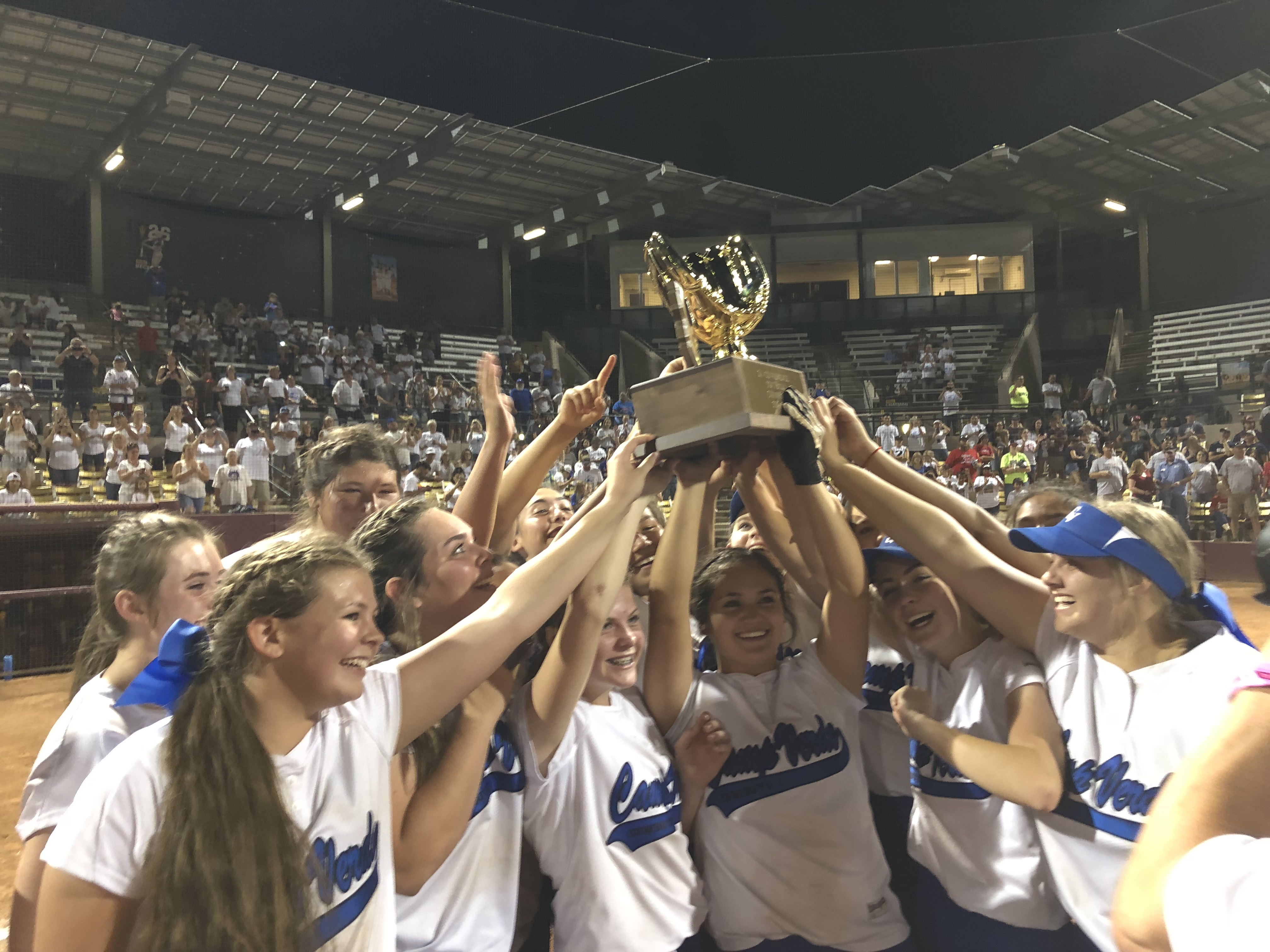 Camp Verde wasn't about to go home without another championship.
It lost last year's championship game to the same opponent it met Tuesday at Arizona State's Farrington Stadium, No. 1 seed Benson High. It lost in the state semifinals two years ago.
And Camp Verde came home with another state runner-up trophy three years ago. Trailing 6-2 and down to its last three outs, Camp Verde, the third seed, appeared destined for another frustrating postseason ending.
Then the seventh inning started.
Camp Verde unloaded its boat-load of final four disappointment during an eight-run rally, allowing it to win 10-7 and finally lift the 2A championship trophy. During that joyful 7th inning, it sent 13 batters to the plate and recorded five hits while Benson committed three errors.
"We told them (before the seventh inning) that the game is about adjustments," Camp Verde coach Henry Smith said. "Benson made the adjustments. Benson listened to its coach.
"I told them in the last inning, 'It's up to you. If you want to win it, then make the adjustments.'"
Smith's team defeated a Benson squad that was seeking its third consecutive championship and sixth title trophy since 2006.
Camp Verde also knocked out one of 2A's more dominant pitchers, Katie Sherman, a 100-game career winner. Junior Hailey Moore put Camp Verde up for good during an eight pitch at bat against Sherman.
Moore's hit to left cleared the bases and put her team up 8-6. Camp Verde's No. 9 hitter, Bennet Holme, started the 7th inning with a single, and the momentum just kept building from there.
In that half inning, Camp Verde proved why it was the state's co-leader in batting average (.493 before game).
After the game, Camp Verde's starting pitcher, Jacy Finley, had tears of joy streaming down her face.
Congrats to Camp Verde for winning the 2A title. The team rallied from a 6-2 deficit in the 7th inning to defeat 2-time defending champ Benson 10-7. pic.twitter.com/WfFbUHCfJo

— Jose E. Garcia (@AZPreps365Jose) May 15, 2019
"It was really exciting," said Finley about how her team's bats came alive in the 7th.
Finley was tossing a no-hitter through 5 2/3 innings but the game was knotted at 2-2.
But despite her team's five errors and trailing 6-2 in the sixth inning, Finley (12-1) and her team never stopped battling.
A radio in Camp Verde's (24-7) dugout was blaring music before every player's at bat, adding to the jovial atmosphere for the team late in the game.
They likely continued dancing the night away.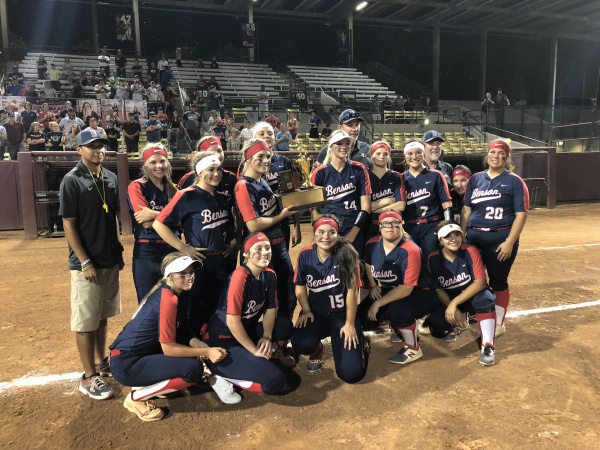 (Benson)
---