6A AZBCA game: South crooked numbers defeat North
May 26, 2019 by Les Willsey, AZPreps365
---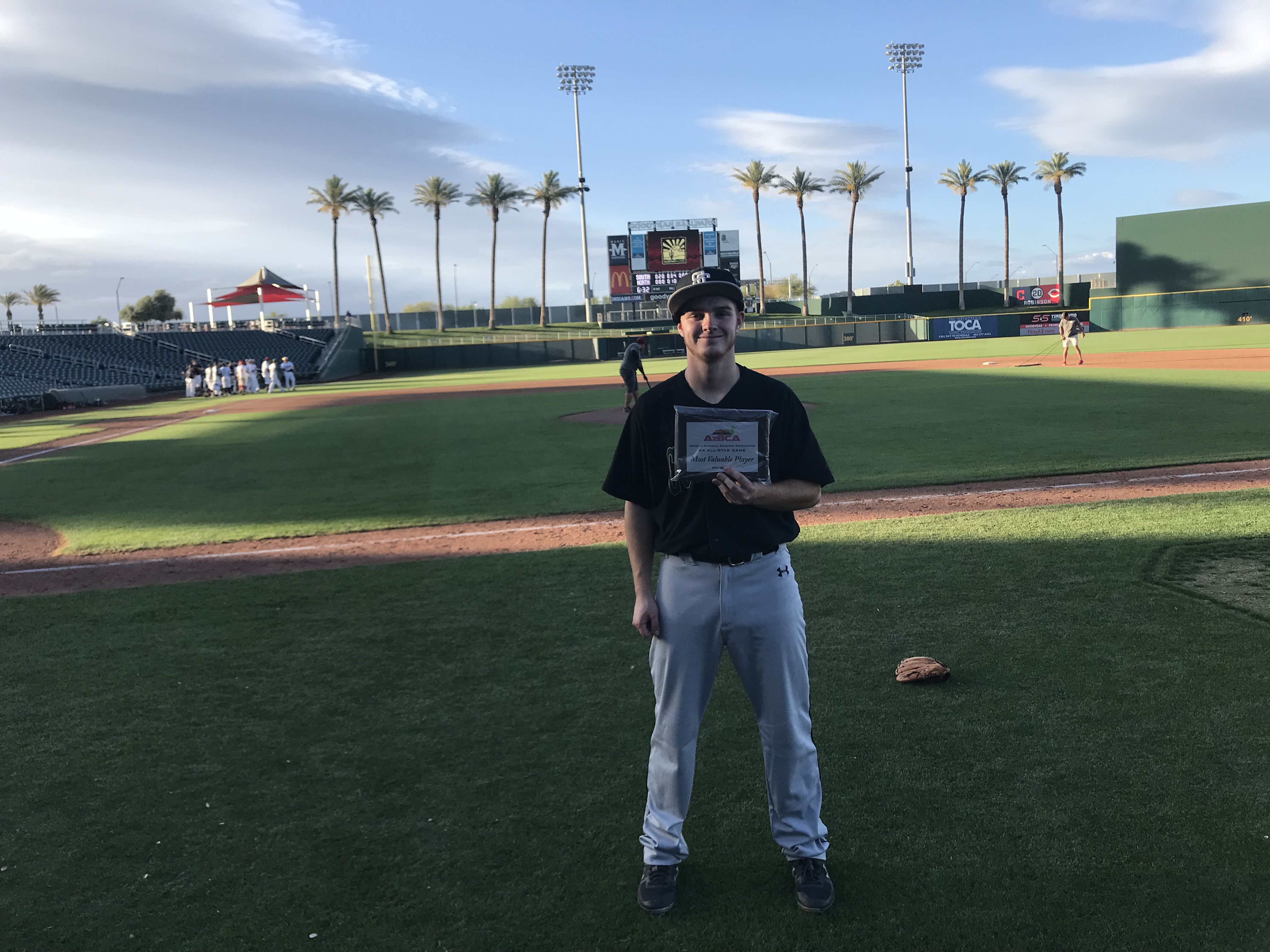 The 6A South struck out 14 times Sunday afternoon in its bid to topple the North in the Arizona Baseball Coaches Association all-star game. The North fanned five times.
By those numbers one would think the South was bested. Not so.
In other at-bats the South evened things up a bit cranking out 14 hits in pounding its way to a 9-4 victory over the North at Goodyear Ballpark.
Skyline's AJ Herrera, not nearly the size of the many big boppers on the South, led the way going 3 for 5. Herrera, son of South co-coach Pat Herrera, delivered hits in each of his first three at-bats. He doubled, scored a run and drove in a run on an otherwise balanced offense.
The South had seven players drive in a run or two -- the others were Desert Vista's Jack Malone, Corona del Sol's Brian Kalmer, Mountain View's Cam Jowaiszas (two), Mountain Pointe's Nick Wallerstedt, Desert Vista's Kaeden Moore and Tolleson's Ramon Ramirez. Wallerstedt clouted the game's only home run -- a 400-foot shot that opened the game's scoring in the second inning.
The South scored two runs in the second, three in the fifth and pulled away from a 5-1 lead with four more n the sixth. Two other South players produced multiple-hit games -- Moore and Ramirez.
Mountain View pitcher Dallas Wise started for the South and picked up the win with two scoreless, hitless innings.
North High's Michael Benites led the North with two of its eght hits .
---