Girls hoops: Seton Catholic upends Millennium at Lady X
June 7, 2019 by Les Willsey, AZPreps365
---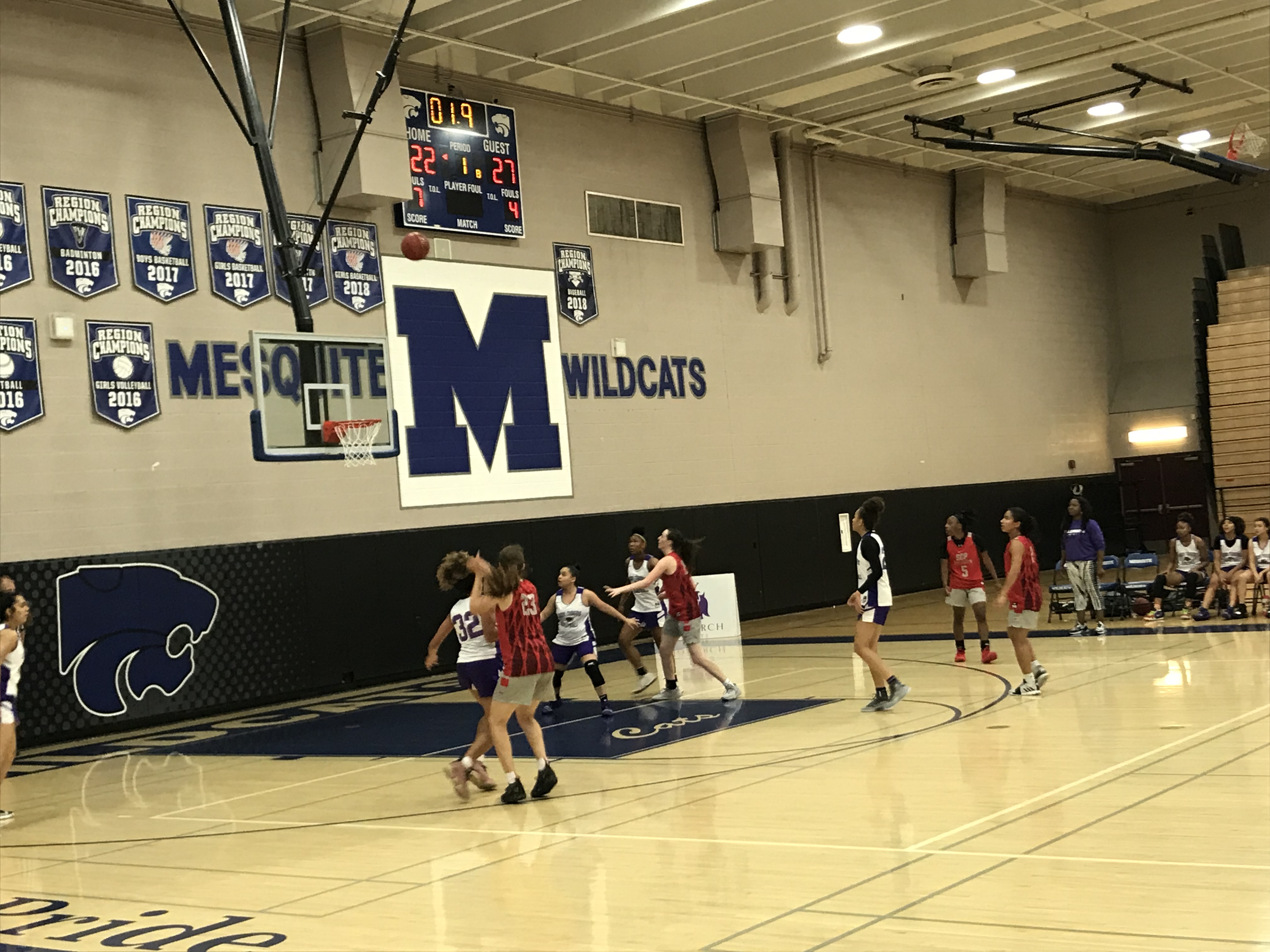 Seton Catholic wasn't upset with its No. 7 seed at the annual eight-team Lady X girls basketball tournament.
"Not at all," Seton coach Karen Self said. "We were just happy to be invited."
Seton, last year's 4A state runner-up, took advantage of the opportunity to top No. 2 seed and 5A state champ Millennium, 49-38, in Friday night's bracket play at Mesquite High.
Seton got balanced scoring with seven players contributing between 10 and three points - 10 points each for Bella DiGiovanni and Sasha Daniel, nine apiece for Amanda Barcello and Lexi McNabb, five for Annemarie Trojanovich and three each for Jamie Gillian and Amelie Cartagena. Self started three juniors and two sophomores. No seniors were among the 10 players competing for Seton
"We graduated five veteran kids," Self said. "We have some experience, but we are young. We haven't done much practicing with the kids playing their club season. We've mostly just been lifting. Everybody played very well. Our defense and rebounding was very good."
Seton, which won a matchup game earlier in the evening, 47-34 over Horizon, takes on No. 3 seed Perry in Saturday's semifinals at 11 a.m. at Mesquite. Perry advanced outlasting No. 6 Pinnacle, 45-41. Perry won its matchup game going away, taking down Desert Mountain, 65-36.
PERRY 45, PINNACLE 41: The Pumas nearly coughed up a double-digit halftime lead, but hung on to defeat the Pioneers in bracket play. For the most part offense in the contest was a shootout between Perry junior guard Madison Conner and Pinnacle junior guard Ally Steadman. Conner tallied 20 points while Steadman connected for a game-high 26. Conner got double-digit scoring help from Tatyanna Clayburne (11 points). Perry led 32-21 at halftime, but cold shooting allowed Pinnacle to pull withing a possession in the final minute.
Millennium's Marisa Davis (sandwiched) goes inside and scores despite triple-teaming in the Tigers' matchup victory over Pinnacle at the Lady X tournament at Mesquite HS. (Azpreps365 photo)
In the other bracket plays games, No. 1 seed Valley Vista, last season's 6A runner-up, topped No. 8 Desert Mountain, 65-36. Valley Vista won its matchup game decisively over Pinnacle, 48-26. Valley Vista takes on defending 6A champ and No. 4 seed Hamilton in the other semifinal on Saturday at 11 a.m. Hamilton wore down No. 5 Horizon, 58-31. Hamilton lost in the best game of the day in an overtime tilt with Millennium in its matchup game. Millennium prevailed 53-51 on a buzzer-beating layup.
Consolation bracket play on Saturday is set for 10 a.m. with Desert Mountain taking on Horizon and Pinnacle battling Millennium. The consolation final pits the winners' of the games at noon. The championship game is set for 1 p.m. matching the Valley Vista-Hamilton winner against the Seton-Perry winner. The losers of those games also meet at 1 for third-place.
Team records after Friday's play: Valley Vista (2-0), Perry (2-0), Seton Catholic (2-0), Hamilton (1-1), Millennium (1-1), Pinnacle (0-2), Horizon (0-2) and Desert Mountain (0-2).
---