Girls hoops: Perry captures Lady X crown
June 8, 2019 by Les Willsey, AZPreps365
---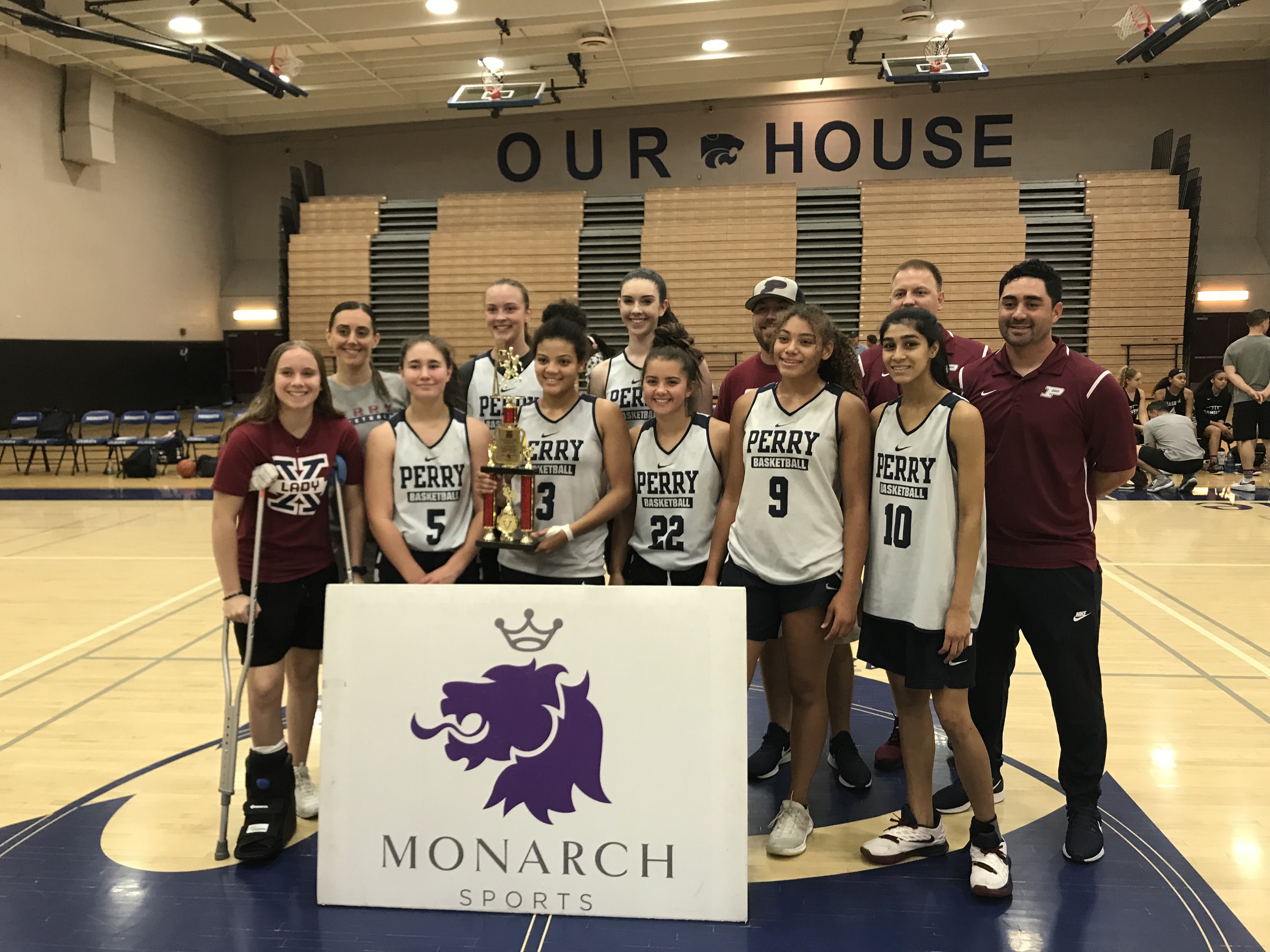 Lots of familiarity when it comes to Perry and Hamilton in any sport, particularly of late in girls basketball.
The teams reached the final of the 2019 Lady X on Saturday afternoon and Perry got the best of this one with a solid effort in posting a 49-43 victory at Mesquite High School.
Perry and Hamilton are 6A Premier Region rivals. Hamilton captured the 6A title last year and Perry reached the quarters.
Perry won the title game more handily than the final score indicates, amassing a double-digit lead for more than half the contest. The Pumas led 47-27 with 5:30 to play, but Hamilton plugged away and made the close a bit scary before running out of time.
Perry posted a 4-0 record in the two-day tournament and was led by all-tournament selections and junior guards Madison Conner and Tatyanna Clayburne. Conner was accorded tourney most valuable player honors.
"Yeah, we both know what the other does," Perry coach Mike Curtis said. "Maddie and Taty, they are engines that make us go. They can elevate everyone else around them and that's when we play the best."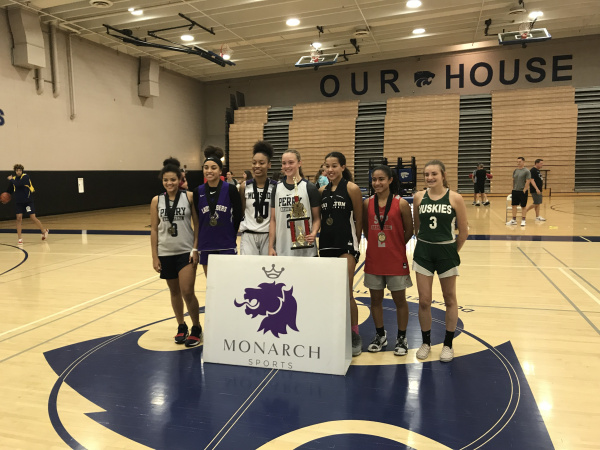 The 2019 Lady X all-tournament team from left: Tatyanna Clayburne, Perry, Amoret Maxwell, Millennium, Marisa Davis, Valley Vista, MVP Madison Conner, Perry, Sam Curry, Hamilton, Sasha Daniel, Seton Catholic and Sedona Anderson, Horizon. (AzPreps365 photo).
Conner tallied 15 points in the title game as did junior Gabrielle Schwartz. Clayburne chipped in with 7.
"They just played better than us," Hamilton coach Trevor Neider said. "Our intensity wasn't good early on and they took advantage. We had too many instances where we'd miss a shot and let it affect us the next time down the floor. We had the good stretch the last couple minutes, but it was way too late."
Hamilton usually spreads the scoring around and that was the case in the title game. Graciela Roybal, Tori Davis and Amyah Reaves scored eight points apiece, Sam Curry had seven and Vanessa Washington added six.
Rounding out the all-tournament team: Hamilton's Curry, Valley Vista's Marisa Davis, Millennium's Amoret Maxwell, Seton's Sasha Daniel and Horizon's Sedona Anderson. Valley Vista finished third with a 44-34 win over Seton and Millennium topped Horizon, 39-21, to take the consolation title. Valley Vista and Millennium finished 3-1 and Hamilton and Seton were 2-2.
---