Boys hoops: Salpointe too much for PrimeTime field
June 15, 2019 by Les Willsey, AZPreps365
---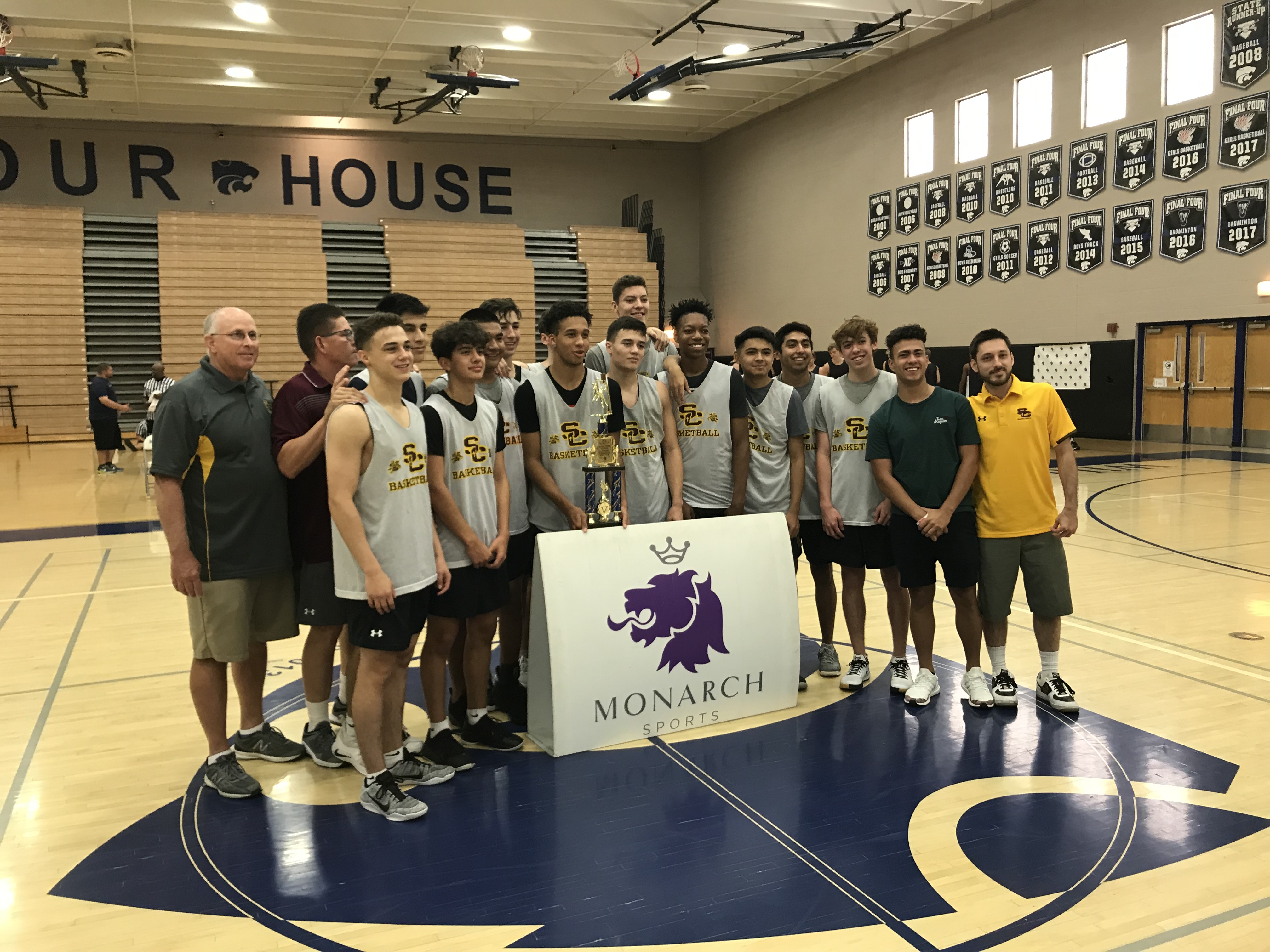 Perry coach Sammy Duane Jr. was hoping Saturday morning his team would get a second chance to face Salpointe in the 9th annual PrimeTime boys basketball tournament. A few hours later he got his wish, but the outcome wasn't any different.
Salpointe looking the part of a team ready for February Frenzy and a state title run overcome a bit of slow start and then rolled to a 73-51 triumph over Perry at Mesquite High School.
The reason for the polished look of Salpointe is a heaping-helping of senior know-how waiting to be unleashed later this fall.
"We have a very experienced group of guys," Salpointe coach Jim Reynolds said. "We start five seniors and they know what we want to do. It comes down to having a wealth of experience."
Coaches had a hard time agreeing on who the standout players for Salpointe were so the three finalists were left with the decision of which two would ocupy spots on the six-man, all-tournament team. The candidates were the most veteran of the Lancers' varsity Evan Nelson, Jordan Gainey and Grant Weitman. Nelson bowed out and the accolades went to fellow seniors-to-be Gainey and Weitman with Gainey taking tourney MVP honors.
Nelson was fantastic in the title game finishing with a game-high 24 points. Gainey added 13 and was a thorn in Perry's side when the Lancers topped the Pumas, 65-46, on Friday. Weitman finished with seven points in the final, but had nice games against Az Compass Prep and Brophy in helping the team to the final.
Braden Miller, who could have been part of the conversation for all-tourney honors, ended up with 13 points in the title game. The Lancers' other starter - Jake Cioe - is also capable of scoring and finished with seven points.
Perry offered a ray of hope early taking a 13-7 leadover the first seven to eight minutes. By halftime Salpointe was back in front comfortably (40-27) catching the Pumas at 17 and never looking back.
"I know at halftime we had zero turnovers and 10 assists," Reynolds said. "That's a big stat to me. Overall I thought our defense throughout the tournament was outstanding. Our bench did well and think we can develop some depth....
"I think it's setting up to be good (season), no question."
Perry got rugged inside play in the title game from junior-to-be Duke Brennan (20 points). All-tourney selection and sophomore-to-be Dylan Anderson added 11 points. Evan Sekoch had 8 points.
Rounding out the all-tournament team: Paradise Valley's Moses Demalek, Brophy's Kayden Davis and AZ Compass Prep's Frankie Collins.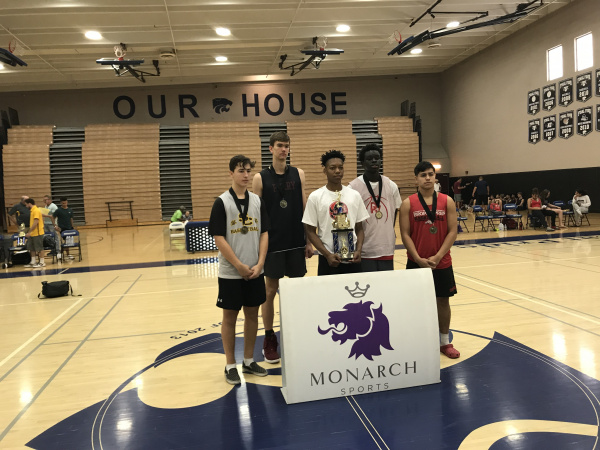 The 2019 PrimeTiime all-tournament team from left (Grant Weitman, Salpointe; Dylan Anderson, Perry; MVP Jordan Gainey, Salpointe; Moses Demalek, Paradise Valley and Kayden Davis, Brophy. Not pictured Frankie Collins, AZ Compass Prep. (Azpreps365 photo).
In the other placement games, Paradise Valley nabbed third with a 42-33 win over Brophy Prep; Az Compass Prep won the consolation final, 75-43 over Chaparral and Apollo took seventh defeating Mesa High.
---