Softball: Macy Simmons, Carlie Scupin, Sophia Carroll & Sydnie Sahhar named USA Today All-Americans
June 19, 2019 by Andy Morales, AZPreps365
---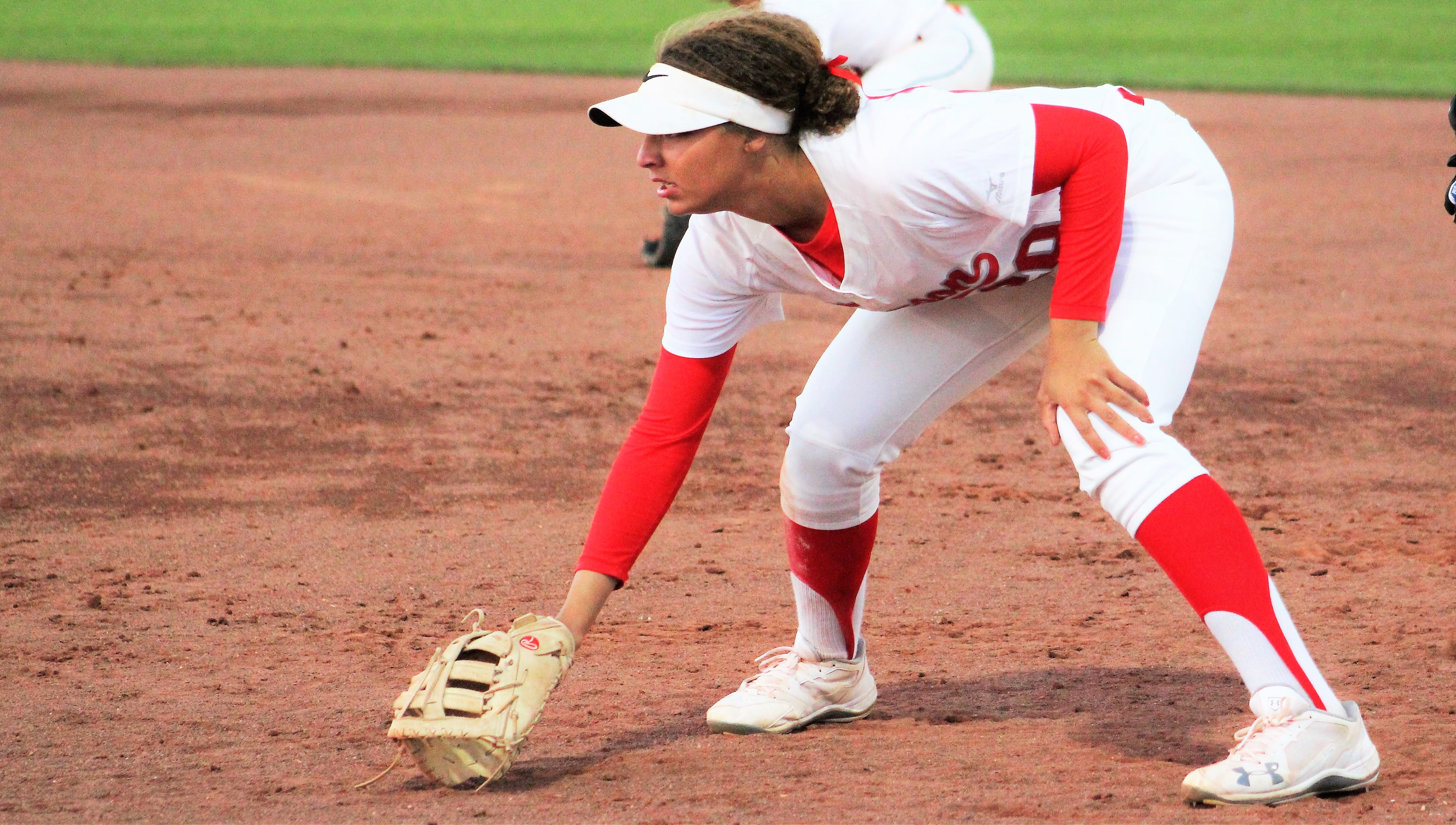 USA Today High School All-Americans
This is what USA Today had to say about the selections from Arizona:
FIRST TEAM
Macy Simmons (Preseason All-American)
School: Hamilton
Position: C
Class: 2019
College: Arizona State
Noteworthy: Simmons slashed .441/.551/.860, and got even better during the playoffs, slashing .500/.700/1.167. She hits 10 home runs, seven doubles and only struck out four times. On defense, Simmons had no stolen bases against and back-picked seven runners at second, including in a playoff game with the bases loaded.
SECOND TEAM
Carlie Scupin
School: Tucson
Position: 1B/P
Class: 2020
College: Arizona
Noteworthy: This season, Scupin slashed .683/.783/1.730 – a remarkable OPS of 2.513 -- with 17 home runs, 11 doubles and 41 RBI. and 41 RBI with 11 doubles. She also spotlighted as a relief pitcher, picking up two saves and striking out 17 in 11.2 innings.
THIRD TEAM
Sophia Carroll (Preseason All-American)
School: Shadow Ridge
Position: MIF
Class: 2020
College: Arizona
Noteworthy: In 14 games played, Carroll had a .647 average in 34 at bats, 19 runs, 22 hits, 18 RBI, two doubles, one triple and six home runs.
Sydnie Sahhar
School: Centennial
Position: LHP
Class: 2019
College: GCU
Noteworthy: Sahhar had four no-hitters on the season with only 13 earned runs allowed against 344 batters. She ended the season with a 0.94 ERA over 100 innings on the mound and struck out 140 batters. On offense Sydnie had a batting average of .384.
---