Golf: Maya Benita & Raina Ports play to 1-under-par tie
August 19, 2019 by Andy Morales, AZPreps365
---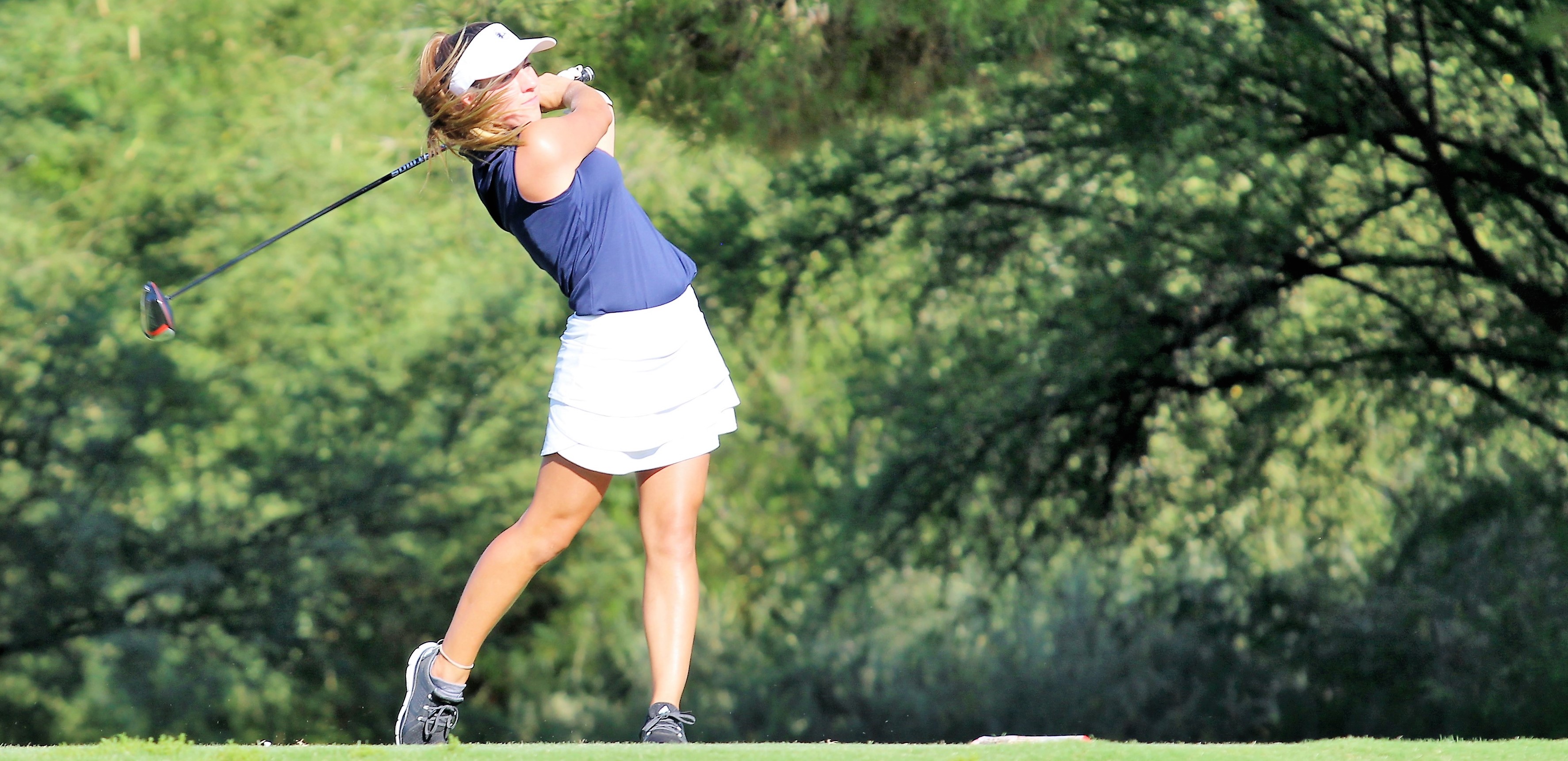 The 2019-2020 high school season got off to a fast start thanks to a major golf match between two of the top girl's teams in the state. Ironwood Ridge outscored Catalina Foothills at the Omni Tucson National Monday in a contest that featured several of the top returning golfers in the state.
The Nighthawks came in with an 11-over-par 155 and the Falcons finished with a 27-over 171 on the front nine of Catalina Course but there was a tie at the top of the individual scorecards with Catalina Foothills senior Maya Benita and Ironwood Ridge sophomore Raina Ports playing to a 1-under 35.
As a team, Ironwood Ridge took second place at the Division II State Championships last year and Catalina Foothills took fifth. Benita finished one stroke behind Salpointe standout Mackenzie McRee to take second place as an individual and Ports finished three strokes back to take fourth place. Her twin sister, Hannah Ports took 14th.
Ironwood Ridge will host most of the top teams and golfers this Friday and Saturday at the Omni. The Nighthawk Invitational will get underway with a shotgun start at 12:30 p.m. on Friday. The Omni Tucson National is the host site for the AIA state championships for every division of play.
Teams scheduled to take part in the Nighthawk Invitational: Ironwood Ridge, Catalina Foothills, Notre Dame Prep, Salpointe Catholic, Hamilton, Cienega, Desert Vista, Xavier Prep, Perry, Millennium, Corona del Sol and Cactus Shadows.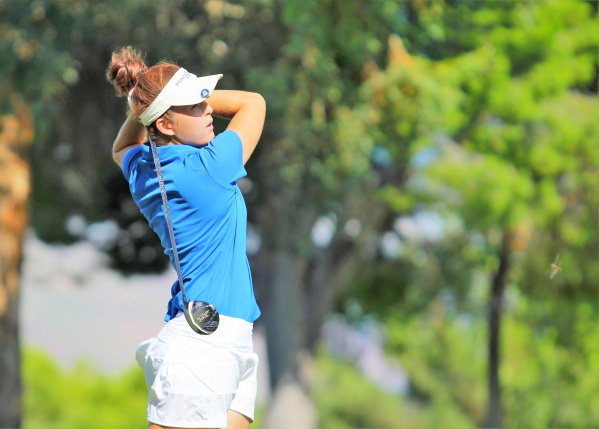 (Maya Benita/Andy Morales/AZPreps365.com)
TEAM SCORES
Ironwood Ridge +11
Catalina Foothills +27
INDIVIDUAL SCORES
1 Raina Ports, IR 35 -1
1 Maya Benita, CF 35 -1
3 Libby Axen, CF 38 +2
4 Zoe Newell, IR 39 +3
5 Hannah Ports, IR 40 +4
6 Makenna Brown, IR41 +5
7 Kaylee Jewkes, IR 47 +11
8 Maddie Conway, CF 48 +12
9 Caroline Axe, CF 50 +14
10 Rylie Crane, CF 51 +15
---