Badminton: Perry wins Flying Feathers title
August 31, 2019 by Les Willsey, AZPreps365
---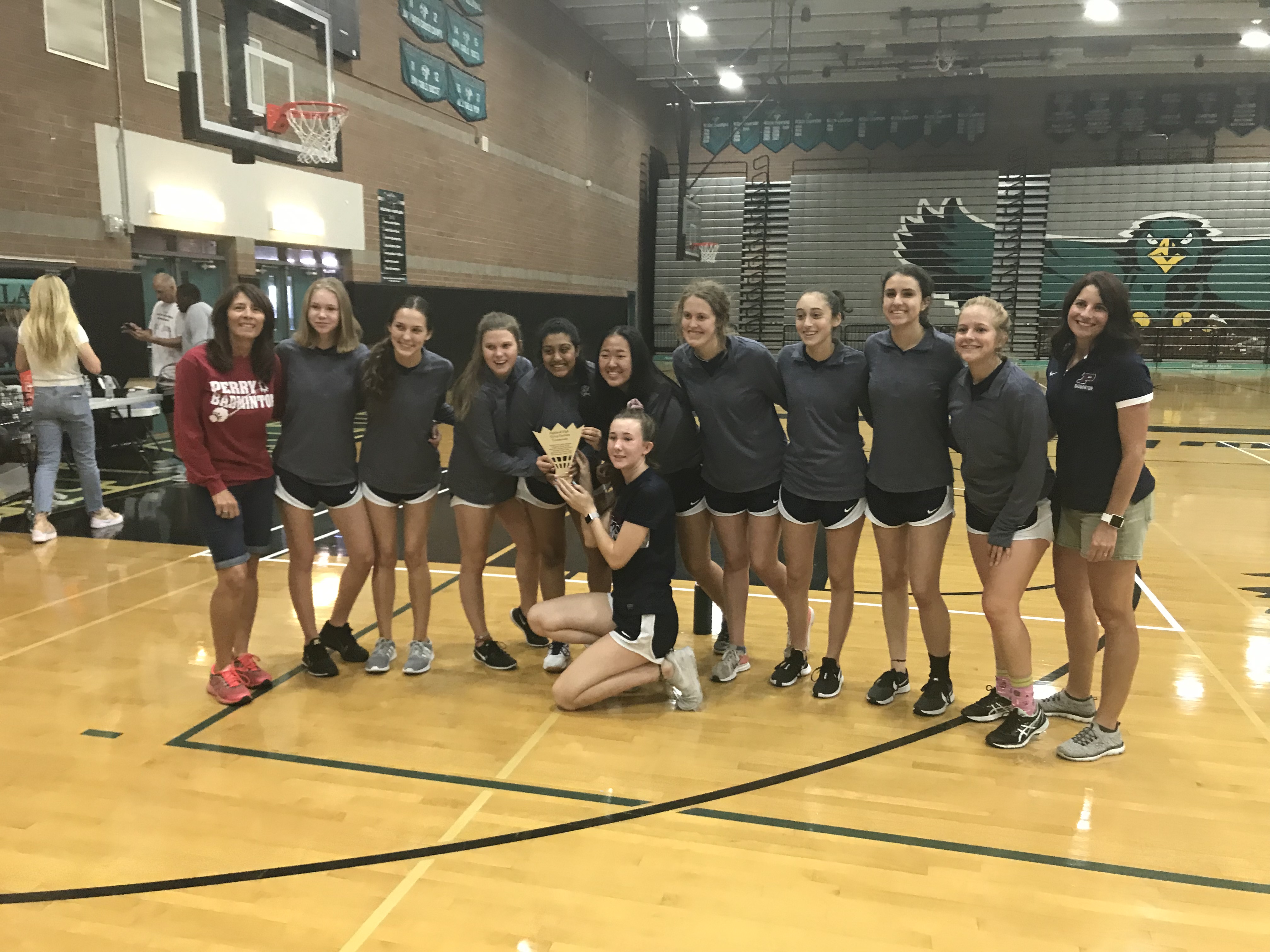 It's the start of a new season and Perry gradually melded into its comfort zone Saturday in winning the two-day Fifth annual Flying Feathers Badminton Invitational hosted by Highland High School.
Perry coach Lerina Johnson was anxious to see the latest edition of the Pumas compete this weekend. Most schools played a match or two this week to begin the season. Not Perry.
"We hadn't played until (Friday), no match this week," Johnson said. "I thought we started a little slow, but today I saw them step it up. I think I know what we have, and I've seen it now. We're ready to get after it, build and then be October ready."
Perry, which has won the last two Division I team titles and won the invite for the fourth year in a row, posted a 3-0 record in pool play as did Hamilton, Mesquite and Basha to form the team bracket top seeds. Perry knocked off Highland in the first round and then the intensity picked up a notch or two when the Pumas faced region rival Hamilton in the semis.
Many observers and those in the know figure Perry and Hamilton might well face off for the D-I title this fall when state tourney time arrives. Perry defeated Hamilton, 4-2. They followed up with a 5-1 victory over Mesquite, one of only three D-II schools in the 16-team tourney. Mesquite figures to be a top four team in D-II come playoff season.
Perry returns two key components of last year's title run in sophomore Nikhita Jayaraj and junior Ashley Rodarte. They were the D-I champs in doubles last year. Hamilton also has some seasoned returnees - last year's state-runners-up in doubles seniors Thaliia Lui and Abby Lui and sophomore Rujuta Sane (third at state) is the highest returning D-I state placer in singles.
Mesquite has much to look forward to with lots of players with match and state tournament experience. They will be led by senior Payton Foti (4th in D-II in singles last year), seniors Alyssa Dong and Sabrina Farias (4th in doubles) and senior Kirko Westover (round of 16 in singles).
Mesquite coach Mark Hanna echoed Johnson's sentiment in the way his sqaud competed.
"For the beginning of the season we did really well," Hanna said. "We showed up. I wasn't sure if we were going to. I love this tournament to start the year. It gives us lots of matches an helps us build confidence."
The tournament showcased the new format badminton is taking on in the state this year. Matches now employ rally scoring with singles and doubles matches playing to 21 rather than 11. Only one serve is allowed instead of two. Hence a quicker pace.
"It is a faster game," Hanna said. I enjoy the new rules to a point. I'm not sure I like the change to serving. It makes you more cautious and willing to take fewer chances. That was a part of the game that could change momementum."
The new rules will be in effect this year and at the end of the season coaches can decide whether or not to keep it or go back to the old rules.
An all-tournament teams was also chosen by the coaches with 10 players receiving accolades. They are: Jayaraj, Perry, Sane, Hamilton, Eileen Li, Corona del Sol, Sage Nelson, Highland, Aubriella Whisler, Basha, Carolyn Hulse, Desert Vista, Jessica Partida, Dobson, Kaitlyn Aeppli, Queen Creek and Lexi Davies, Liberty.
---