Arizona Lutheran Academy's varsity volleyball team gears up for the coming season
September 1, 2019 by Annette Bayer, Arizona Lutheran Academy
---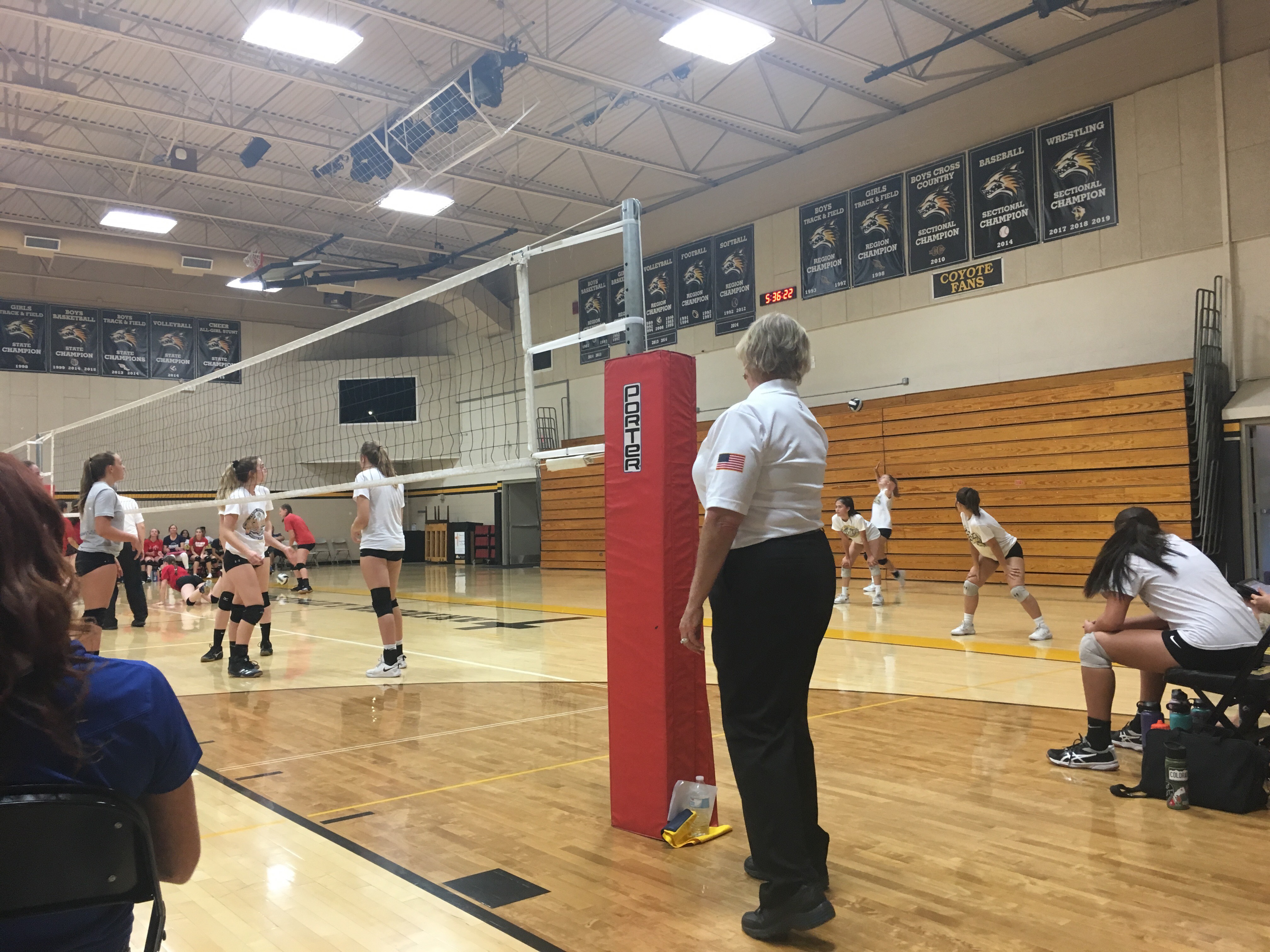 Annette Bayer attends Arizona Lutheran Academy and is a member of the AIA's Student SID program.
As the 2019 volleyball season gets started, the varsity players at Arizona Lutheran Academy are preparing themselves, mentally and physically, for what lies ahead of them in the next few months. Part of that preparation is reflection on the team and on the individual, especially for fourth year player and senior, Katie Turner, and one of the newest full time team members, sophomore Elise Bayer. Both girls are at a time in their high school sports careers that warrants much thought. One is entering the highest level of competition; the other is preparing to play her final season at this level.
Growth is an important part of the sports world. When asked how being a part of the volleyball team helped her grow both on and off the court, Turner responded, "I know what it takes to be an athlete; I understand the importance of each and every play, that the team mindset is everything, and that the more you enjoy playing the sport the fewer mistakes you'll make. It's also given me a perfect opportunity to practice leadership." She went on to say that playing on the Varsity team changed her character more than anything. "I've matured over the years and I figured out what the team needs to hear, and I am able to be there for them. Growing as a player? Sure, my skills have improved, but for me Varsity has helped shape my character."
Responding to the same question, Bayer said, "I feel like I've definitely gotten more comfortable with [the team]. I'm talking a little more than I was before, definitely. I feel like I'm getting more confident with stuff. I was kind of shy at the beginning." For her, this season is the beginning of a close relationship with her teammates and the start of a long road to make herself the best player she can be.
A healthy team chemistry and atmosphere is essential to any team that hopes to succeed. For Turner, it's all about confidence. "I've seen some incredible potential in this team. The only bad news is that sometimes tension comes through in our attitudes. Suddenly we play afraid. Our team chemistry is fantastic! But our team atmosphere should never be tense, frustrated, or timid. This also comes from a level of confidence." Bayer spoke of the same idea. "I feel like when we start messing up a lot, our confidence goes down and then we play bad, but when we start off well, we play well."
The chemistry on the team is something that both girls value immensely. Turner and Bayer both spoke about the encouragement and love, as well as the work ethic, evident in the players. Turner said, "My favorite thing about the team is that none of the girls are slackers. All of them have the desire to work hard. We also have a lot of fun together...The team loves to hang out and laugh together, and we all appreciate and encourage one another." Bayer talked about the same thing, adding that a level of comfort was obvious. In referring to the chemistry, she said, "The other girls are very encouraging. We're just all very comfortable with each other, which helps a lot."
This season looks to be a bright one from the perspective of Arizona Lutheran's volleyball girls. The season started with a tight win at rival Phoenix Christian, and the home opener is Thursday, September 5. If the glowing words of Turner and Bayer are any indication, the next few months will be nothing but a success for this team and its players.
---