XC: Numerous winners highlight Chandler Invitational
September 7, 2019 by Les Willsey, AZPreps365
---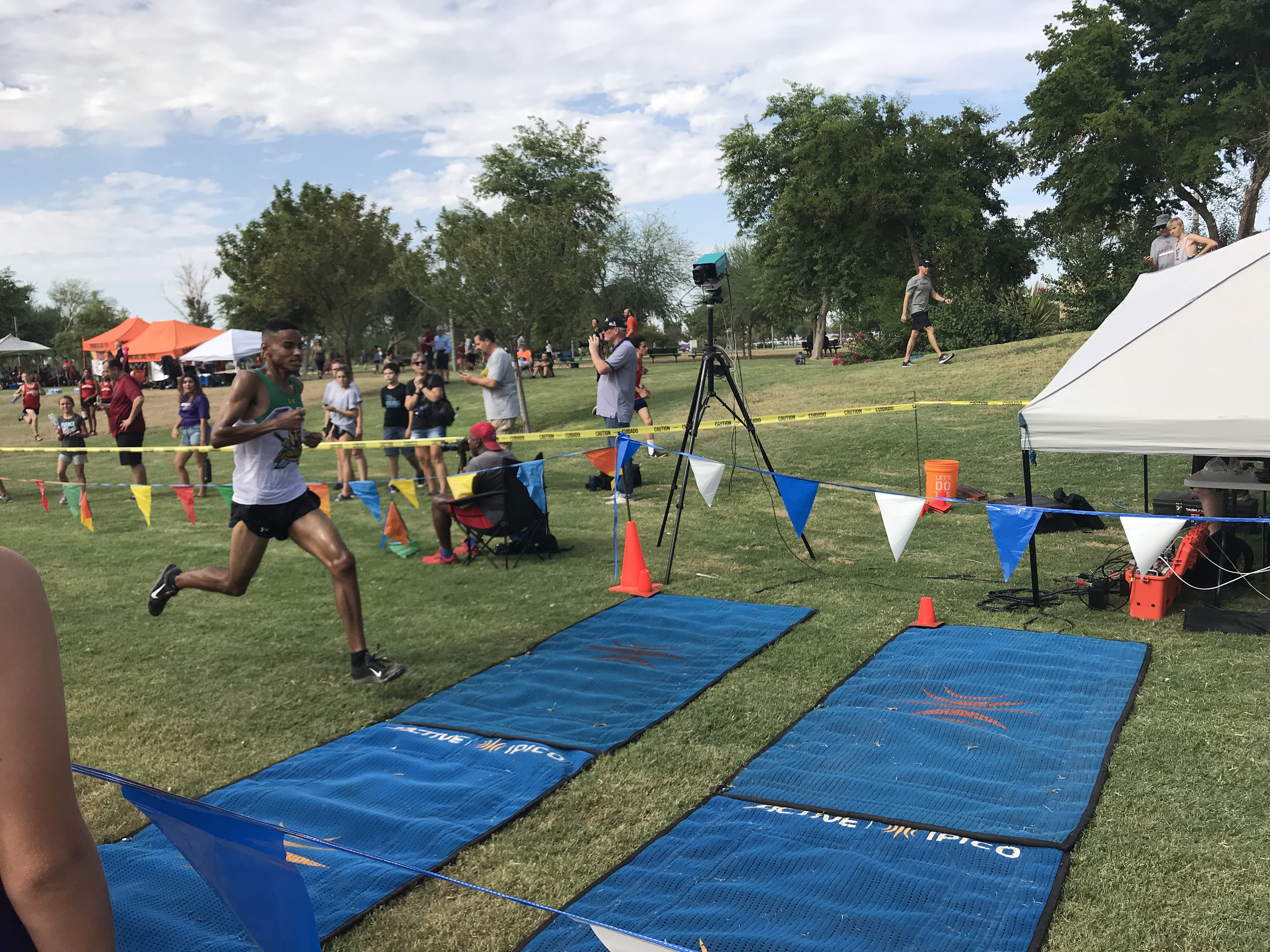 The 25th Chandler Invitational cross country meet was friendly to several schools on Saturday morning at Tumbleweed Park.
Chandler's girls won their fifth team title in a row. Mesa Mountain View captured the boys team crown. North Phoenix Prep featured two individual champs and the best boys and girls time of the day courtesy of senior Jordan Black and junior Grace Tipton.
And the invitational's format, which crowns team and individual champs for eight races - freshmen, sophomores, juniors and seniors for both genders -- saw Red Mountain take half of those honors (freshmen girls, sophomore girls, junior boys and senior girls), Perry nabbing two (junior girls and senoior boys), Corona del Sol (freshman boys) and Mountain View (sophomore boys) one each.
The elite runners for the day were Black and Tipton. Black, last year's D-4 state cross country champ, completed the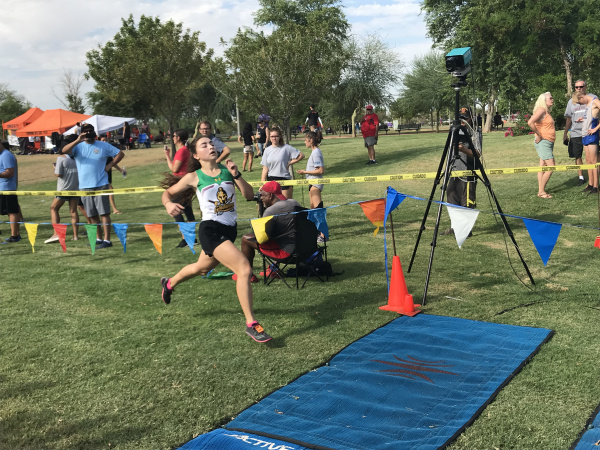 North Phoenix Prep's Grace Tipton finishing with the top girls time of the day - 18:38. (AzPreps365 photo
5K course in 16 minutes, 4 seconds. That was a 29-second gap over runner-up Zachary Johnson of Corona del Sol.
Tipton, who competed for Cactus Shadows last year and finished fourth in the D-2 state meet, had a clocking of 18:38 -- 49 seconds faster than Perry runner-up Kylie Miller.
As for the individual race champions besides Black and Tipton, those belonged to McClintock freshman Taven Sanders (18:02), Chandler freshman Lauren Kazaroff (21:07), Williams Field sophomore Noah Plaza (16:38), Chandler sophomore Ava Potts (19:34), Millennium junior Alexander Rafferty (16:18) and Red Mountain senior Niki Hemmerlin (19:54).
Chandler's streak as girls team champs was won with Kazaroff and Potts finishing first, Sarah Plant taking ninth in the junior race and Brooke Eversden finishing second in the senior race for a total of 13 points. Red Mountain was a close second with 20.
Mountain View's boys prevailed with 20 points led by a trio of Judd's. Senior Matthew Judd placed fourth, junior Josh Judd was fourth and freshman David Judd was eighth. Brady Eager took fourth in the junior race. Red Mountain's boys were second to Mountain View with 41 points.
---