Phoenix Country Day School's bus breaks down on the way to Pasadena
September 10, 2019 by Kiana Solomon, Arizona State University
---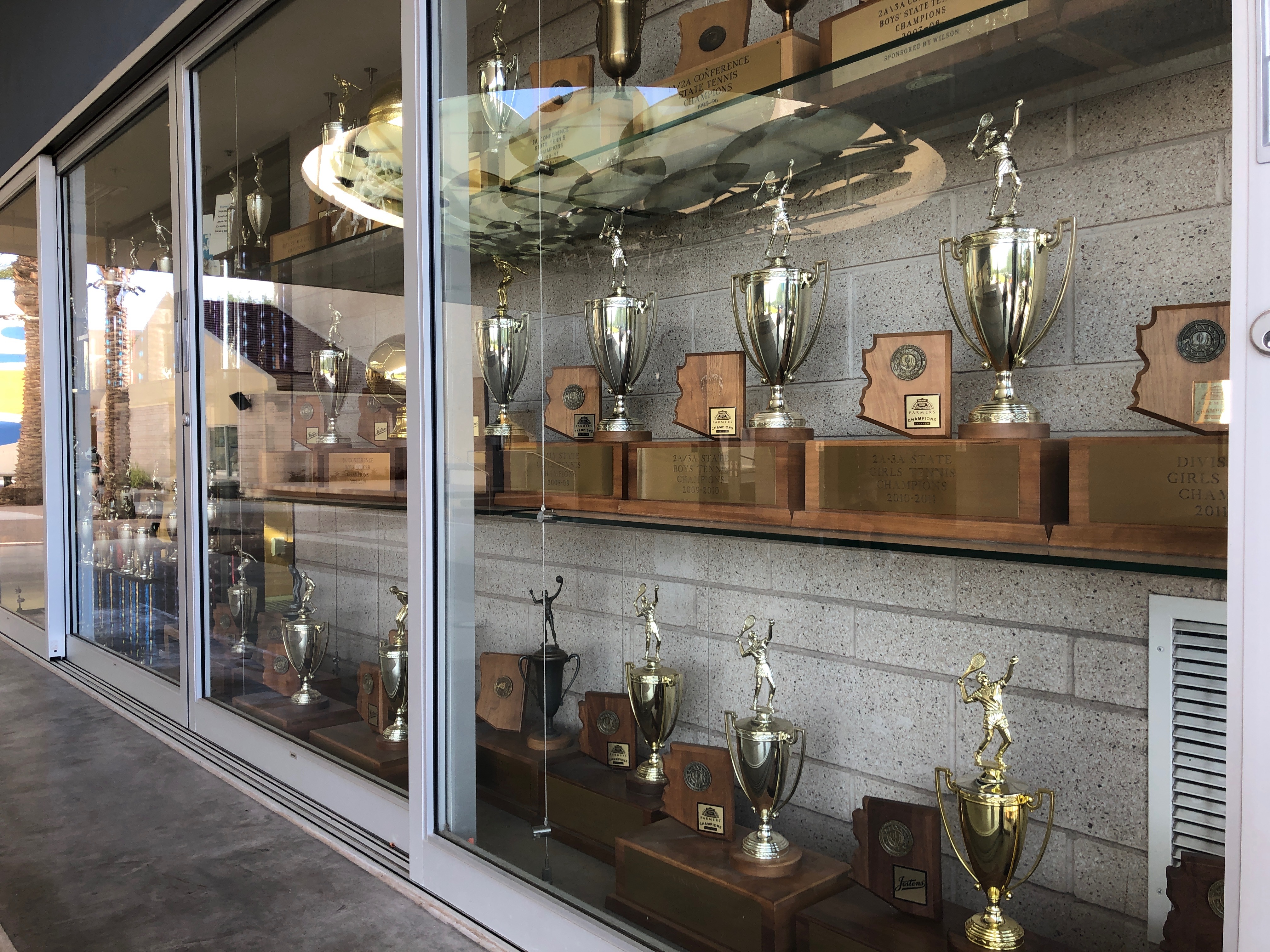 Kiana Solomon is an ASU Cronkite School of Journalism student assigned to cover Phoenix Country Day School for AZPreps365.com
Phoenix Country Day School was ready for its first game of the season in Pasadena. The team loaded onto a new bus for the seven-hour drive.
But, in the middle of the desert, in between Blythe and Indio, the bus broke down. The team found itself in 155-degree weather in the middle of nowhere, not in an air conditioned gym.
"It was somewhat scary for the girls," coach Greg Hull said. But they found some shade and a nearby post office.
Hull went to a department of transportation building, next to the post office, looking for help. But, a highway patrolman said Hull needed to call 911. He did give them water.
Athletic Director Shane Lewis, back at school, worked to get a new charter bus out of Palm Springs.
An older lady, who came into the post office to get her mail, asked why the team was sitting in the post office. Hull told her the story. She left and came back with another man and two SUVs.
The team piled into the cars and went to the good samaritan's nearby home where she fed them tortilla chips and guacamole and gave them a place to rest for two hours until their new bus arrived.
The team hadn't played a single game yet but had already overcome adversity.
The girls were fatigued but the misadventure brought them closer and they left the tournament with a record of 3-1.
---