McNutt returns to Camelback football
September 10, 2019 by Michael Lancia, Arizona State University
---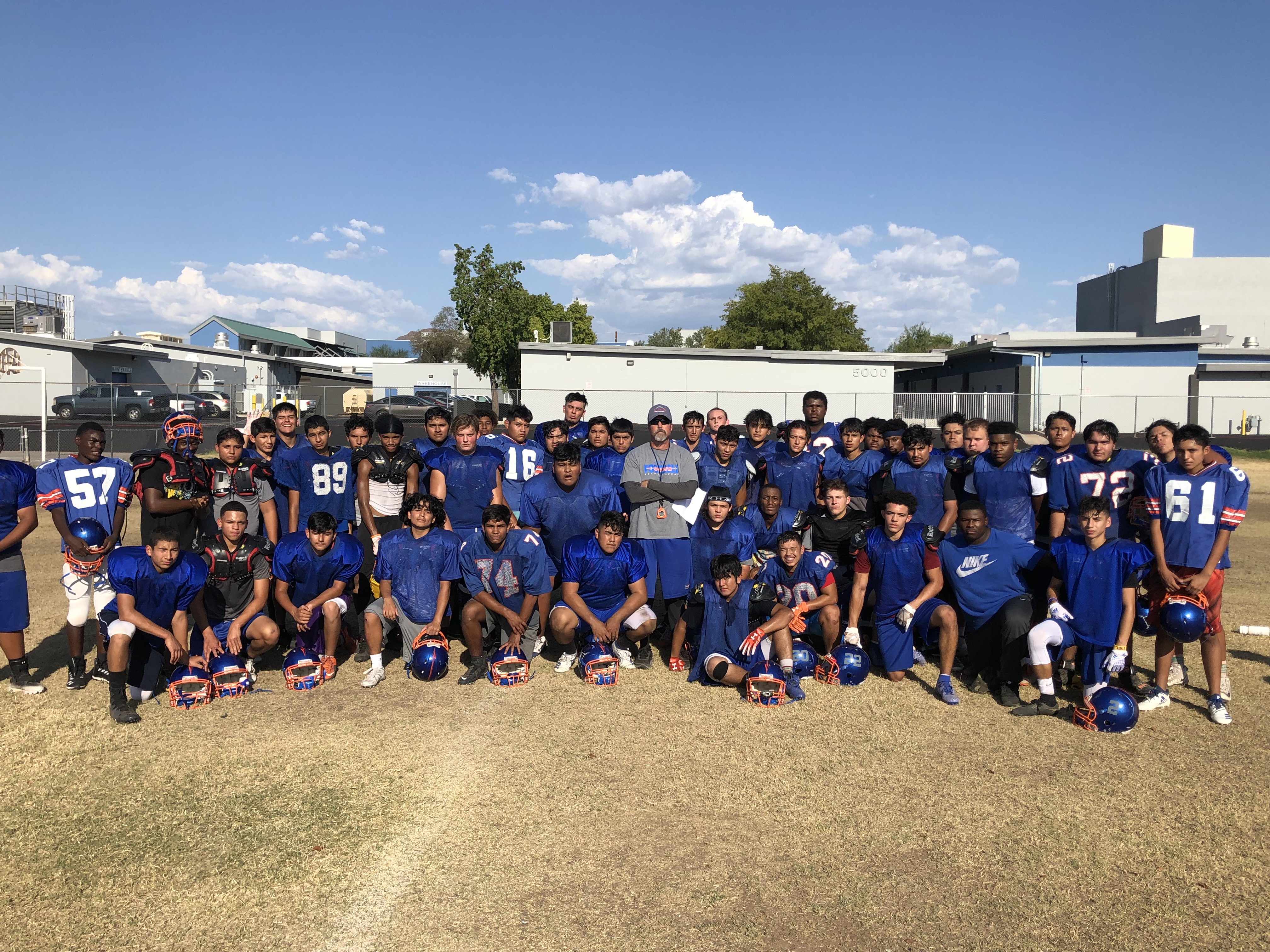 Michael Lancia is an ASU Cronkite School of Journalism student assigned to cover Camelback High School for AZPreps365
In his 19th year of teaching biology, the study of life, it is not surprising that Brandon McNutt never really ceases to teach life lessons. The now coach of Camelback is aware of the stresses that teenagers face during these challenging years.
"We put a lot of pressure on these kids nowadays, just getting them to relax and have fun and go to work," said McNutt. "It's about having fun, that's really what it is…It's about teaching these kids life lessons and moving on, and learning how to work. I hope all coaches do that. At the end of the day, these are the kids that we want to grow into young men and be the next generation."
His passion for the game and the players has not gone unrecognized. He was awarded the West Valley Coach of the Year Award during his time as the head coach for Carl Hayden High School.
McNutt has occupied several coaching positions around Phoenix since 2000. In 2010 he made his way to Camelback, his father's old high school.McNutt coached until 2014 when the made a change.
However, he remained at Camelback which asked him to rejoin the staff as the head coach. McNutt is eager to get back to work with a program that has struggled in recent years.
"It's not about winning, it's just about respect at the end of the day," said McNutt.
McNutt has already touched the lives of his players.
"This might be the best year of my life because of coach's hard work, trust for us and positivity brought to us. He is a team coach and I appreciate all that he has done for us," said offensive lineman, Simon Gastelo.
For McNutt, there is one constant-- his love for the players.
"My favorite part about coaching is the kids," said McNutt. That's why I do it. The different personalities and the different young men you get to meet and be a part of their lives for just a brief moment. These kids here are the greatest, I'll be honest. On and off the field they are a great group of guys which makes my job easy."
The passion and effort McNutt puts into his position has not been overlooked by his players, as they appreciate everything he does for the young men.
"He has gotten so many of us to work hard and compete against ourselves, it's just amazing how he has brought all of us together to win a couple ofgames," said offensive lineman, Kaleb Crawley. "He believes in us, he knows that we can go out there and do what we need to do."
Offensive coordinator, Nicholas Ferrara has been alongside McNutt for six years as a coach and has seen the impact first hand.
"It's one thing to watch him, he says it and he does it," said Ferrara. "It's nice because the kids see him as a role model and they get that experience which teaches them responsibility, self-advocacy and all that good stuff."
Camelback is 1-2 and set to play Ironwood Friday.
---