Chandler football hasn't skipped a beat with new coach
September 10, 2019 by Connor Morman, Arizona State University
---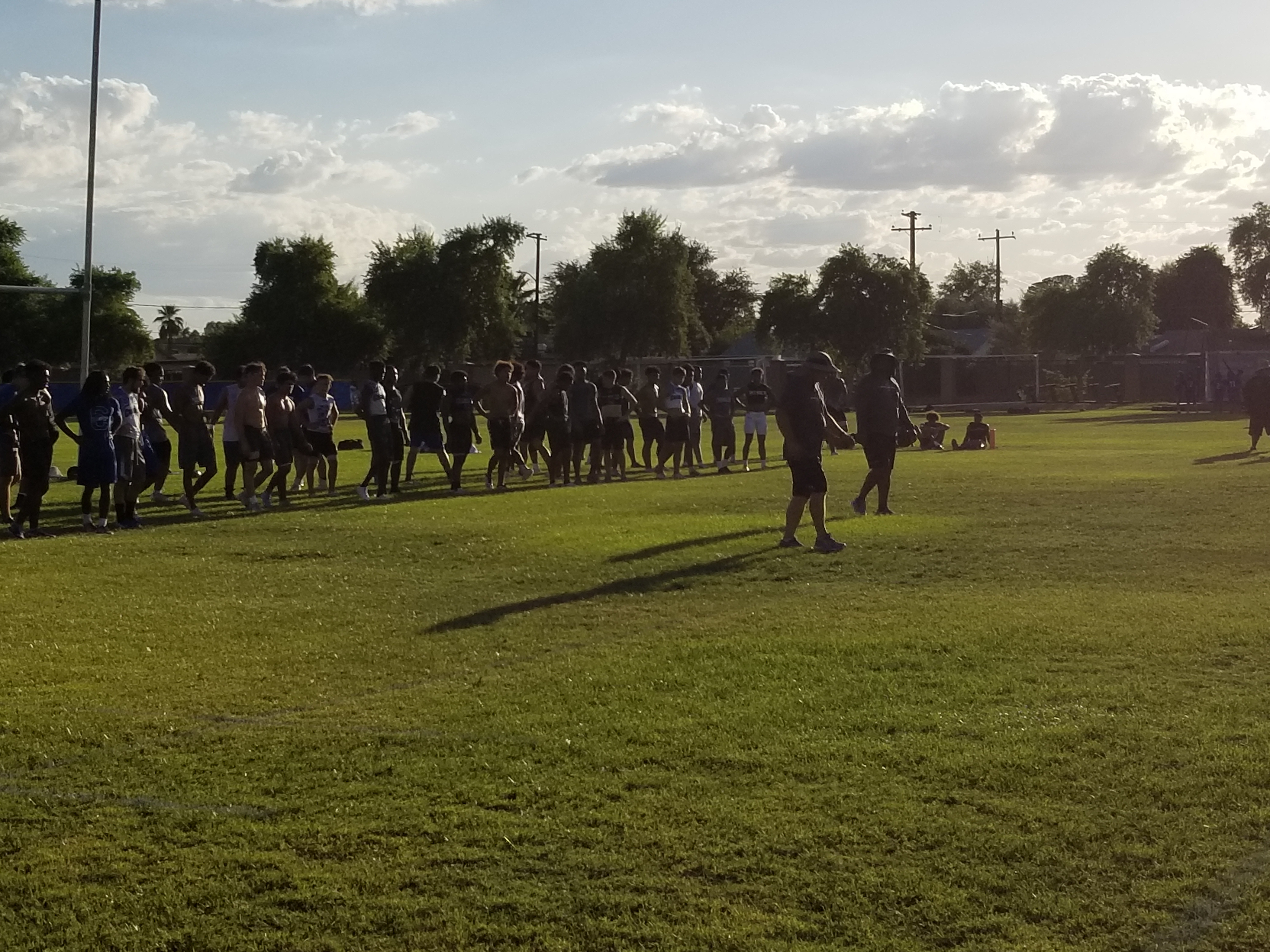 Connor Morman is an ASU Cronkite School of Journalism student assigned to cover Chandler High School.
Pressure? That's not what Rick Garretson feels.
"I wouldn't have signed up for this if I did," said Garretson, who replaces Shaun Aguano as Chandler's new coach this season.
Losing a four-time state champion head coach can set a program back for years but Chandler is poised to make another run at glory in 2019 and beyond behind Garretson.
Aguano left to become ASU's running backs coach and was replaced by the former offensive coordinator and 10-year assistant.
The transition between head coaches has been a smooth one, and it shows on the field. In their first three games, the Wolves have gone 3-0, outscoring their opponents 150-24.
Part of the Wolves early success can be attributed to a collective trust from the players in Garretson and what he's brought to the program.
"He's been here for a long time," senior linebacker and Wisconsin commit Malik Reed said. "He knows what he's doing, which makes it that much easier to trust him, because he's been here for so long and won four state championships."
The Wolves made sure to keep the coaching staff intact. It's an accomplished group that was a part of the program's run of four state championships.
Having an experienced coaching staff by his side helps as Garretson navigates the rest of his first year as a head coach.
"It's a huge advantage." Garretson said. "This is a group that knows how to coach and prepare the kids. It's our job to make sure we're in a position to play. I don't think anybody in the state does better than what my coaches do here at Chandler."
Garretson and his staff make sure every week their players are prepared and motivated to play a game but also don't overwork them.
"He (coach Garretson) does a really good job getting us prepared," Reed said. "He knows how to motivate us pregame and during the week. He makes us want to play."
The senior class will also play a huge role for the Wolves. Being a young team, having strong senior leadership will be key to continuing the Wolves run of dominance and ease the load on Garretson's shoulders.
"The leadership comes from within the team and they (the coaches) don't have to get on us that much," senior lineman Alexis Castro said. "The seniors we have helped lead the team. If we just follow them, we'll be alright."
Garretson is impressed with where the program is three weeks into the season but is also aware that he cannot continue the Wolves run by himself.
"There are expectations here," Garretson said. "It's never a one-man show… It's a group effort. That's how good teams and good programs work."
---