New philosophy brings to light a budding star
September 10, 2019 by Alex Coil, Arizona State University
---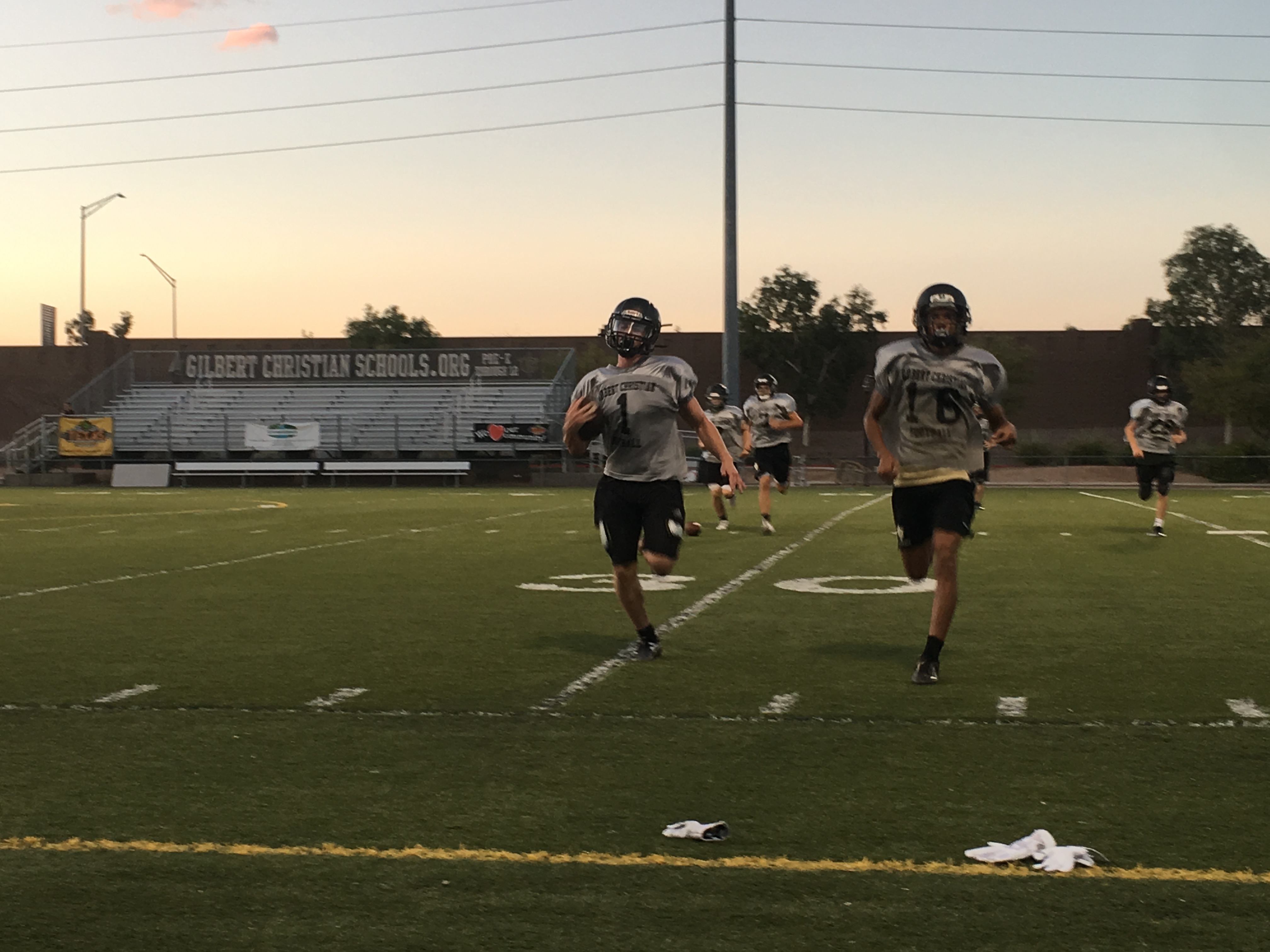 Alex Coil is an ASU Cronkite School of Journalism student assigned to cover Gilbert Christian High School.
With a new regime comes a new philosophy. With a new philosophy comes a new star. Gilbert Christian's start to the 2019 season followed that formula to a 'T'.
Danny Norris's is the new coach who brings an old-school philosophy that has allowed the Easy Valley to find a budding star.
Gilbert Christian running back Weston Zierer has exploded onto the scene almost as quickly as he hits a hole through his offensive line. Zierer comes into this week's matchup with Scottsdale Christian Academy averaging 187 rushing yards.
"Weston is a physical guy," Norris said. "He's built, he's strong, he's fast, he runs through arm tackles and he understands what we're trying to do. He knows that we are trying to get those tough yards, but, at the same time, once he sees the open space, he's gone."
Zierer attributes most of his success to the offensive line. Offensive line coach Andy Montano said the O-line and running backs work in conjunction to make each other's job easier.
"Offensive line is where the contact starts on every single play," Montano said. "And so, having the mentality that, if they do their assignment, there is someone in the backfield with their hand on the ball that can make things happen, it gives the O-line confidence."
Zierer said he did not play football from the start.
"I started playing basketball, then I wanted to hit the weight room more," Zierer said. "I started lifting weights, then a friend showed me football, and I really liked it because it was more aggressive."
Due to that friend, the Knights have someone reliable to hand the ball.
"I know I can rely on him and I can trust him to protect the ball," Norris said. "(Zierer) is more physically mature than the other guys I trust him a lot more (with the football)."
Zierer is optimistic about his future.
"If the opportunity came (to play at the next level), I would definitely go for it," Zierer said. "I definitely want to see where (football) can take me. If it doesn't take me anywhere, it is what it is."
Zierer and the rest of the backfield have a heavy workload ahead with a complete flip in philosophy from a season ago.
"They went from passing the ball 300 plus times last season to hopefully running the ball 300 plus times this season," Norris said. "They've done a really good job of adjusting to that."
Gilbert Christian looks to improve to 3-1 Friday at Scottsdale Christian Academy.
---