Volleyball: Cienega hands Salpointe first sweep at home in six years
September 10, 2019 by Andy Morales, AZPreps365
---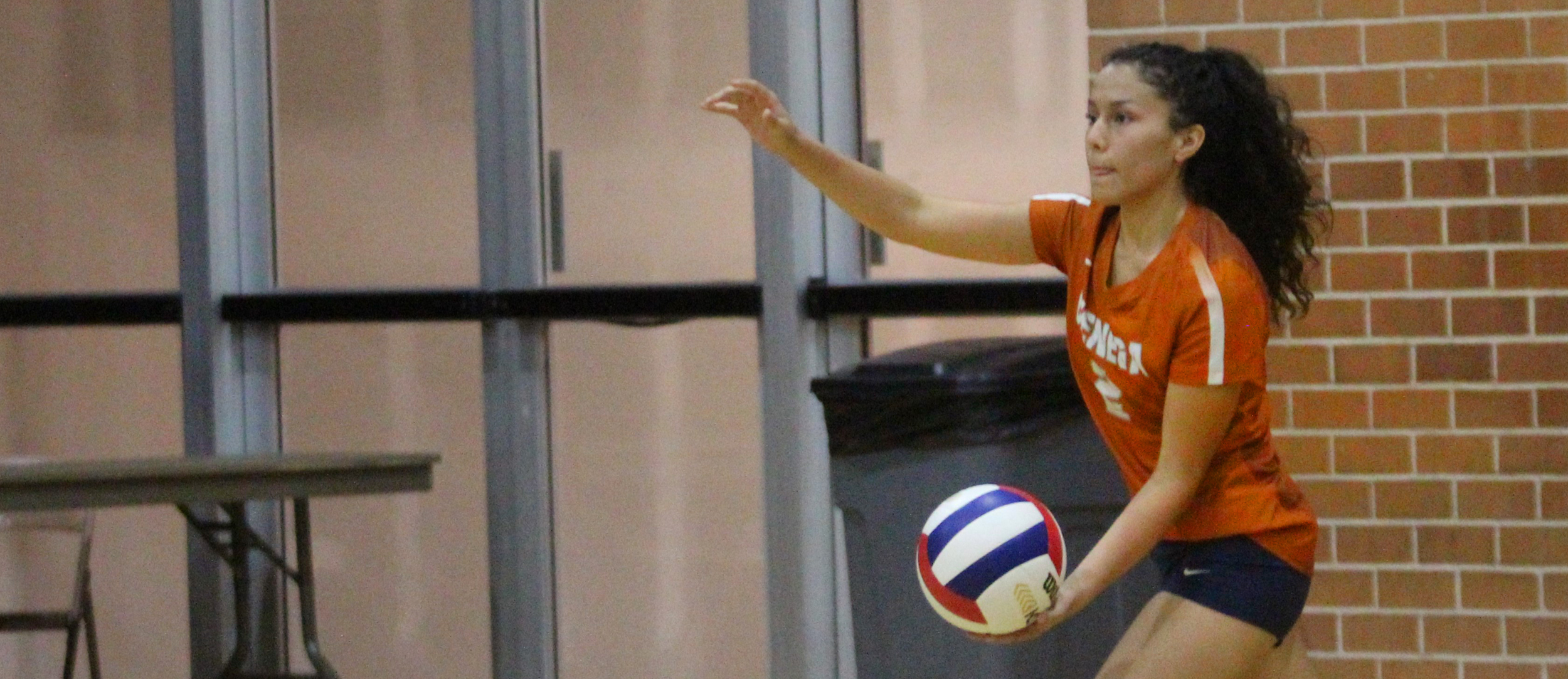 Cienega improved to 2-1 on the year thanks to a commanding sweep over Salpointe Tuesday night. It was the first time the Lancers recorded a loss at home to a Southern Arizona team since Sahuaro pulled off a 3-2 win on Oct. 17, 2016, some 24 matches in a row. It was also the first time the Lancers were swept at home to a Southern Arizona team since Ironwood Ridge pulled it off on Sept. 11, 2013.
Still, if a team was going to do it, it had to be Cienega.
Salpointe swept Cienega last year but the Bobcats beat the Lancers in final match of the Catalina Foothills tournament in 2017, a few weeks after Salpointe needed five sets to put them away in a regular season game. The Lancers dominated the series before that but the competitive edge appears to be evening out.
The Bobcats went 4-2 at the San Diego September Classic last week and Salpointe went 4-3 at the Chandler House of Payne Tournament but both squads are sitting at 2-1 in power-ranking matches with the first official rankings set to be released on Oct. 1.
Cienega competes in the 5A Southern Region and Salpointe in the 4A Kino Region. The 5A Conference playoffs are based on ranking with the top eight in the state earning an automatic berth with teams ranked 16-24 taking part in a play-in tournament while the 4A Conference guarantees a playoff spot to region champions regardless of ranking. Beating Salpointe should be a massive power-point boost for the Bobcats and the loss should also prove rewarding based on schedule strength.
Salpointe took an early 10-7 lead in the first set but three straight points by the Bobcats tied things up and then Bianca Ramirez served three straight aces to turn the momentum in the Bobcat's favor. By the time Ramirez had to give up her serve, Cienega had a 15-10 lead.
"I found the holes and I was bale to hit my targets," Ramirez said. "This feels really good because I know the girls on Salpointe are pretty amazing."
The Lancers battled back to a 22-22 tie from a 22-17 deficit but a service error ended the comeback and Cienega closed the first set out, 25-22.
The second set played out almost exactly like the first with Salpointe taking a 10-8 lead only to have Ramirez serve five straight points, including three more aces in a row, to give Cienega a 13-10 lead.
"I think we need to work on our service return some more," said Salpointe senior Abby Russell. "I also have to work on getting my confidence back up. As a team, we seem to doubt ourselves but I've also seen us play with grit and play our hearts out."
Cienega dominated the rest of the way in the second set for a 25-18 win but the third set started out evenly matched with Cienega holding to a slim 16-15 lead but the Bobcats went on a 9-1 run to close it out 25-16.
"We grew really close in San Diego," Ramirez added. "I think that's when we came together as a team."
As mentioned before, the loss dropped Salpointe to 2-1 on the year but it's an early loss to a power-team with plenty of matches left, including region play.
"I'm going to hold on to this loss," Russell added. "It's something we can learn from."
Russell will be playing beach volleyball for the University of Arizona next year and her teammate, junior outside Andrea Owens, committed to play indoor for North Texas last week.
---